If you've been injured due to someone else's negligence, you may wonder if you should file a lawsuit. Even if your case seems strong, you might be worried that the other party may try to discredit you.
If you've been hurt in a car accident, slip and fall, medical malpractice, or another type of personal injury accident, it's always wise to talk to a lawyer. While they can't guarantee the outcome of your case, they can look at the circumstances and see whether or not you have a strong claim.
For it to be a success, these are the signs to look for to help you get the compensation you deserve.
Admission of Fault by the Defendant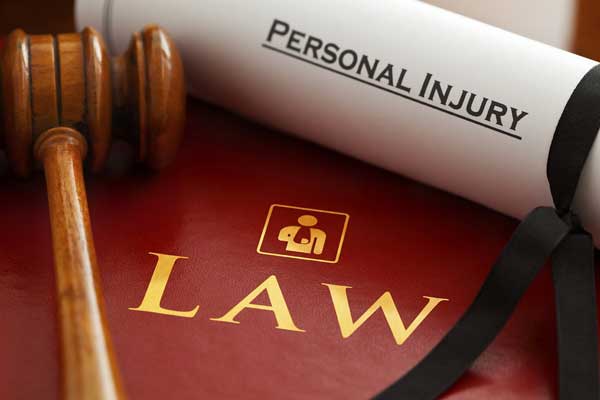 If you and the defendant communicated before the case, you may have a text or email documenting their admission of guilt. If they texted you to say that they are sorry about running into your car because they weren't paying attention, that could be used to show they were at fault. Even if they try to backtrack on what they said, with this documentation, you will have a strong personal injury claim.
Existence of Video Footage
It's almost impossible to go anywhere these days without being under some sort of surveillance. Your accident could have been caught on camera at a traffic light or in front of a store. A bystander could have taken footage on their smartphone. too. If you have any video footage or photos that corroborate your story and show the negligence of the other party, this will greatly improve your odds. 
Your Injuries Are Severe
Unfortunately, some bad apples who have pulled scams are the reason why personal injury lawsuits get such scrutiny. These people think that by exaggerating their injuries, they will score a bundle of money.
Usually, these people have very minor injuries that they didn't have validated by a medical professional. Severe injuries are much harder to fake. This is because there's no way to avoid getting medical treatment if you have lacerations, broken bones, or head trauma. If your injuries were severe and you have the medical documentation to back them up, your case is a strong one that will likely result in obtaining compensation.
History Is Repeating Itself
When suing another person or company for your personal injury, an experienced lawyer will look for patterns. If a business has repeatedly received complaints and lawsuits because of a danger on the property that has caused multiple injuries, it can establish a pattern of negligence.
You Have Acted with Diligence in Your Case
Bringing a lawsuit for your personal injury requires proper documentation and records to support your claim. If you are injured, it stands to reason that you will have documents regarding your health. This shows that you've sought all medical care as ordered by doctors and done so promptly. It also shows that you were prompt with contacting your insurance provider.
Showing that you've been serious about your recovery and treatment is essential. Those going for a money grab will wait months to get medical assistance.
Another error you should avoid making is posting on social media about your injury. You should only be discussing your case with your personal injury attorney. In addition to making sure you get prompt medical care and go to all the follow-up appointments that have been issued to you over this incident, you should not ignore your doctor's advice.
You should never sign anything from an insurance adjuster or give consent to record your statement without having a lawyer present. The insurer may be trying to find a way to show that you are liable. After a car accident, you are required to report the incident to your insurance company, but you are not required to speak to the other party's insurer. If you have a lawyer, they will handle all of this for you to make sure nothing interferes with your claim.
The Best Way to Have a Strong Case
If you want to be sure your personal injury claim is strong, you need to work with a lawyer. They will gather evidence and serve as your representation, allowing you to heal from your injuries. If someone else's negligence caused your injury, a personal injury attorney in Nashville  can work on your behalf to get fair compensation.