Insurance fraud in the context of personal injury refers to the act of deceiving an insurance company for financial gain by making false or exaggerated claims related to personal injuries. It involves an individual or group intentionally misrepresenting or fabricating injuries, accidents, or circumstances to obtain insurance payouts or other benefits they are not entitled to.
Common examples of Accident insurance fraud:
Staged accidents:
This occurs when individuals intentionally cause or participate in an accident to make it appear as if they were injured. They may collude with others involved in the accident, such as other drivers or pedestrians, to create a false narrative.
Exaggerated injuries:
In this type of fraud, a person may claim to have more severe injuries than they actually sustained. They may falsify medical records, exaggerate symptoms, or seek unnecessary medical treatment to inflate the value of their claim.
Phantom injuries:
Phantom injuries involve individuals making claims for injuries that never actually occurred. They may submit fraudulent medical bills or forge medical documentation to support their false claims.
Identity theft:
Sometimes, fraudsters may steal the identity of another person and file a personal injury claim on their behalf, often without the victim's knowledge. They may use stolen personal information to fabricate accidents or injuries.
Medical provider fraud:
This form of fraud involves collusion between individuals and dishonest medical professionals or clinics. They may overstate the severity of injuries, provide unnecessary treatments, or submit inflated medical bills to the insurance company.
How many people claim injuries that are not really injured
Determining the exact number of people who claim injuries without actually being injured is challenging since fraudulent claims can be difficult to detect and quantify accurately. However, insurance industry estimates and studies provide some insights into the prevalence of fraudulent or exaggerated injury claims. Keep in mind that these numbers can vary over time and across different jurisdictions. Here are a few observations:
Insurance Fraud Statistics:
According to the Coalition Against Insurance Fraud, insurance fraud, including fraudulent injury claims, costs billions of dollars each year in the United States alone. While not all fraudulent claims involve false injuries, inflated or exaggerated injuries can be a component of insurance fraud.
Studies and Surveys:
Various studies and surveys have attempted to estimate the extent of fraudulent injury claims. For example, a study published in the Journal of Insurance Fraud in America found that approximately 10-20% of bodily injury claims may involve some element of fraud or exaggeration.
Industry Expert Opinions:
Industry experts, such as insurance adjusters, investigators, and legal professionals, have firsthand experience dealing with fraudulent injury claims. Their observations suggest that a portion of injury claims may involve some level of dishonesty or exaggeration, although it is challenging to determine an exact percentage.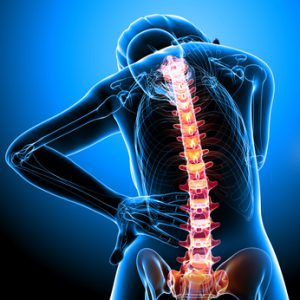 Whiplash fraudulent claims
Whiplash is a common injury that can occur as a result of sudden acceleration or deceleration of the head and neck, typically in car accidents. While whiplash claims are legitimate and many individuals genuinely suffer from this injury, there have been instances of fraudulent claims related to whiplash. Some examples of fraudulent whiplash claims include:
Exaggerated or Fictitious Symptoms:
Fraudsters may exaggerate the severity of their symptoms, such as neck pain, headaches, or limited mobility, to seek higher compensation. They may fabricate or embellish their symptoms, making it difficult for medical professionals to accurately assess the extent of the injury.
Pre-existing Conditions:
Individuals may falsely attribute their pre-existing neck or back conditions to the accident, claiming that the incident aggravated or worsened their existing condition. They may conceal their pre-existing injuries or conditions from medical professionals and insurance companies to inflate their claim.
Staged Accidents:
These people may orchestrate accidents or collisions specifically to create a basis for whiplash claims. They may collude with others involved in the scheme to simulate the accident and subsequent injuries, filing fraudulent claims for compensation.
Collusion with Unscrupulous Medical Providers:
Dishonest individuals may collaborate with unethical healthcare providers who are willing to support fraudulent claims. This can involve the provision of unnecessary treatments, falsified medical records, or inflated medical bills, all aimed at increasing the value of the fraudulent claim.
Insurance fraud is illegal and can result in serious consequences. It not only affects insurance companies but also leads to increased premiums for policyholders and can strain the overall insurance system. Insurance companies have investigators who specialize in detecting fraudulent claims and take steps to prevent and prosecute such activities.
Fraud committed by doctors
This typically involves healthcare providers or medical professionals participating in fraudulent activities related to Personal Injury Protection and Med Pay insurance claims. Here are some examples:
Unnecessary Medical Procedures:
Doctors may recommend and perform unnecessary medical procedures, tests, or treatments on individuals involved in accidents, solely for the purpose of increasing the value of PIP claims. This could include prescribing unnecessary medications, ordering unnecessary diagnostic tests, or performing unnecessary surgeries.
Phantom Medical Treatments:
Fraudsters may submit claims for medical treatments or services that were never actually provided. They may fabricate medical records, forge signatures, or collude with healthcare providers to create a false paper trail, giving the appearance of legitimate medical treatment.
Upcoding or Billing Fraud: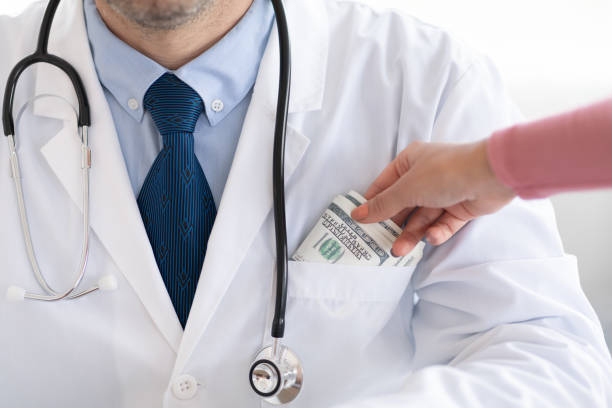 Doctors may engage in upcoding, which involves submitting bills or claims to PIP insurers for more expensive procedures or services than what was actually provided. They may intentionally code procedures at a higher level or bill for services that were not performed, resulting in higher reimbursement from insurance companies.
Kickback Schemes:
Doctors may collude with individuals involved in accidents and refer them to specific healthcare providers or clinics for treatment. In return, the doctors receive kickbacks or a percentage of the fraudulent PIP claims that are subsequently submitted.
Billing for Unperformed Services:
Doctors may submit claims to PIP insurers for medical services that were not actually performed. This could involve billing for consultations, examinations, or treatments that never took place, thereby fraudulently seeking reimbursement for services that were not provided.
False Documentation:
Doctors may create false medical records, diagnostic reports, or treatment notes to support fraudulent PIP claims. This could include fabricating or exaggerating the severity of injuries, symptoms, or the need for ongoing medical care.
Falsifying Medical Bills:
Individuals may submit falsified medical bills to their insurance company to seek reimbursement for treatments or services that were never received or were unrelated to the accident. This can involve creating false invoices, altering medical records, or colluding with dishonest medical providers to generate fraudulent documentation.
Collusion Between Policyholders and Providers:
Dishonest policyholders and healthcare providers may collaborate to defraud the insurance company. They may submit fraudulent claims for exaggerated or unnecessary medical treatments, with the provider receiving a portion of the fraudulent reimbursement as a kickback.
Med Pay and PIP fraud
Med Pay fraud refers to fraudulent activities related to Medical Payments Coverage (Med Pay), which is a type of insurance coverage that helps pay for medical expenses resulting from an accident, regardless of who is at fault.
Exaggerated or Inflated Claims:
Some individuals may exaggerate the severity of their injuries or inflate the costs of their medical expenses to receive higher compensation through Med Pay coverage. They may falsify medical records or submit fraudulent bills for unnecessary treatments or services.
It's important to note that while some doctors may engage in fraudulent activities, the majority of healthcare professionals adhere to ethical standards and provide legitimate care to patients.
Insurance Fraud Committed by Attorneys
While it is rare, there have been instances where attorneys have been involved in personal injury fraud. Here are a few scenarios in which attorneys may engage in fraudulent activities related to personal injury cases:
False Claims or Exaggerated Injuries:
Attorneys may encourage or assist clients in making false or exaggerated claims about their injuries or accident circumstances. They may coach clients to provide inaccurate information, fabricate evidence, or inflate the value of their claims to maximize the potential settlement or court award.
Staged Accidents:
In some cases, attorneys may be complicit in staging accidents to create a basis for personal injury claims. They may collaborate with other individuals involved in the scheme to orchestrate a collision or other incidents and then guide their clients in filing fraudulent claims.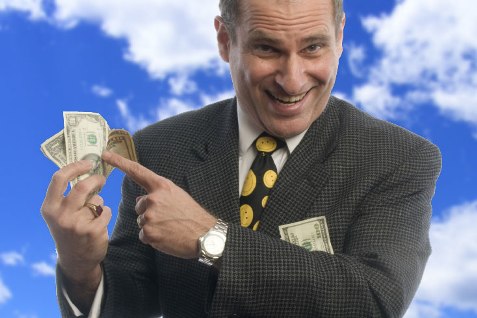 Kickbacks or Referral Fees:
Attorneys may participate in kickback schemes by referring their clients to specific medical providers or treatment facilities in exchange for financial compensation. This unethical practice not only benefits the attorney financially but also contributes to inflated medical bills and fraudulent claims.
Falsifying Legal Documents:
Attorneys involved in personal injury fraud may forge or alter legal documents, such as medical records, police reports, witness statements, or expert opinions, to support fraudulent claims. These falsified documents are used to deceive insurance companies, opposing parties, or the court.
It is important to emphasize that the vast majority of attorneys uphold the highest ethical standards and work diligently to represent their clients within the boundaries of the law. Instances of attorneys engaging in personal injury fraud are rare and not representative of the legal profession as a whole.
PIP Fraud
PIP fraud is a type of insurance fraud in which people make false or exaggerated claims in order to receive benefits from the Personal Injury Protection (PIP) coverage provided by their insurance company.
This type of fraud can be perpetrated by individuals trying to collect benefits they are not entitled to, or by medical providers who submit false or exaggerated invoices in order to receive payment for services they did not provide. PIP fraud can be very costly for insurance companies and can result in higher premiums for all policyholders.
PIP fraud committed by doctors is illegal and can result in criminal charges, professional disciplinary action, and significant legal consequences.
Conclusion
It is important to note that while fraudulent or exaggerated injury claims do occur, the vast majority of injury claims are made by individuals genuinely seeking compensation for their injuries and losses. Insurance companies have processes in place to detect and investigate fraud, including the use of trained professionals, data analysis, and collaboration with law enforcement when necessary.
Efforts to combat fraudulent claims include increased scrutiny, documentation requirements, interviews, medical examinations, and the use of technology to verify claim details. These measures help insurance companies identify and prevent fraudulent activity while ensuring that legitimate claims are processed promptly and accurately.
Insurance companies actively investigate suspicious claims and work with law enforcement agencies to identify and prosecute individuals involved in PIP fraud, including doctors who participate in fraudulent schemes.