July 4th, the day we declared our independence from Britain. The war would rage on until 1783 until the surrender of the British at Yorktown. This is a time that so many of us Americans enjoy. However, did you know that this is the holiday with the highest accident statistics in the United States of America? That this is the most dangerous holiday to be on the road? The moment that you are looking at these statistics and reasons why this is such a dangerous holiday, then you might think twice to drink and drive this year on the 4th of July.
4th of July: Our Independence Day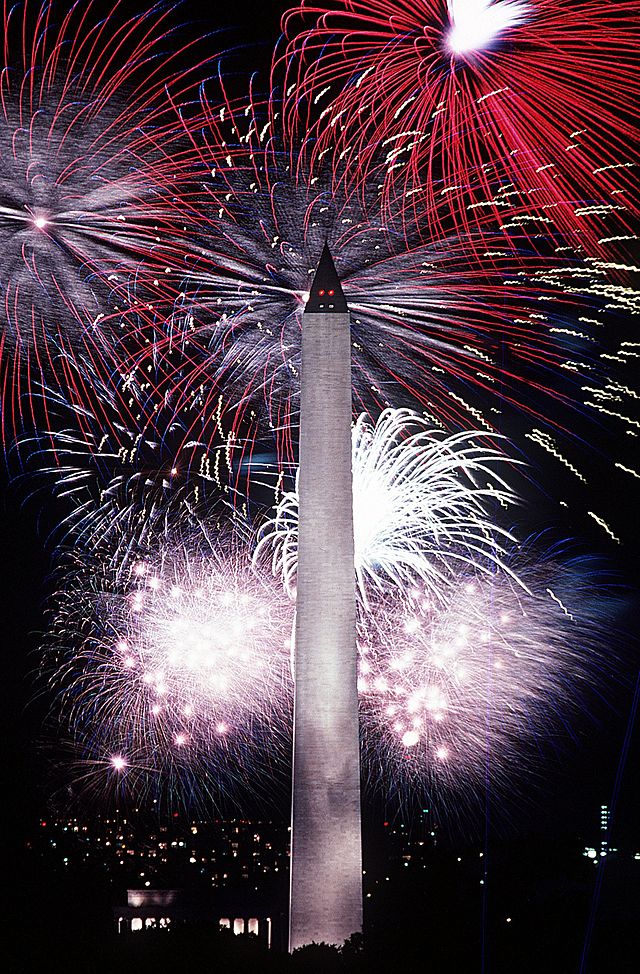 When you are talking to everyone about their favorite holiday, then most of them will say that the 4th of July is the one holiday that they are looking forward to. This is a time where partying, drinking and fireworks are the norms. There aren't many people that don't drink or party during this holiday.
And, those that aren't drinking are driving to see the firework display all over town. This is a time for family, friends, partying and drinking. And, the scary part is that those people that were drinking are driving home in the early hours of the morning. Drunk.
More than just car accident deaths
The moment that you are thinking about the 4th of July, you might think about all the reports of car accidents that happen during the night and the next morning. Accidents that are fatal and where innocent people get hurt or killed.
Other July 4th Accidents
However, those that are working in the emergency rooms, know that this isn't just car accident deaths that you should be worried about when it comes to the 4th of July. The other main reason for accidents and injury accidents are the use of fireworks.
People don't always realize the danger of fireworks. It is important to make sure that you know about all the accidents that can occur on this great holiday so that you can be aware of the dangers and to take precaution to protect you and your family as much as possible.
Scary statistics about accidents on the 4th of July
If you think that the car accidents and firework accidents on the 4th of July aren't as bad as what people are saying, then you should read more about the statistics of these accidents. This tells a whole different story about how dangerous the 4th of July really is.
Car accident statistics
Reports show that we are purchasing over 68 million cases of beer during the 4th of July holidays.
And, this is just for the beer. There are many other alcohols that are available to purchase as well. Reports also state that more than 43 million Americans are traveling during this holiday weekend. Making the roads busier than any other time of the year. Just think how many of these travelers are intoxicated when they are driving.
During the last 10 years, it showed that Independence Day have the highest accident statistics. A total of 2 743 deaths are occurring annually in the USA on the 4th of July. The second highest death rate is on the 3rd of July with an annual death rate of 2 534. This is for accidents alone. This is why this is the deadliest holiday in the United States of America.
July 4th holiday period in 2018 (7-3-2019-7-5-2018)
193 people died in motor vehicle road accidents. 40% (78) of those killed, involved DUI or alcohol impaired accidents. This compares to 2017 when 38% of the July 4 holiday period fatalities occurred in alcohol-impaired-driving crashes.
71% of those who died in alcohol-impaired crashes were in a crash involving at least one driver or motorcyclist with a BAC of .15 or higher.
Boating accidents on the 4th of July
Alcohol is the leading cause of death in boating accidents in 2021. Of those boating accidents that involved a fatality, 81% of those drowned. 86% of those who drowned where not wearing a life jacket.
80% of boaters who drowned were using vessels less than 21 feet in length
77% of deaths occurred on boats where the operator did not receive boating safety instruction
247 accidents to where someone was hit by the propeller, resulting in 39 deaths
Factors of boating accidents
Alcohol
Excessive speed
Operator not paying attention
Operator doesn't know what they are doing
No lookout for people in the water
You can be safe, but you also need to watch out for other people who are not. Make sure to wear a life jacket. If you are ever hit and thrown overboard, you will need it.
Firework statistics
You might think that these death statistics is the only statistics that you should be worried about. However, there are firework statistics that are just as scary. People don't realize how dangerous fireworks can be, when they are handling fireworks, instead of going to see the firework displays all over the cities.
An average of 230 people per day are coming to different emergency rooms with firework injuries. Some are minor burning injuries, while others are serious, life-threatening injuries.
39% of these injuries are for people under the age of 20 years. This normally happens because of handling the fireworks while under the influence of alcohol. The scary part is that children under the age of 5 are the highest death and injury rate in handling fireworks.
Why is this holiday different from the other holidays and public holidays?
You might think that Independence Day isn't really a lot different from other holidays. However, when you are closely looking at the different statistics, it proves that more than half of the accidents and deaths are happening just on the 4th of July, and the 5th of July for people that are still intoxicating and driving.
For most people, Independence Day is all about partying and drinking. Much more than any other holiday in the United States of America. And, this includes the New Year's celebration as well. These deaths are shooting accidents from intoxication, fatal road accidents and handling fireworks while under the influence of alcohol. People are celebrating this day, without thinking about the consequences when they need to go back home, drunk.
Reasons why there are so many road and fatal accidents on July 4th
Drunk driving
This is the number one reason why there are so many road accidents and fatal accidents on Independence Day. The scary part is that this isn't only those who were drinking and driving that is involved in a fatal accident. The innocent people are also involved in these accidents because they couldn't avoid the accidents.
High traffic
Getting back home after the celebrations is also the reason for the high accident and death statistics. The high traffic causes people to get impatient and reckless. They just want to get back home, and they even might still have the effect of alcohol that is still in the bloodstream. They are getting irresponsible and causing a serious accident.
Independence Day
The weekend of partying, drinking and having fun. But, unfortunately, this is also the time where people are irresponsible and causing fatal accidents. Before you are considering to drive while under the influence, you should make sure that you are looking at these statistics and other information. This might just save your and your family's lives.
Driving while impaired of alcohol or drugs is a serious risk. Apart from being irresponsible on the road, impaired driving carries serious insurance consequences. If your insurer discovers you've been convicted of a DUI, your car insurance rates could increase or your policy may be cancelled or non-renewed.
The National Highway Traffic Safety Administration (NHTSA) has been tracking car wreck statistics for a quarter of a century. Fourth of July almost always tops the list. Statistics gathered over the past Twenty five years reveal that, on average, nearly 40 percent of all deadly traffic crashes on July 4 are related to alcohol – although that percentage varies from year to year. Other holidays on the list include Labor Day, New Year's, Memorial Day, Thanksgiving and Christmas.
Americans love their holidays and July 4th is no exception. We are proud of who we are and celebrate accordingly. July fourth has been one of the deadliest days you could be on the road according to the NHTSA.
Holiday Deaths (2018 data)
July 4th-392 Deaths (39% alcohol related)
Labor Day-403 Deaths (36% alcohol related)
Memorial Day-397 Deaths (40% alcohol related)
New Years-297 Deaths (48% alcohol related)
Thanksgiving-431 Deaths (40% alcohol related)
Christmas-259 Deaths (37% alcohol related)
Driving under the influence is responsible for 40% of all holiday auto accident related deaths in the united states. July 4th, is a day of celebration for our independence, but it does not have to be a deadly one. Drinking irresponsibly can not only hurt you, but other people as well.
Some more interesting Facts about July 4th
These are way off subject, but interesting
One out of four Americans can not tell you who we won our independence from. 20% were unsure, 6% names other countries
It is the Philippines independence day from America
July 4th is Rwanda's independence day
Firework sales have increased by 700%
Americans spend around $111 million dollars on charcoal and popsicle's
Three presidents have died on July 4th, John Adams, Thomas Jefferson, and James Monroe
Spending for the July 4th holiday in 2022
Americans spent at least 13.8 billion dollars for July4th in 2022.
7.7 billion on food
73 million on hotdogs
3.9 billion on alcohol
2 billion on fireworks
Alcohol Breakdown
table wine ($577.6 million)
import beer ($508.3 million)
premium light beer ($451.2 million)
craft beer ($261.7 million)
hard seltzer ($240.4 million)
vodka ($194.3 million)
American whiskey ($139.4 million)
When we think of a deadly Holiday, we think of New Years Eve. It's hard to believe that Thanksgiving is the deadliest of all holiday accidents.
We all like to have fun with our friends and family , especially on July 4th. Be safe, and if you drink, drink responsibly.
What you can do to minimize your risk of getting involved in an accident on the 4th of July
There are a couple of things that you can do to minimize your risk of getting involved in an accident on the 4th of July. The first thing that you can do is to leave the fireworks to the professionals, and just enjoy the large firework shows all over the USA. However, if you chose to do your own, do so with caution.
Use Fireworks safely
Fireworks Have started on average 18,500 fires each year resulting in 300 car fires, 1300 house fires and almost 17,000 other fires. Eight people died in 2017 as a result of fireworks. Over 12,000 were injured bad enough to visit the ER.
Majority of injuries suffered by using fireworks
Burns
Eye injuries
Lacerations
Injuries to body caused by fireworks
Head, Face or Ear-22%
Hands or fingers-31%
Legs-17%
Eyes-14%
Stomach, Chest area-10%
Arm- 6%
Things you can do to be safe using fireworks
Don't allow children to handle or light fireworks
If you are impaired by alcohol, don't use fireworks
Were protective clothing and eye wear
Don't shoot fireworks at each other
Don't hold fireworks in your hand when they are lit
Fireworks are made for outdoors, don't light them inside your house or an enclosed area
Children and Sparklers A Dangerous Combination
Sparklers can be more dangerous than us adults' think. Sparklers can burn as hot as 2000 degrees. They can quickly ignite clothing, hair, and cause severe burns to hands , face, and feet. Sparklers account for more than 25% of ER visits during July 4th. Sparklers were credited with half of estimated injuries for children under 5. My children love sparklers, so we use them. We also use caution when doing so.
Avoid Driving while impaired
As with many American holidays, July 4th has a lot of gatherings that involved grilling and alcohol. If you are driving this July 4th, make sure to watch out for others as they may not be sober. If you are drinking, make sure to have a DD or call a taxi, Uber, or Lift.