Accident Doctor
We have Accident Doctors near you. They are ready to help you with your injury following your car wreck. A majority of our physicians treat nothing but personal injury. This in turn gives you an advantage and will help your attorney get you the maximum settlement you deserve.
Why Choose an Accident Doctor from us?
No all physicians are created equal, as far as personal injury is concerned. Many PCP or specialist don't deal with injuries resulting from car crashes. Most of our accident doctors treat nothing but personal injuries. Which makes them extremely good at what they do. Even if you could see a physician that would treat you, he may not have any idea how to document your injury. Your lawyer has to prove your injury came from your car accident. If your physician has no idea how to document an injury, you pretty much do not have a personal injury case.
Common Accident Injuries
Many different injuries can arise from auto accidents. We have listed some of the most common
Whiplash
Neck Pain
Back Pain
Headaches
Tingling Sensation
Numbness
Shoulder Pain
Soreness
Strains
Spasms
Tension
Sprains
Contusions
Depression
Dizziness
Leg Pain
Muscle Weakness
Billing (with attorney)
Getting your medical care paid is a big concern for most. You need to be concentrating on your recovery process and not medical bills. However, accident doctor billing is done differently based on which state you live in. On the other hand, your treatment may be paid by pip in one state and under an attorney's lien in another.
Attorney's Lien
A lien is by far the most common type of treatment payment you can get in the United States. It's not really a payment rather than a delayed payment. In addition, your personal injury attorney and doctor sign a document that will basically guarantee payment to the accident doctor once your case has settled.
There are pros and cons to this. Your attorney may not pay your medical bill in full, possibly leaving you with a balance to owe. However, in most cases this is not an issue. The pro is you don't have to pay upfront and out of pocket.
Letter of protection (LOP)
A letter of protection or LOP is the basically the same as an attorneys lien.
Pip or personal injury protection
If you live in a pip state, this is what will be billed first by the accident doctor directly. Pip does work differently depending on where you live. However, it still pays for any reasonable and necessary medical expenses up to the dollar amount. However, if pip is exhausted, then the treatment in most cases falls under an Attorney's lien for the remainder of the balance.
Med Pay or medical payments
Med pay is interesting; most insures tell you nothing about it. You set the amount when you purchase your auto insurance. However, it you currently don't have it, you certainly can add it later. Your accident doctor will bill the insurance company directly. The insurance will send a check directly to you or your accident doctor. You can go see any accident doctor you like. In turn, they will bill the auto insurance company.
Pros and cons to using Med Pay
Pros-Your medical expenses get paid up front and don't come out of any settlement proceeds. There really are no pros or cons for you, the accident victims. Only for the doctor and attorney.
Cons-The attorney may take the med pay and make it part of the settlement. He then will try and reduce the doctors bill and not pay it in full . Furthermore, the attorney will not reducing his fee, expecting the doctor to take the loss.
Bill the at fault insurance company
Most people think that an accident doctor can just send the bill to the at-fault insurance company and he or she will be paid. However, this could be nothing further from the truth. Only a few states and insurance companies do this. The law has to be in place for this to occur.
Third party
This is nothing more than a term used. Third party billing is billing the insurance company directly through pip or med pay.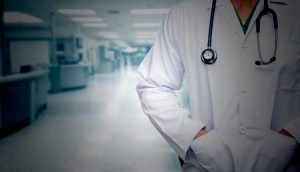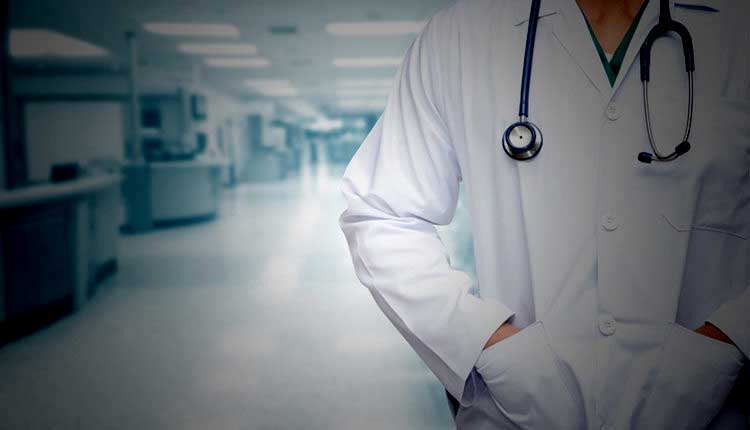 Our Accident Doctors treat nothing but Personal Injury
We have been helping injured people in auto accidents find doctors for over 10 years. In fact, we have chiropractors, physical therapist, Medical Doctors, and Orthopedic physicians near you
How our doctors help with your personal injury
Documentation of injury for your Attorney
Without any documentation, you may not have a personal injury case. Our personal injury doctors know how to document your injury so your attorney can help you get the recovery you deserve.
We have many specialist listed
It's hard to see or much less find a specialist who will treat a car accident injury or a personal injury case.
Personal Injury Billing
Our doctors bill differently than most primary care physicians. We are setup for personal injury billing. However, your PCP is not. We take attorney liens, personal injury protection (pip), med pay, medical payments, third party billing and auto insurance.
How to get treatment without an attorney
PIP or personal injury protection
As with an attorney or without you certainly won't need an attorney if you are using pip to pay your accident doctor. Pip will pay your medical expenses up to a certain amount and then it stops. In this event, you may need to talk to a personal injury attorney and see about treating under an attorney's lien.
You never have to worry about any medical bills have you have pip coverage. Your accident doctor will do all the paperwork for you and bill the insurance company. Furthermore, Pip also covers your passengers up to the same dollar amount as you. Equally important, if you had any passengers with you that are injured, take them to the accident doctor with you. They will be glad to squeeze them in for an appointment
Med Pay or Medical payments
As with an attorney, you can use Med Pay or medical payments to see an accident doctor. They will usually handle all the paperwork and all you have to do is treat. You do not need an attorney if you have med pay or medical payments. It's very similar to pip; however, it's an add-on to your insurance policy.
No Fault Insurance
Many people refer to pip as no fault, and vise versa. No fault was designed to help people get the care they need in the event of a car accident, no matter who was at fault. In other words, you and anyone in your vehicle may be entitled to medical care. For this reason, a no fault doctor will bill the insurance company and do the necessary paperwork. If you have been in an accident and were at fault and are hurt, always call the accident doctor. You do not need an attorney if you have no fault auto insurance to see a accident doctor.
We List a Variety of Accident doctors to serve you
We list many types of accident doctors on our website to help you. Our physicians may be Chiropractors, Medical, Orthopedic, pain management, Neurologist, Physical Therapist or surgery centers. If surgery or a specialist is needed, you may have to retain an attorney in some states.
In addition, they may accept Pip, No fault auto insurance, bill third party and take attorney liens.
Chiropractors
These are by far the most common accident doctor. Chiropractors treat a majority of personal injury because the majority is soft tissue injuries. Chiropractors use hands-on spinal manipulation without the use of drugs or surgery.
Furthermore, they can reduce scar tissue, reduce inflammation, and restore range of motion. And, they are good accident doctors because most of them will be more than happy to treat you ASAP. Besides, they may also accept attorney liens, med pay, pip, bill third party, and medical liens.
Medical Doctors
Medical physicians have the ability to write prescriptions and order imaging services. In today's personal injury world, it's a good idea to see a medical doctor within the treatment course of your recovery. On the other hand, your attorney will want you to do it, and it brings more legitimacy to your injury case.
Orthopedic
These accident doctors treat broken bones that may require surgery or other procedures (cast). Most won't treat on a medical lien. However, some will treat on an attorney's lien. Furthermore, they may also take Med Pay or medical payments, and pip or personal injury protection without an attorney.
Pain Management
Pain management physicians can prescribe medication to help alleviate pain. They can also do epidural steroid injections can help alleviate pain by treating inflammation in the back, leg, neck, or arm. Most Pain management physicians treat using an attorney's lien pip or med pay.
Physical Therapist
These Accident Doctors teach patients how to manage their pain, so that they will achieve long-term health benefits. They examine each individual and develop a plan. What's more, they use treatment techniques to promote the ability to move, reduce pain, restore function, and prevent disability. Lastly, most accept personal injury protection (pip), medical payments (med pay), or attorney liens.
Neurologist
Car accidents can affect the brain and spinal cord, the peripheral nervous system, the autonomic nervous system, and the muscular system. Neurologist treats these types of issues.
Will my Primary care (PCP) take a personal injury?
Most PCP's will not treat a condition resulting from a car accident or any other personal injury. Notice, we said most. We have seen very few that will, but that's few and far between. What's more, there is nothing wrong with trying to see if your PCP will see you.
They may even send you out to PT or see a specialist, which is great. However, most of these physicians are not accident doctors and they may not know how to properly document your personal injury. It's not really an issue if you are not pursuing a personal injury case. However, it becomes a big issue if you have an attorneys and the doctor doesn't provide any documentation.
Your primary care is set up for cash, or billing your health insurance company. However, they do not bill the auto insurance company even if you have med pay or pip. Lastly, if you have an attorney, your PCP will not treat on an attorney's lien.
Latest Accident Doctor Info
Looking for immediate answers to your questions?
Schedule a no-cost consultation today with your Accident Doctor
We have doctors standing by waiting to assist you in the event you are in an accident or have another type of personal injury case. Furthermore, if you have never been involved in an accident you are going to have questions that need to be answered. Please find an accident doctor near you below