In the modern digital age, social media has become an important part of our daily lives.  We use platforms such as Facebook, Instagram, and Twitter to connect with loved ones, share experiences, and express ourselves freely through these platforms.  It is crucial to understand that what you post on social media can have a significant impact on your personal injury case.  In this blog post, we'll discuss the implications of posting about your injuries and give you tips on how to use social media responsibly during this time.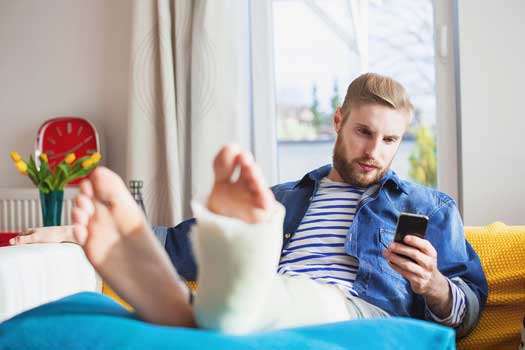 Your Social Media Posts Can Be Used Against You
Social media can affect your personal injury case because of the information you share through your posts. The Seattle personal injury attorneys at Washington Injury Law Firm advise against talking to an insurance adjuster after the accident and posting on social media platforms about your personal injury.
Oftentimes, insurance companies and defense attorneys of the at-fault party will go through your social media accounts in search of evidence that they can use against you.  They will purposefully misinterpret innocent social media posts to undermine your personal injury claim.
For example, you may post about the hike you and your friends did together over the weekend. If you claim to suffer a severe physical injury, the opposing party can argue that your injuries are as severe as you claim them to be.
Your Social Media Posts May Challenge Your Credibility
Social media posts can be used to challenge your credibility.  The inconsistencies between your statements and your online activity can weaken your case.  To illustrate this, if you claim your injuries caused extreme emotional stress but post happy photos of yourself on social media, you are essentially weakening your own case. 
Tips on Using Social Media During a Personal Injury Case
Although social media can offer support during a difficult time, you should refrain from using it to protect yourself and your personal injury case. Here are some important tips to follow when limiting your social media usage:
Limit Your Social Media Activity
During your personal injury case, you need to reduce your social media presence. You can do this by temporarily deactivating your accounts or changing your privacy settings to ensure that only trusted individuals can view your profile and activity.
Be Cautious About What You Post
It is safe to assume that anything shared on social media can potentially be used against you. You must avoid posting details about your case, injuries, or any leisure activity that could contradict your claims. Be extremely cautious with sharing photos, commenting or liking posts related to physical activities. Make sure you do not post yourself enjoying any leisure activities such as parties or post about extravagant purchases you've made since the accident.
Monitor Your Online Presence
Make sure that you are regularly checking your social media accounts for any posts that you have been tagged in by your friends and family. Remind them that certain posts can harm your personal injury case and politely request to be removed from existing posts that could interfere with your case.
In essence, social media can significantly impact your personal injury case. Defense attorneys and insurance companies will use your social media content to challenge your claims, question your credibility, or weaken your case. It is crucial to use social media responsibility during this time. By limiting your social media activity, being cautious about what you post, and monitoring your online presence, you can protect your legal interests.