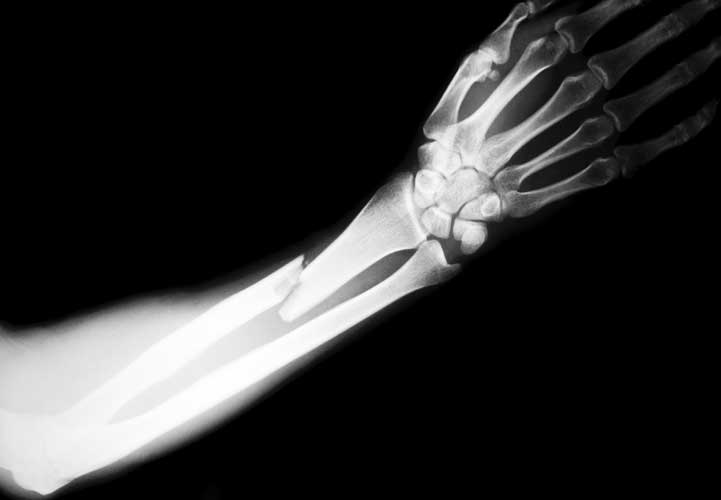 Broken bones are not very common after any Automobile Accident.  However, Soft tissue damage is. This includes a variety of Injuries that involve muscle tissue, tendons and ligaments.  Most soft tissue injuries are not easily detected using X-Ray, MRI or other imaging devices.  However, broken bones and fractures are much more visible using X-Rays and MRI.
Are Fractures & Broken Bones Covered by a personal injury claim?
Auto Insurance covers broken bones for any car accidents. Our Injury Doctors are skilled in treating broken bones and fractures. Many broken bone injuries can take weeks or even months to heal. You may multiple doctors to handle your broken bone case. For example, Chiropractic care can help the muscle tissue surrounding the broken bone.
Do all Accident Injury Doctors treat broken bones?
Accident Injury Doctors work with the insurance companies to get you the treatment you need after your Car Accident. Most Personal Injury Doctors accept No Fault, PIP, Auto Insurance, attorney liens and other types of insurance. Just make sure to see your Accident Doctor within a few days of your Accident. Otherwise, your treatment may not be covered in a personal injury claim.
Broken Bones and Gaps in Treatment
Gaps in treatment signal that you are not seriously injured after any Automobile Accident. If you have a broken bone, then you certainly need medical treatment. Broken bones require treatment that may even require surgery. Your insurance company will look for any excuse to deny your claim. Fractures are minor breaks in the bone. Fractures are often overlooked but can cause lasting pain if left untreated.
Is a broken bone the same as a fracture?
Well, yes in the sense that your bone has been compromised due to injury. Broken bones can vary in intensity, but even a minor fracture constitutes a broken bone in the eyes of the insurance company and your attorney. Make sure to see an Accident Doctor to document your broken bone auto injury. Your Doctor will document all of your injuries and treatments to support your injury claim. Furthermore, your personal injury attorney will need this documentation to support your claim
Broken Bones for the Elderly & Women
Bones become brittle over time, which is why the elderly suffer broken bones and fractures from auto accident injuries more than most. Bones can decay, more common in women and the elderly, and become brittle over time. Our Accident Doctors have treated many Car Accident related injuries.
This experience gives us an advantage in treating all types of broken bone injuries and fractures. All ages of patients heal in a different way, as do males and females. We know the statistics of treating Car Accident Injuries. More importantly, our Accident Doctors understand how to properly document all of your injuries. 
How long does it take to heal from a broken bone after a car wreck?
It's hard to determine how long it will take to heal from a broken bone. There are many factors at play. Such as, which bone is it, is it fractured or broken. Some fractures may only take weeks to heal, whereas severe breaks can take many months to heal. The most important factor with any broken bone in a car accident is to get immediate medical attention from a qualified Injury Doctor. Time is often the essence that speeds up the healing time after a Car Wreck.
Do I need to see an Injury Doctor to use PIP?
Yes, the PIP laws require you to see an Accident Doctor within 14 days of the accident or you may forfeit your Claim. However, if you have been hurt in a car accident, then you should go see a car wreck doctor immediately. There are alternative ways to get your bills paid. For example, we also accept an LOP or Letter of Protection from an Attorney.
LOP-Letter of protection
A Letter of Protection is basically a lien that the doctor holds against the settlement of your claim with the attorney. The Doctor will provide treatment today knowing they will get paid when your claim settles. Again, the best thing you can do is get the medical help you need today for your Car Accident. Obviously, you will need an attorney to use a LOP or attorneys lien.
PIP
You do not need an Attorney to get medical treatment after your Car Accident. PIP allows you to seek immediate medical treatment after any Car Accident. A qualified Accident Doctor will understand how to bill the insurance company directly, without the need of an Attorney. However, your Accident Doctor will help you understand whether an Attorney is needed for the continued treatment.
Med Pay or medical payments
Many people don't even know what med pay is. If you live in a PIP state, you are probably familiar with it. And, it is mandatory to have. Med pay covers broken bone or fracture treatment, if you see the right car accident doctor. If you go to your PC, he may not see you even if you have Med Pay. In short, your PC does not like to do third party billing. He or she will bill health insurance, not auto insurance. And, if they find out it's an auto accident, they may not even want to see you unless, you pay out of pocket. May injured people cannot afford to do this.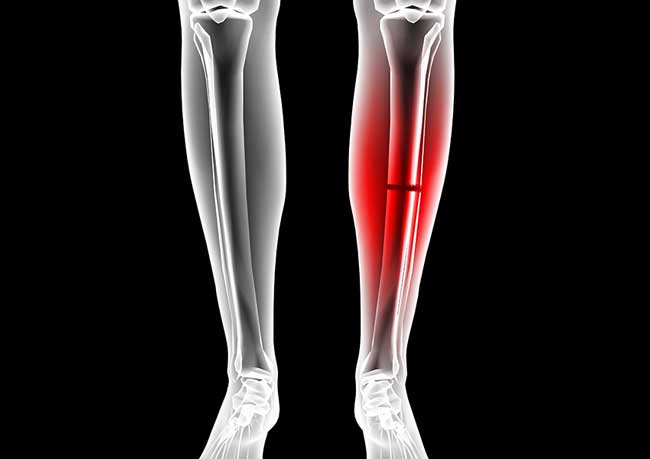 Get help for your broken bone or fracture after a car accident. Our injury doctors have many years experience treating, and documenting auto accident broken bone cases. Other common conditions include headaches, whiplash, numbness or lack of motion. Each of these issues can cause chronic pain if left untreated.
Get the treatment you need for fractures from doctors that treat car accidents. Delayed treatment will only make matters worse. In addition, delayed treatment signals that you are not seriously injured, which may negatively affect your personal injury claim.
You can speak to a injury doctor today, and we accept, in many cases, same day appointments. Don't delay Car Wreck treatment. Get the treatment you deserve. Find a Broken bone doctor near you