Sometimes, even personal injury attorneys turn down cases. There may be a variety of reasons why and you, as the client, may not understand them all. However, all hope may not be lost on your case, just because one attorney drops your case, doesn't mean another one wont pick it up and run with it.
When we say drop your personal injury case, we mean you hired an attorney for your personal injury case. However, a couple of weeks later you get a letter from him saying he no longer represents you.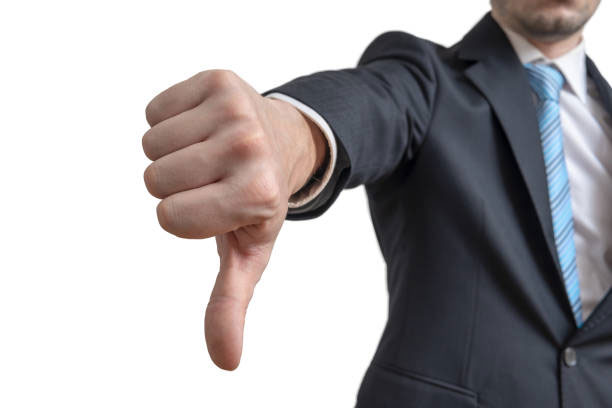 Here are 10 reasons why your attorney will drop your personal injury case
1-Your attorney got your accident report and you were at fault, he may drop your case
In many car accidents, accident reports are not ready as soon as you hire an attorney. If your accident was in another state, it could be weeks before an attorney can get his hands on it. Some, not all, clients lie about what happened in the accident or how it happened.
You may have retained an attorney and when he gets the accident report, he drops your case. May he does not like how the police report is written and you were found at fault in the accident. Just because a ticket was not written in the accident does not mean blame was not assigned.
2-Liability issues
The key issue in any personal injury case is liability. If the defendant is found liable, you are entitled to compensation for your damages, including any physical and financial losses. In order to establish liability, you must prove that the defendant was negligent in causing your injuries. The specifics of how to do this vary depending on the type of case you have, such as a car accident or medical malpractice.
Negligence
Negligence is the most common way to demonstrate that a party is responsible for a person's injuries. This involves forming a chain of events to show that the defendant's actions were the cause of your injury. Your attorney will present evidence to show that the defendant's conduct did not meet a standard of reasonable care under the circumstances. The jury will then decide whether the defendant's failure to use reasonable care directly caused your injury and resulted in damages.
Strict Liability
Strict liability is another way to establish liability for a person's injuries. In cases involving defective products, strict liability allows the designer, manufacturer and seller of the product to be held liable for any injury that results from its use. In some states, there are other forms of strict liability that can apply, such as if the injured person was engaging in an abnormally dangerous activity.
It is also possible for a party to be held liable if it breached an implied or explicit warranty. This theory of liability often comes up in consumer product cases, where a party fails to live up to expectations set by an implied or written warranty.
No financial or physical damages
For most personal injury claims, it is necessary for the plaintiff to have suffered verifiable financial and physical damages. This can include medical bills, lost wages and property damage. Damages that are harder to quantify, such as future pecuniary losses, involve complex calculations that take into account a variety of factors. For example, a court will need to determine how much the plaintiff would have earned in his lifetime had he not been injured and compare that to what he will earn, taking into account his injuries and limitations.
There are also situations where multiple parties may be liable for the injury. In these cases, the law uses principles of comparative negligence and contribution to apportion responsibility between the wrongdoers.
In the event that you are found partially to blame for your own injuries, the court will assign a percentage of fault to each party, including you. This will then reduce the amount of your settlement or award. It is important that you have an experienced personal injury lawyer who understands these complicated rules of liability to guide you through your claim process.
3-Your personal injury attorney may drop your case if you are a problem client
Oh yes, there can be problem clients. If you call excessively, this leaves less time the attorney can work on your case. Some other problem areas that attorneys may drop your case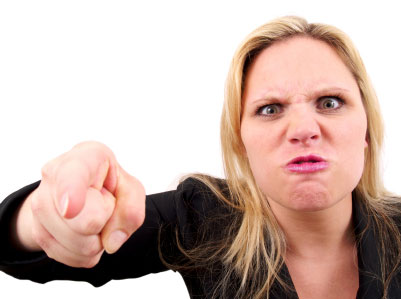 The client completely ignores or disregards the attorneys advice
Attorneys may advise their clients to do things to help themselves. Such as, go to the doctor or specialist, or get an estimate on their car. However, the client does nothing or expects the attorney to do everything.
Client has unrealistic expectations
You may think you case is worth a million dollars, with 1500 dollars in property damage and 2500 bucks in medical. The math is not in your favor and the attorney knows it. You will not be a good client for any attorney with that way of thinking.
Excessive Communication
Contacting your attorney everyday through phones calls and email does not get your personal injury case settled faster. Most law offices don't have time for clients that have excessive, unneeded communication.
4-Conflict of interest
If an attorney has a conflict of interest he may drop your case. The last thing you need is to find out that your attorney has a conflict of interest.
Conflicts of interest with attorneys are common, and they can occur in a wide variety of cases. Some conflicts are obvious, such as when a prospective client is dealing with a company owned by an attorney's brother-in-law or when the lawyer has a personal relationship with a defendant in a tort case. Other conflicts are more difficult to identify, including when a prospective client's interests overlap with those of a current or former client or when the matter involves the same subject matter as a previous matter handled by the attorney.
Attorneys must regularly perform conflict checks and must carefully review each prospective new client to determine whether a conflict of interest exists. The American Bar Association's Model Rules provide a general framework for the analysis of conflicts. Each state and the District of Columbia have its own laws governing conflicts of interest.
The conflict of interest rules require that a lawyer disclose the existence and nature of a potential conflict to a client, explain the possible effect of the conflict on the lawyer's ability to represent the client's interests, and obtain the client's informed consent to the representation. A conflict of interest is considered material if there is a significant risk that the attorney's duties to the new client will be materially affected by the existing or former relationships with other clients, third persons or by the confidential information obtained from those other clients.
5-If you have engaged in criminal behavior your personal injury attorney may drop your case
This will speak for itself. It you have engaged in criminal behavior before your personal injury case, you certainly need to let you attorney know. Attorneys find it hard to represent clients who defrauded a insurance company years ago for frivolous injuries. You must let your attorney know about everything. Remember, he is there to protect you. If you are dishonest with him about your criminal behavior, he may drop your personal injury case
6-You have failed to fulfil your obligations as a client
When it comes to personal injury cases, there are many ways that you can fail to fulfill your obligations as a client. Examples include ignoring your attorney's requests for important information, failing to verify final medical bills and more. Failing to fulfill your obligations can significantly reduce the value of your case. Or worse, the attorney may drop your personal injury case.
7-Does not have sufficient evidence
Here are a few hypothetical examples of situations where a personal injury attorney might not have sufficient evidence to support their client's case.
Car Accident with No Witnesses or Cameras
If a client is involved in a car accident and there are no witnesses, security camera footage, or clear evidence at the scene, it might be challenging for the attorney to prove liability. Without any objective evidence, it could be a case of one person's word against another's.
Slip and Fall with No Documentation
In a slip and fall case, if the injured party doesn't seek immediate medical attention and fails to document their injuries or the hazardous condition that caused the fall, it could be difficult to prove the extent of the injuries and the property owner's negligence.
Medical Malpractice with Unclear Causation
In a medical malpractice case, if a patient's condition worsens after a medical procedure but there's no clear evidence linking the decline in health directly to the healthcare provider's actions, it might be challenging to establish a strong causation argument.
Product Liability with Missing Defective Product
If someone claims they were injured by a defective product, but they fail to retain the actual product or any photographs of it, it could be difficult to demonstrate that the product was indeed defective and caused the injury.
Workplace Injury with Lack of Reporting
If an employee is injured at work but fails to report the incident to their supervisor or document it in any way, the attorney might struggle to establish that the injury occurred on the job and that the employer was negligent.
Dog Bite Case with No Prior Incidents
In a dog bite case, if the victim claims that a dog owner's negligence led to the attack, but there is no history of aggressive behavior or prior incidents involving the dog, it might be challenging to prove that the owner should have known about the potential danger.
Assault with No Eyewitnesses or Video Footage
In a personal injury case involving an assault, if there are no eyewitnesses or security camera footage to corroborate the victim's version of events, it might be difficult for the attorney to prove the liability of the accused.
Misdiagnosis with Inadequate Medical Records
If a patient claims they were misdiagnosed and suffered harm as a result, but they didn't keep comprehensive medical records or seek second opinions, it could be challenging for the attorney to demonstrate the medical provider's negligence.
It's important to note that the strength of a personal injury case depends heavily on the available evidence and how effectively it is presented. In situations where evidence is lacking, personal injury attorneys may explore alternative legal strategies or advise their clients on the potential challenges they might face in pursuing their claims.
8-The attorney doesn't have the experience or resource and may drop your personal injury case
Certainly, here are a few examples of how an attorney lacking experience or resources might encounter challenges in handling a personal injury case. They may also drop your personal injury case because of these
Inadequate Legal Research
An inexperienced attorney might struggle to conduct thorough legal research to identify relevant laws, regulations, and precedents that could impact the case. This lack of understanding might lead to weak arguments or missed opportunities to strengthen the case.
Limited Knowledge of Medical Issues
Personal injury cases often involve medical complexities. An attorney without experience in this area might struggle to understand medical records, terminology, and the significance of certain injuries. This could lead to difficulties in proving causation and damages. Furthemore, the attorney may drop your personal injury case because of this.
Difficulty Negotiating with Insurance Companies
If an attorney lacks experience in negotiating with insurance companies, they might not know the tactics insurers use to minimize payouts. This could result in the client receiving a settlement offer that doesn't fully compensate them for their injuries and losses.
Lack of Expert Witnesses
Certain personal injury cases require expert witnesses to testify on technical or medical matters. An attorney without a network of reliable experts might struggle to find appropriate witnesses, weakening the client's ability to prove key elements of their case.
Ineffective Discovery
Discovery is the process of obtaining evidence from the opposing party. Inexperienced attorneys might not know how to effectively conduct discovery, leading to a lack of crucial evidence that could support the client's claims.
Limited Understanding of Settlement Value
Without experience, an attorney might struggle to accurately assess the value of a case for settlement negotiations. This could result in the client accepting a lower settlement than they deserve or rejecting a reasonable offer.
Insufficient Courtroom Skills
If the case goes to trial, an attorney lacking trial experience might struggle with courtroom procedures, presenting evidence, cross-examining witnesses, and making persuasive arguments to the judge and jury.
Resource Constraints
Attorneys without adequate resources might struggle to hire investigators, experts, or support staff to gather evidence, analyze data, and prepare the case effectively.
Technology Shortcomings
In today's legal landscape, technology plays a significant role in research, case management, and presentation. Attorneys lacking resources might struggle to access advanced legal research tools or to create compelling visual aids for trial.
Ineffective Case Management
An attorney inexperienced in managing cases might struggle to meet deadlines, keep the client informed, and ensure that all necessary paperwork is filed accurately and on time.
Limited Network and Connections
Experienced attorneys often have established relationships within the legal community. Attorneys lacking such connections might struggle to find relevant experts, negotiate with opposing counsel, or gather useful information.
Lack of Local Knowledge
Personal injury cases often involve knowledge of local laws, regulations, and practices. An attorney unfamiliar with the local legal landscape might miss out on crucial nuances that could affect the case outcome.
These examples highlight how an attorney's experience and resources can significantly impact their ability to handle personal injury cases effectively. Clients should consider an attorney's track record, expertise, and available resources when seeking representation for their cases.
9-Personal Injury Attorney May drop your case because you have No damages
General Damages, sometimes referred to as non-economic damages in some ways are not very easy to put a dollar amount on. However, something like your cars property damage is. The estimates on your car are usually in a dollar amount. On the other hand, for General damages it's just not that easy. If you don't have any damages, your attorney could drop your personal injury case
Examples of general damages
Pain and suffering
Disability
Disfigurement
physical injury
impairment
mental anguish
lack of mobility
loss of companionship
career loss ( no longer able to work because of injury)
Special Damages
Special damages are economic damages caused by a car accident, if you don't have any, your attorney may drop your case. These are damages that can be easily calculated.
Examples of special damages
Medical expenses
ER visits
Doctors visits
Imaging services
Lost wages and future earnings
10-Time constraints
If you had a car accident in TN, and you waited 6 months to hire an attorney, he may not even take your case. On the other hand, if he does take your personal injury case, he may drop it due to time constraints, The statute of limitations in TN is only a year. If the attorney feels he cant put your case together in time, he may drop your case.
It's important to remember that all states have different statue of limitations for personal injury cases. Some are a year, most are 2 years. Don't wait till the last minute to try and hire an attorney for your personal injury case,
State jurisdiction issues
If your accident occurred in Texas, and you live in California, but the the person who hit you lives in Ohio, there may be an issue with what the attorney can do. The attorney may not find out until later that the defendant resides in a different state. Furthermore, if the at fault party was a commercial vehicle, the driver could reside in your state, but the company who owns the truck and insurance policy resides in another.
If a lawsuit has to be filed, it will be filed in the county that the defendant lives in (the person who hit you). So if that's in another state that the attorney can file a suit in, he may drop your personal injury case.
Your attorney dropped your personal injury case, now what?
If you attorney dropped your personal injury case, you still have options. Just because he dropped it doesn't mean you don't have a case. Get on the phone and start calling other attorneys, or the internet. There are many options for you to find another attorney. You can find some here or contact us, we can help you find one.