If you were found at fault for your car wreck, you may find that even doctors that treat auto injuries may not want to treat you. They assume that they will not be paid for their services rendered. Meanwhile, you are in pain and need someone to help you.
Being at fault in a car accident may not get you a personal injury case, but you still should seek medical care if you have been hurt. Injuries, whether your fault or not, still need proper medical attention and left unchecked could lead to further complications down the road. So how do you get medical care after an accident that was your fault?
Forms of payment Doctors may take after a car accident that was your fault.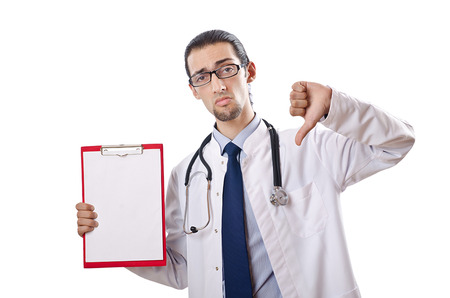 Pip or personal injury protection
Medical payments or med pay
Cash
Credit Card
Health Insurance
Auto Insurance
Personal Injury Protection (PIP)
Personal injury protection will pay for your medical care no matter who was at fault, for you and anyone in your car up to the specified amount. Pip is mandatory in some states, and not optional in others. Pip limits usually range from 2500 to infinity. In some states Pip will cover all medical expenses, lost wages, travel, etc.
How PIP Billing works when you were at-fault for your car accident
Billing personal injury protection (PIP) as a doctor involves following certain procedures and requirements. Furthermore, the specific process can vary depending on the state that you live in. However, here are some general steps that accident doctors typically take when billing PIP for a car accident that was your fault:
Doctors Verify PIP coverage
Before providing treatment, it's crucial to verify that the patient has active PIP coverage and determine the details of their policy. This can be done by contacting the patient's insurance provider or through an online portal if available.
Obtain necessary documentation
Doctors need to maintain accurate and detailed medical records for each patient receiving PIP benefits. This includes documenting the nature of the injury, treatment provided, medications prescribed, and any diagnostic tests or procedures conducted.
Assign appropriate billing codes
Medical services are typically assigned specific codes using the Current Procedural Terminology (CPT) or another coding system. However, Doctors need to accurately select the relevant codes that correspond to the services rendered during each visit or procedure.
Complete a PIP claim form.
Most insurance companies require doctors to complete a PIP claim form specific to their organization. This form includes information about the patient, the treatment provided, the diagnosis, and the associated billing codes. The completed form is submitted to the insurance company for reimbursement.
Submit supporting documentation.
Along with the claim form, doctors may need to submit supporting documentation such as medical records, itemized bills, and any other required forms or reports. In addition, these documents help justify the treatment provided and ensure the claim is processed smoothly.
Follow up and communicate with the insurance company.
It's essential to maintain open lines of communication with the insurance company throughout the billing process. More importantly, this may involve responding to any additional requests for information, addressing inquiries or concerns, or providing clarification on the services provided.
Reimbursement and payment:
Once the claim is processed and approved by the insurance company, reimbursement is typically issued directly to the healthcare provider. However, the amount paid may vary based on the patient's policy, coverage limits, deductibles, and any fee schedules or reimbursement rates determined by the insurance company.
Remember, the specific requirements and procedures for billing PIP can differ depending on the insurance company and the jurisdiction. Furthermore, it's advisable to familiarize yourself with the guidelines and regulations of the relevant insurance providers and consult with billing experts or professional associations in your field for accurate and up-to-date information.
Medical Payments or med pay
Many people in non-pip states don't even know about Med Pay. Medical Payments work very similar to Pip. It will cover your medical expenses no matter who was at fault for you or anyone in your car. The vast majority of people won't get med pay for the extra cost it adds to their premiums, but it is a small price to pay if you ever need it. Med Pay is sold in increments of thousands that usually start at 1000 and go up from there.
Medical payments are billed almost exactly like pip benefits. The difference is who gets the check. In some cases, the check goes directly to the doctor. In others, it goes to the policy holder.
Medical Payments are always good to have even if you have health insurance. In some cases, doctors till won't see you even if you have health insurance for a car wreck injury. If you don't have medical payments listed on your policy and you live in a non-pip state, it may be a good idea to call your insurance agent and ask them about it and how much it cost.
Auto Insurance
Essentially if a doctor billed auto insurance for your medical care he would do it through pip or med pay. If you were found at fault for your car accident, these 2 payment options would be the only options that the insurance company would pay for your treatment.
Cash
I'm sure most of us have heard that quote. Any doctor I have ever known will accept cash for a car wreck injury and may even offer a discount for doing so. Why would they offer a discount for paying with cash? Doctors don't have to wait for health insurance checks or do paperwork to get their money.
They don't have to wait 6 months to get paid on a medical lien. If you are found at fault in an accident and need to see a doctor paying cash is another way to get medical treatment for your injuries, however not everyone can do this.
Credit Card
In our family, credit cards are for an emergency. If you have been injured, that constitutes an emergency. Doctors will take credit cards for payment to treat you for a car accident that was your fault. They may even offer a discount. Some doctors offer programs like care credit.
Care Credit, to my knowledge, is just a credit card through a bank that can only be used for health care related expenses. I have seen a lot of offices that accept care credit. Again, if you are injured, you need medical care, no matter if you have a personal injury case or not. Your wellbeing should be your top priority.
We really don't recommend using a credit card or care credit for ongoing treatment. The interest rate can be harsh and should be considered a last-ditch option for paying for your medical care if you were found at-fault.
Health Insurance
Health insurance is accepted by some doctors if you have been injured in a car accident. Many Doctors will not accept this form of payment if they find out your injury was the cause of a car crash. In some states that have pip, it is required that pip pay first, then the health insurance will kick in and take over when pip is exhausted.
I have seen some doctors accept health insurance and treat injuries and have seen some doctors that won't even file it and tell people they must pay upfront for their care. It may do you justice to call around to several doctors' offices or clinics to see if they will accept health insurance as a form of payment. Just because your primary care doctor won't see you, doesn't mean no one will.
Emergency Room
Finally, there is the emergency room. Emergency Rooms were not created to treat people for non-life-threatening injuries or non-emergency. I have heard of people repeatedly going to the ER to get some sort of relief for their injuries. Generally, an Er visit is one visit with a doctor and then they refer you somewhere else. If you are in a major city, there may be programs affiliated with the hospital that can help you.
So, can you get medical care if you were found at-fault in your car accident?
A very simple answer is yes. However, it may be difficult to find and work with doctors that will treat you if you are at-fault for the car accident. Pip or Med Pay patients will have no problem finding a doctor.
Regardless of who was at fault in a car wreck, if you are injured, you should get medical care. You could work with your doctor and come up with some sort of payment plan that you can justify. Finding doctors after car accidents if you were at fault is not impossible. However, you just have to look in the right places and be diligent in your search.