We push documentation extremely hard. There is a big reason for this. No documentation or poor documentation of a medical issues after a car wreck can have a negative impact on your personal injury case. This is a fact. After you have been hurt in a car wreck, it's extremely important to go see a doctor immediately following your car accident.
It is possible for an attorney not to take your case based on gap or delay in medical care following a car accident. One of the reasons an insurance company would not pay you the settlement you deserve is because of a delay in care.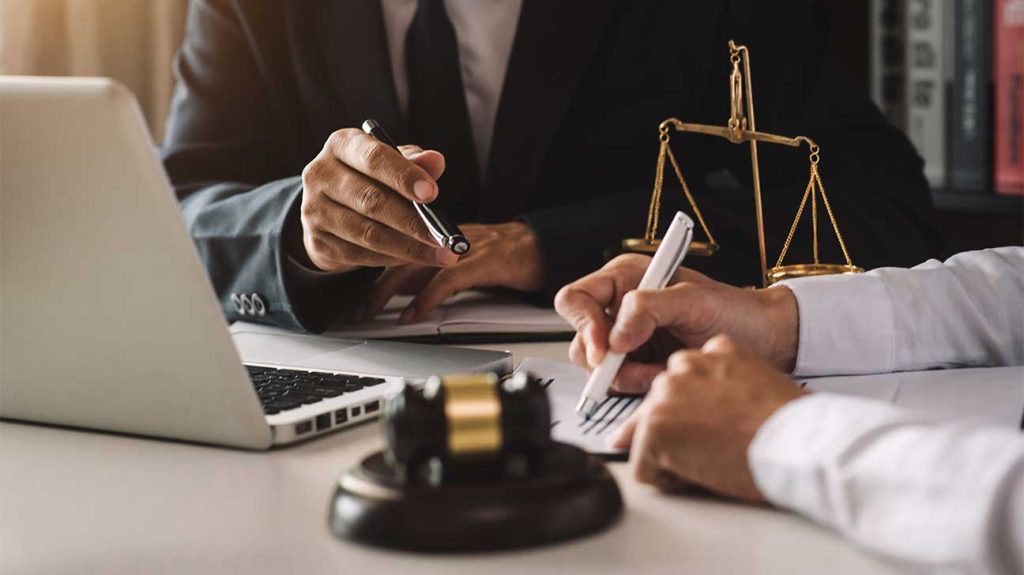 Get the settlement you deserve after you have been hurt in a car wreck. Don't take chances with your health or your personal injury case. Get to a doctor immediately.
When getting the settlement you deserve in a personal injury case, there are several steps you can take to improve your chances of success.
Here are some general tips to consider when trying to get the settlement you deserve:
1. Seek immediate medical attention:
Your health and well-being should be your top priority. Seek medical treatment for your injuries as soon as possible. Prompt medical documentation will help establish a link between your injuries and the incident.
Seeking medical Attention immediately is crucial to any personal injury case. Doctors listed on accident doctor will get you right in, many times on the same day, to start the documentation process. It's critical to seek medical attention within 72 hours of your accident.
Documentation of injury
By going to the doctor immediately following a car accident it insures documentation. Documentation is how a lawyer proves you were hurt. This documentation process is completed by an accident doctor. If you have been hurt you need to see a doctor that specializes in auto accident care. These doctors document your case so your lawyer can get you the settlement you deserve.
Documentation starts the moment after your accident. So don't delay seeing a medical provider. The doctor provides the documentation of injury to your attorney or the auto insurance company if filing for pip, no fault- or med pay. However, none of this can start until you go see the doctor. The process of documentation is automatically don't by the doctor, all you have to do is go.
Gap or delay in medical treatment
A gap in medical care can severely impact your personal injury case and effect getting the settlement you deserve. A gap is defined by not seeking medical care after a car accident. You may wait days or weeks to go see a doctor. The insurance company's argument is that your injury could have came from anywhere but the accident. If you have been injured, it's important to seek medical care immediately. The longer you wait, the more it hurts the chances of you getting the settlement you deserve.
2. Gather evidence:
Collect as much evidence as possible to support your claim. This may include photographs of the accident scene, medical records, witness statements, accident reports, and any other relevant documents.
Make sure to take photos of the accident scene and the position of the vehicle involved in the crash. Talk to people around the scene to see if they could be potential witnesses. Furthermore, get the accident report immediately when it becomes available to ensure accuracy.
3. Document the damages:
Keep detailed records of all your medical expenses, including bills, prescriptions, rehabilitation costs, and any other costs related to your injury. Also, document any lost wages or income due to the injury.
Medical expenses
If you have an attorney, he will gather all of your medical bills. The attorney generally will work with the doctor to get this information. Medical expenses are any and all expenses related to anything medically performed on you.
Medical expenses may include:
EMS
ER visit
Imaging services (X_RAYS, CT Scan MRI)
Any doctor, chiropractor, or medical professional you see because of your injury
Get multiple estimates on your vehicle.
Damage to your vehicle is a big factor that insurance companies will use to determine injury. Doctors and attorneys alike know that damage to vehicles does not diminish the injuries you sustained in a collision. Make sure to get multiple estimates on your car. The damage amount can be drastically different. The insurance company may want you to take it to their body shop, which is fine. However, make sure you have your own estimates. You don't have to use the insurance companies body shop.
4. Consult with a personal injury attorney:
It's crucial to consult with an experienced personal injury attorney who can provide legal advice tailored to your specific case. They can guide you through the legal process, negotiate with insurance companies, and help you build a strong case.
5. Determine the value of your claim:
Work with your attorney to assess the value of your claim. They will consider factors such as medical expenses, lost wages, pain and suffering, emotional distress, and potential long-term effects of the injury.
If you do not have an attorney, you will have to do this by yourself. If you don't know how to do this, you need to consult with an attorney. This is a big step in getting the settlement you deserve, don't blow it.
Property Damage vs. Injury
It's important to realize, you have 2 separate claims in this process. One is the property damage claim. This will be handled first by the insurance company. The second is the injury claim, this may take a little longer.
6. Negotiate with the insurance company for a settlement:
Your attorney will handle negotiations with the insurance company on your behalf. They will present your case, provide supporting evidence, and advocate for a fair settlement. It's important to be patient during this process, as negotiations can take time.
If you do not have an attorney, you will have to navigate this process by yourself. Make sure you have all your medical evidence and bills. You can negotiate successfully with the insurance for a fair settlement. However, you have to have all of your medical documentation in place. If your medical expenses exceeds policy limits, make sure to consult with an attorney.
7. Consider alternative dispute resolution:
In some cases, alternative dispute resolution methods like mediation or arbitration can be used to resolve the case. These processes can help facilitate the settlement you deserve without going to court.
Mediation
Mediation is a process used to resolve disputes between parties with the assistance of a neutral third party, known as a mediator. It is an alternative dispute resolution method that can be used in various types of legal cases, including personal injury cases.
In mediation, the mediator acts as a facilitator and helps the parties involved in the dispute communicate effectively and work towards a mutually agreeable resolution. The mediator does not make decisions or impose solutions but helps the parties explore their interests, identify common ground, and find creative solutions.
The mediation process typically involves the following steps:
Selection of a mediator:
The parties involved in the dispute agree on a qualified and neutral mediator who will guide the mediation process.
Opening statements:
Each party has an opportunity to present their side of the case and share their concerns and interests.
Joint discussions and negotiations:
The mediator facilitates discussions between the parties, encouraging open communication and helping them understand each other's perspectives.
Private caucuses:
The mediator may hold private meetings, or caucuses, with each party to discuss sensitive issues, explore potential solutions, and facilitate compromise.
Generating options:
The parties work together to brainstorm and explore various options for resolving the dispute.
Reaching a settlement:
If the parties are able to find common ground and reach an agreement, the mediator helps them formalize the settlement terms.
Mediation offers several potential benefits, including:
Cost-effectiveness:
Mediation can be less expensive than going to court, as it often involves shorter timelines and fewer legal expenses.
Control over the outcome:
The parties have more control over the outcome since they actively participate in crafting the resolution.
Confidentiality:
Mediation is generally confidential, allowing parties to speak more freely without fear of their statements being used against them later.
Preservation of relationships:
Mediation can help preserve relationships, as it focuses on collaboration and finding common ground rather than adversarial proceedings.
It's important to note that the mediation process may not be suitable for every personal injury case. It depends on the specific circumstances and the willingness of the parties involved to engage in the process.
8. Be prepared to go to trial for a fair settlement: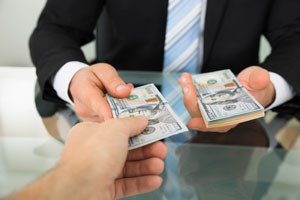 If the settlement you deserve cannot be reached through negotiations or alternative dispute resolution, you may need to go to trial. You may need an attorney to represent you in court and present your case to a judge or jury.
However, be aware attorney costs will go up when your case goes to trial. Trial cost, and prep time go up, so do the fees. If you are on a contingency basis, that 1/3 may go up to 40%.
Remember, every personal injury case is unique, and outcomes can vary. It's important that when in doubt, consult an attorney to make sure you get the settlement you deserve. However, always see the doctor first.