Med pay guide when you have been injured in an accident. These are things you should know about Med Pay or medical payments. It can pay all or some of you medical bills related to your injury after a car accident. Furthermore, you get to choose the limit. You could have $1,000.00 worth of coverage or a $100,000.00.
Med Pay or medical payments is not something everyone carriers under there policy, but they should. On the other hand, you may think you have it, but then find out you don't. Med pay is generally something you have to ask your agent about when you are either getting new auto insurance or calling about an existing policy.
It covers you and anyone in your car up the insured amount in the event you are injured in an auto accident, no matter who was at fault. However, Med pay is not the same coverage as Pip. Personal injury protection is required in some states. However, the majority of states do not require pip. Furthermore, If you live in a Pip state, you may no need any med pay. Pip would cover your medical cost or doctor visits.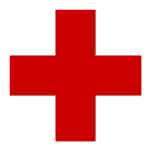 What is Med Pay or Medical payments?
It is similar to health insurance. You purchase it through your auto insurance provider. In the event you or any passenger in your vehicle is injured in a car accident, it will cover your medical bills. However, it generally is not a type of coverage that is automatically included in your auto policy; you usually have to ask for it.
What will med pay cover?
Funeral expenses
Necessary medical services
EMT or ambulance service
X-Rays
Chiropractic treatments
ER visit
MRI
Doctors visits
Surgery
Pain management
Nursing services
In home care
Dental
Each policy varies. Check your policy to determine exactly what your carrier will pay for in the event you need to file a claim.
It will cover all related injuries from a car accident for which you were the driver or passenger on a covered policy. Med Pay can reimburse you for reasonable and necessary medical treatment as a direct result of your car accident.
Med Pay seems not to cover a great deal. It's important for medical services. As a matter of fact, you can find a personal injury doctor that can accept it on this website. Medical services and going to see the personal injury doctor can cost a lot of money. On the the over hand, If you have medical payments, these are covered.
You could get file for med pay should you be injured and:
You're named insured on the policy
A passenger in a vehicle of the insured
An individual of the vehicle that has permission to drive it from the insured
Your injured while in someone else vehicle (but you have med pay on your policy)
What Med Pay will not cover
If you use your car or truck as a taxi or commercial vehicle
If you are using your car or truck involved in a felony (evading law enforcement)
Injury in vehicle was caused by a war or some form of rebellion
Your vehicle has less than 4 wheels
If you are injured in a vehicle used for work
Anything relating to property damage issues. However, it will not cover pre-existing conditions, or unnecessary medical care.
Reasonable & Necessary Treatment
Additionally, it needs to be reasonable and necessary treatment. Experimental care is not covered. Charges need to be consistent with the area for similar type services. In other words, an accident doctor can't charge 2000 for X-rays. Be aware, there are unethical doctors that can abuse it. They may overcharge and try to bill for all the coverage. Personal injury doctor won't have unethical doctors. This kind of behavior drives insurance costs to new heights. Furthermore, our Accident Doctors are the best at what the do.
What if I'm found at-fault for the car accident?
Covers you or a passenger in your car not matter who is at-fault for the auto accident. Analogous to, you have med pay on your policy, you can recover the benefits paid out under your policy.
How much does Medical Payments Cost per year?
You may be amazed at how little it cost annually. Mine cost me 55 dollars a year for 5000 coverage. However, the cost varies, contact your agent to find out more. More info on it is available here. If you or someone you know has been injured in a car or truck accident, you need to seek medical care ASAP. Find a personal injury doctor today who will take med pay.
How can I find out if I have the coverage?
A quick phone call to your insurance agent will reveal if you have med pay. You may also check your insurance declaration page under your auto policy to see if you have med pay. Your insurance declaration page will also list the dollar amount of med pay.
How much Med Pay should i have
You can never carry enough insurance. If you are injured from an auto accident and only have 1,000.00 in medical payments a trip to the ER will eat that up real fast. A general rule is the more med pay you get, the less you will pay for it. I personally carry 10,000.00 in med pay. The difference between 5,000-10,000 was twenty dollars a year.
If you have an accident that requires medical care, med pay has paid for itself many years to come. The cost is a small price to pay compared to the cost of medical care after an accident. Med pay will generally come in several different amounts ranging from 500 dollars all the way up to $100,000.
Will it cover me for an injury in someone else's car?
The owner of the other car may or may not have med pay; you will have to check with them to see if med pay is available on their policy. It is possible that you could use your own med pay if you were in someone else's car at the time of the accident. This would depend on your policy.
Can my doctor file?
Doctors can file for the med pay. Furthermore, this makes it easier for you to receive proper treatment and not have to worry about the medical bills. However, most doctors do not want to do third party billing, and accident doctor on our website will file all the necessary paperwork for you.
Should I let my Attorney file for Med Pay?
That would depend on several factors. Some attorneys file for it and hold it in escrow until your case settlers. However, some attorneys also charge extra fees, where a doctor usually does not. If you are having issues filing for med pay or the insurance company is denying the medical claim, you might need to consult an attorney. Furthermore, make sure you find out if the attorney will charge extra fees for filing for it.
Can I file a med pay claim?
You can file a claim yourself. Contact your insurance carrier and file the claim. However, you may have to fill out paperwork listing your medical providers. All of the paperwork associated with filing a claim may be done by your treating doctor.
Will my insurance rates go up?
If you were not at-fault for the auto accident, your rates should not go up. However, if you were at-fault, you rates could increase. Your rates might increase, but it would not be from filing a Med Pay claim.
Will filing a med pay claim reduce my personal injury settlement?
Filing a claim will not reduce your settlement. The at-fault party's insurance carrier is responsible for your medical bills. Furthermore, no matter how they were paid.
When you have med pay and have been injured in an auto accident, use the benefit, that's why they are there. In another case, I have seen many people who did not want to file a claim with their insurance company because they felt the at-fault party's insurance company should pay for their medical bills or they did not want their insurance rates to go up.
The at-fault insurance company will pay in the end. However, the at-fault party is not going to pay medical bills as you go, this is what it is for. If you have been in an accident and have questions concerning med pay, contact an accident doctor in your area that can answer those questions.
Medical payments provide you and your family with peace of mind knowing some if not all of your medical expenses will be paid after a car wreck. You should buy as much as you can afford. However, you may not need Med pay if you live in Michigan. Michigan is the only state that has no limit on medical expenses.
Med Pay is something that you should definitely consider if you do not currently have it. After you have been injured in an auto accident that last thing you need to be concerned with is how your medical bills are going to be paid. In any event, there are options for every income level with medical payments. Furthermore, all of our doctors take medical payments and would be glad to help you in the event you are injured in an auto accident.