Most car accident victims will immediately reach out to their Family PCP after a serious collision. Your Family PCP has a history of all past medical conditions, possible drug allergies and any recent treatment provided. While this is all beneficial information, chances are very high that your Family PCP will not treat your collision injuries. Obviously, many patients get frustrated when denied treatment from their Family Doctor, but the reason is quite simple.
Healthcare for Automobile Accidents
For starters, every insurance company will provide coverage based on their carefully calculated metrics. For example, car insurance companies will evaluate a large pool of different cases to determine exact coverage limits and premium amounts. All insurance companies will determine their risk exposure for any possible outcome. Obviously, not all accidents are the same, which is why the insurance company will study thousands of cases.
How does this apply to car accident injuries?  Well, healthcare companies generally do not spend time or money to calculate the risk in covering auto accident treatment.  Again, an insurance company will not cover something that they do not understand.  Consequently, your Family PCP cannot treat collision injuries because they can only accept healthcare insurance.  While qualified, most Family Doctors will not risk treating accident injuries due to the billing.
Healthcare vs. Automobile Insurance
Now that we have a general idea of how insurance companies evaluate risk, let's talk about the differences between healthcare and car insurance. To begin, many car accident cases will require an attorney. While not obvious, this means the treating Doctor will be depending on the attorney to settle the case to collect payment. In other words, your accident Doctor will provide treatment today in hopes of collecting payment weeks or months later.
In this light, you can now understand why your Family Doctor will not treat collision injuries.  For one, they are not covered by traditional healthcare insurance.  Secondly, your Family PCP is not prepared to wait months to collect payment.  In addition, automobile accidents require specific documentation to support the claim, which may end up in court.  Generally speaking, your Family PCP is not prepared to represent your treatment and injuries in court.
What is car accident insurance?
As mentioned, auto accident insurance is very different than healthcare insurance. Accident victims often wonder if they can use their Medicaid or Medicare to cover collision injuries. Again, healthcare is not commonly accepted for auto accident treatment, which includes both Medicaid and Medicare. Make sure to ask any injury Clinic if they accept healthcare insurance before accepting treatment or you could get stuck with the medical bills.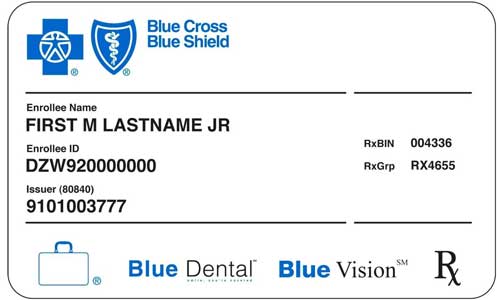 Third party billing is the commonly used term to describe the different payment options after a car wreck. A list of third party billing options includes:
However, not all states will offer PIP or No Fault insurance. In this case, you will generally need to use an attorney with an LOP or Med Pay coverage. Additionally, PIP limits vary from state to state, so be sure to check your PIP limits. It is always a good idea to ask any injury Clinic if they accept third party billing before scheduling an appointment.
As mentioned, many accident victims will contact their Family PCP after a collision or slip and fall. While you cannot generally see your Family Physician after an accident, you can still get treatment from a Medical Doctor. The main differences are the billing accepted and the documentation required for a personal injury claim. If needed, it may be beneficial to ask if your accident Clinic provides access to a Medical Doctor.
Many injury Clinics will provide an integrated approach to car wreck treatment. Integrated medicine allows a team of Doctors to work together under one treatment plan. In general, most accident Clinics will provide a team of Medical Doctors, Chiropractors and Physical Therapists. However, this does not mean that you cannot get treatment from a specialist such as an Orthopedic Surgeon, Ear/Nose/Throat Doctor, Neurologist, Podiatrist and more.
The goal after any car wreck is to get you back to your pre-accident condition. However, it is up to you to seek out the treatment you need. Don't be shy when it comes to asking questions after any collision. Explain any treatment received in the Emergency Room including any diagnostic imaging such as an MRI, X-Ray or CT Scan. Any information you can provide will help your injury Physician accelerate your treatment and recovery.
Pre-existing Conditions and Healthcare
For starters, you should always inform your accident Physician of any pre-existing conditions before treatment. Your injury Clinic will want to keep any treatment being provided from pre-existing conditions separate from your accident treatment. However, you can generally continue any treatment from your Family PCP or other Doctors after your car wreck. Again, it comes down to communication with all parties involved.
In summary, you can continue to use your Healthcare insurance for any past conditions after a car accident. Third party billing will cover your car accident treatment, while your Healthcare insurance will continue to cover any pre-existing issues. It may also help to document treatment from different Doctors to help support your personal injury claim. Again, any documentation you have will only build your case.
As a final note, you can get the medical care you deserve after any accident. You can always get a new job or vehicle but you cannot replace health and wellness. However, you are the one responsible for your medical care after any semi-truck, automobile or motorcycle accident. Search of database of qualified Injury Clinics if you need help finding a Doctor who specializes in accident injuries and accepts all forms of third party billing.