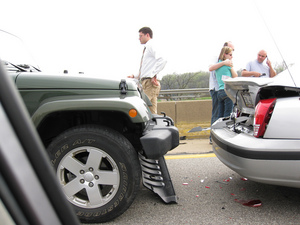 It's not unusual for insurance companies to have contracts with body shops. I guess the big question is do you have to take it to them. You can take your car to anyone you want, you do not have to use the insurance companies body shop. Is in the insurance companies best interest if you use "there" body shop.
Claims adjusters may try and sway you from using a body shop that is not a DRP for them. They may make up excuses as to why they cant send an adjuster out to look at your car. These are tactics used to make you or intimidate you to use there body shop. They make it easy for you to use there body shop and hard if you want use someone else. You use whomever you feel comfortable using, if it's a DRP, great. If you have a good relationship with a body shop because you have teenage drivers, use them. You use whomever you wish
The Benefit of using the insurance companies body shop
Lifetime guarantee on repair
Most if not all insurance companies will guarantee the repair for life, by life we mean for as long as you own the car. Of course, the flip side is the body shop has to provide the lifetime guarantee, not the insurance company
It's like hitting the easy button
Some insurance companies make it super easy for you to get a rental car, drop your car off and you are on your way. It all sounds great, however, some insurance companies will take your car apart at their facility to write an accurate estimate. If you decide not use the body shop the insurance company recommends, your car may come back in pieces.
Supplements are fast
After your vehicle is being taken apart, they can write a supplement on the spot and go ahead and fix it without waiting for approval ( not always the case)
Insurance Companies like to make it as easy as possible for you to get your car fixed. This make the process of claims handling much faster and more efficient for the adjuster. More efficient means the adjuster can handle more claims, more claims for one adjuster means they don't have to hire as many.
What you don't know about using the insurance companies body shops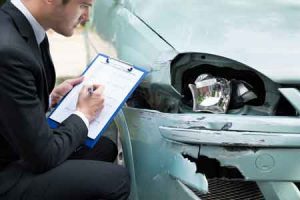 They have contracts with body shops. In some cases they may have a predetermined labor rate. The labor rate will be much lower than what is normally charged, so the insurance company saves money at the expense of the body shop. The insurer may tell you that if you don't use their shop, the repair won't have a lifetime warranty. The truth is, most body shops have a lifetime warranty on there work anyway.
Aftermarket parts
Some insurers will consider a car not new if it has more than 8,000 miles on the odometer and this qualifies it for the insurance companies policy that states they can use aftermarket parts. This means your new car to you is getting aftermarket parts installed, lowering the value. One way to combat this is speak with an independent body shop. They usually fight for you, much like an attorney does in a personal injury case. They want your future business, so they want to take care of you.
Used Parts
Used parts will be written as well as aftermarket parts. The good thing about used parts is that they are OEM. The bad news for the body shop is that they will have to strip, fix or straighten a used part before it can be used, however the insurer may only cover the cost of the part, not fixing it. If they do cover the fix, it will be at a much lower rate. The body shop ends up losing.
Most OEM car manufactures have woken up to the fact insurers use aftermarket or used parts so in some instances such as bumpers, they will do price matching. Some OEM parts dept will match everything on an estimate, you just fax it over and they send you OEM parts for the same price. A good body shop can do this or knows about it anyway.
Body Shops are not necessary the bad guys here
They have signed contracts with insurers to fix cars. They have to do what the adjuster of the insurance company says. Business in the body shop industry is tough to survive in, having insurance contracts or DRP's is a way to stay alive. They adhere to what the regulations of their contract states.
Repair Time
The way some insurers save money is cutting the repair time down. This does not affect you at all, it affects the body shop. You have to manually enter the time for repair. Say a quarter panel has a large dent in it, you enter 5 hours body time in mitchell, the insurer will enter 2.5. If you are a DRP you can argue, if you are not a DRP you can refuse to do the repair for the amount of time they want it done in.
Replace time
Body Shops like it when the insurance adjuster writes to replace items rather than to repair, you can manually change the time. Its automatically set in the software and that's what they pay. It doesn't matter if it takes the body shop 10 minutes to replace a fender or 5 hours, they get paid the same.
Paint time
Paint time is a time used to pay for whatever it takes to paint the part or parts, and blending panels if needed.
The actual paint
Tape
Disposal hazard
Car cover, etc
Supplements
Supplements is damage that was missed during the stimate or hidden damage. Some damage can not be seen until your car is taken apart for the repair. When taking your car apart and they find damage that was no initially written on the estimate they do a supplement. Supplements handled at a non DRP can take a little longer to get done. The body shop has to show the damage to the adjuster, then he makes a determination of repair or replace. At a DRP they may go ahead and write the supplement and do the repair.
Filing a claim with your own insurance company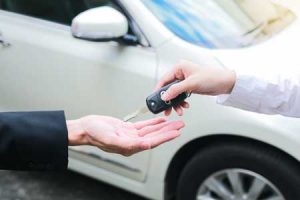 Let's say you had an accident,but it was not your fault. The at fault party's insurance company is someone you have never heard of before. You may not feel comfortable dealing with them for the repair on your car. If you have full coverage insurance, you may file a claim on your own insurance and let your company work for you. After all, that's why you pay for insurance.
Your insurance company will in turn go after the at fault party's insurance company for the damages done to your car that they paid for. They may even waive your deductible and get that back as well.
Your insurance company works for you, that's why you pay them. They may fix you car the way you want it fixed at the body shop you want it fixed at with no fuss. If your insurance company does not want to work for you, you can always fire them, you can't do that with the at fault party's insurance company.
You do not have to use the body shop the insurance company wants you to use
You can use whomever you wish. The insurance company may try and make things hard for you, but you need to use someone you can trust. Independent body shops will fight for you when it comes to fixing your car correctly, they want your future business. Correctly fixing a car from a consumer's point of view may include using OEM parts. OEM parts from my experience fit better than aftermarket parts. Aftermarket parts may not be exact which would make you have to spend extra time to fit them, time the insurance company will not pay the body shop for.
DRP's are great for people who just want there car fixed and back in service, what you don't see is how the insurer may short change the body shop to fix your car. You can take your car anywhere to get fixed after it has been involved in a car accident. You don't have to use the body shop the insurance company tells you to use.