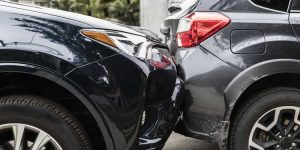 Car Accident Doctors In Houston Texas
An accident injury doctor is highly trained in not only the treatment of whiplash but also in the documentation for a broad range of car wreck injuries. After suffering injuries as a result of a car wreck, you must seek out an injury doctor immediately. Do not delay your treatment of soft tissue damage. Optimum Health has over 50 locations throughout the Metro Houston area. Expect nothing but the best medical care after you have been hurt. Get a free consultation after you have been injured.
Over 50 locations throughout Houston
Call for one closest to you
What makes our offices unique
Your Houston car accident doctor can help locate the source of pain rather than treating the surface pain. Our Houston accident doctors are the best in treating neck and back pain and all personal injuries. Our offices will work side by side with your attorney to prepare your case. We have a network of attorneys who specialize in personal injury.
Injuries a Houston car accident doctor can help you with
Back Pain
Herniated Discs
Neck Pain
Services we provide
Attorney Referral If Necessary
Auto Accident Rehabilitation
Back Safety Programs
Car accident care
Chronic Pain Management
Claims Assistance
Cold and Heat Therapy
Direct 3rd Party Billing Services
Flexion Distraction Therapy
Free Consultation
Rehab
Mechanical Traction Therapy
Medical Referrals
Muscle Conditioning
Muscle Stimulation
Percussion Therapy
Physical Therapy
Special Diagnostic Testing
Specialist Referral If Necessary
Spinal Decompression Therapy
Sports Enhancement
Sports Injury Treatment
Ultrasound Therapy
Work Hardening
Workman's comp treatment
Accident Doctors in our Houston Texas network
Chiropractor
Physical Therapist
Medical
Orthopedic
Pain Management
Neurology
Houston Injury Doctors
Obtaining the right combination of doctor care and pain management after a car accident can help decrease treatment time and chronic pain. Soft tissue damage can be one of the most painful injuries and is not easily detected by imaging. Our Houston Pip Doctors offers all imaging services including x-rays, MRI, and ultrasound.
Your case must be carefully documented to support your insurance related claim, with whatever treatment the accident doctor ordered. You may also need a Houston accident doctor that can testify if your case goes to court. Most no fault doctors do not document your injuries and therefore cannot provide accurate testimony.
About Pip or no fault
Pip coverage in TX Your doctor and funeral bills caused from accidents, including any sort of accident involving a pedestrian or bicyclist
It covers you, your loved ones, and passengers inside your car, regardless of who caused the accident.
80 percent of lost income and also the expense of getting a caregiver for the injured person.
An insurer must offer you $2,500 in PIP, however, you can purchase more. For those who don't want PIP, you have to reject it in writing.
Chiropractic Care & Imaging Services
When you meet with an Injury Chiropractor they will often take X-rays or use other imaging devices. Some injuries are noticeable using imaging devices but other pain is caused by injuries to the tissue, bones and skin, otherwise known as soft tissue damage. Soft tissue damage can be extremely painful after a rear end collision and generally is not noticeable using X-rays or other medical imaging treatments.
Chiropractic care provides care for both noticeable injuries and those that require a more hands-on approach to healing. A Houston Personal Injury doctor will provide a full range of medical and pain management treatment for No Fault and PIP car accidents.
Treatment Plans
A Doctor who is trained in personal injury will detail the appropriate medical treatments needed according to each person's individual needs and injuries. All automobile accident injuries are different and therefore there is not one size fits all treatment plans. Each collision injury is different and range from minor to severe.
If properly treated, your injuries can be healed without prescription medication. However, we do have pain management options if you find that your pain is unmanageable. Contact our Houston Injury Clinic today for help with all of your automobile accident needs.
Whiplash
Houston Auto accident Injury Doctors will help to identify the main regions of spinal column injury, muscular strains, and inter-joint movement. Personal Injury Doctors can also use a method known as motion static palpation treatment. Your Injury doctor will use muscle manipulation to feel for increased tenderness and discomfort. Directly following an car accident, your injury doctor may choose to use ultrasound to help diminish inflammation. Ultrasound may be used often after whiplash occurs as it helps restore vitality to the back and neck muscles after an auto injury. These techniques may also include light stretching and spinal adjustments.
Your no fault personal injury doctor will examine any changes in how you sit and walk, and work closely with your spinal alignment and posture. These specific medical details give the doctor a extra sense or ability in locating the source of pain.
MRI
Our No fault car wreck doctors can order any type of imaging needed to diagnose your pain. Many accident victims will use an x ray or MRI scan to evaluate any minor changes to the vertebral column. Once identified, your personal injury doctor will use these results to build a complete medical evaluation and treatment plan.
Personal injury Physicians for No fault accidents understand the need for urgent care and careful treatment. Your PIP no fault doctor may suggest the use of an ice pack or other CMT or brace device for your neck during the first weeks of treatment. Ultrasound and muscle manipulation can decrease pain in the neck and spinal regions, as well as help with inflammation.
Bone Fractures
Minor Bone fractures can result in a number of medical situations. Women in particular are at risk for osteoporosis, or other bone related conditions. And, even young or elderly people. Bones can become soft or brittle and therefore become more susceptible to breaks or fractures after an auto accident collision. Anyone who is young, old or women should be sure to see our Houston No Fault Clinic today.
Houston Texas minimum insurance requirements
Bodily injury liability-30,000/60,000
Property Damage Liability-25,000
Personal injury protection-2,500
Medical Payments-not required
239,709 persons were injured in motor vehicle traffic crashes
The death toll for Texas was 4,497
There were 15,769 serious injury crashes
19,456 people sustaining a serious injury
There were 522 motorcyclists (operators and passengers) killed in 2021.
Fifty two percent (45%) of motorcyclists killed were not wearing helmets at the time of the crash.
Pedestrian fatalities totaled 828 in 2021.
Pedalcyclist fatalities totaled 90 in 2021
In 2021, there were 436 people killed in crashes involving distracted driving. This is an 18.16% increase from 2020
1 person was killed every 1 hour 57 minutes
1 person was injured every 2 minutes 11 seconds
1 reportable crash occurred every 57 seconds
Attorney Doctor Affiliation
A Houston car accident doctor will work directly with your accident attorneys. Our Injury Clinic maintains a network of medical specialists and accident attorneys that understand how to handle automobile injury cases. Our doctor provides the quality results you expect from the best Houston Auto Injury Doctor in the area. We specialize in automobile and work related accident and injury cases. Injury doctors that work with a network of attorneys give you the freedom to choose. Our accident attorneys give you peace of mind and confidence when dealing with auto insurance.
Documentation for Houston Auto Accidents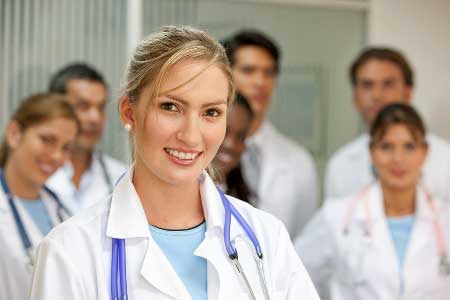 A qualified auto accident doctor in Houston follows a protocol for injury cases involving car accidents. Consequently, this process involves detailed intake information including medical history, injuries sustained and treatment. Furthermore, your personal injury doctor is trained on medical documentation after an auto accident.

Personal Injury physicians must be able to supply a multi page medical report. This report will be used by your accident attorney to support your injury claim. A general questionnaire is gathered upon your initial visit to help you identify the areas of pain or discomfort. Furthermore, this questionnaire is the beginning of your medical case files so be care to provide as much detail as possible. A thorough Injury examination can take up to an hour due to the paperwork and full examination. Be patient as this is necessary to ensure complete recovery after your collision.
Our Accident doctors serve all of the Houston area
Aldine, Alvin, Angleton, Atascocita, Barrett, Baytown, Bellaire, Channelview, Cinco Ranch, Cloverleaf, Clute, Conroe, Crosby, Cypress, Deer Park, Dewalt, Dickinson, Four Corners, Freeport, Fresno, Friendswood, Galena Park, Galveston, Greatwood, Hedwig Village, Humble, Jacinto City, Jersey Village, Katy, Kemah La Marque, LaPorte, Lake Jackson, League City, Lynchburg, Mission Bend, Missouri City, Mont Belvieu, Mt Houston, New Territory, Pasadena, Pearland, Pecan Grove, Richmond, Rosenberg, Santa Fe, Seabrook, Sheldon, Sienna Plantation, South Houston, Spring, Stafford, Sugar Land, Texas City, The Woodlands, Tomball, Webster, West University Place
We accept all types of insurance. PIP and NO fault car insurance accepted. Don't have pip or no fault insurance; our network of car accident attorneys who can help you. We accept LOP, Liens, and other forms of payments. Furthermore, we treat walk-ins. Come into our Houston Personal Injury Clinic today for bone fractures or auto injuries. Our car accident doctors treat nothing but car wrecks