The aftermath of car accidents can range from being slightly inconvenienced to experiencing life-altering trauma. Physical injuries, property damage, and emotional distress are common circumstances that arise from these events. Navigating the process of filing a car accident claim can be daunting for most people, making it crucial to seek professional help.
A car accident lawyer in Dania Beach is able to provide the assistance you need to settle your car accident claim. Here are the ways seasoned attorneys can help protect your rights and maximize your chances of receiving fair compensation.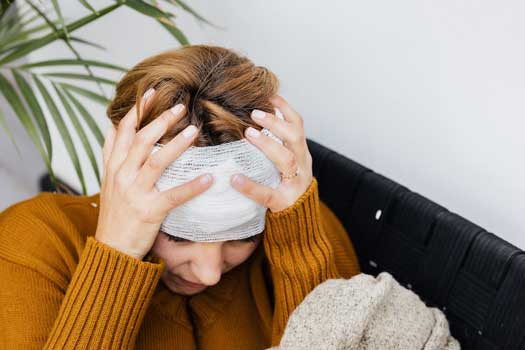 Expert Legal Guidance
One of the major benefits of hiring a car accident lawyer is gaining access to expert legal advice. Their guidance ensures that you confidently navigate the complex legal process and make informed decisions. Their job is to assess the details of your case thoroughly, evaluate the strength of your claim, and strategize the best course of action.
With a specialization in personal injury law, car accident attorneys have an intimate understanding of the legal system, insurance policies, and relevant regulations. Their presence on the case effectively streamlines the process for clients. Without a lawyer, the average person's attempt to manage a claim has a high probability of sub-par results or total failure.
Investigation and Evidence Collection
Building a strong claim requires a thorough investigation and gathering of evidence. Executing these processes correctly takes a tremendous amount of skill. Attorneys have the necessary resources and expertise to collect crucial evidence efficiently. This includes:
Obtaining medical records
Gathering photographs of the accident scene and vehicle damage
Obtaining police reports
Locating and reviewing available security footage
Collecting witness statements
Consulting with forensic experts when necessary
By conducting a comprehensive investigation, attorneys can strengthen your case and establish a clear understanding of the events that led to the accident.
Liability
Assigning liability in car accidents is a critical step for establishing fault and pursuing compensation. Lawyers can carefully review the details of your case, assess the available evidence, and determine liability. Fault must be proved for claims to advance. Drivers will almost always deny that their negligence caused your injuries. That's where your lawyer comes in.
Attorneys will examine factors such as negligence, traffic violations, and any other contributing factors to determine who should be held responsible for the accident. By leveraging their expertise in personal injury law and knowledge of local regulations, attorneys can build a compelling case to prove that the other party was at fault.
Negotiating with Insurance Companies
Insurance companies are for-profit businesses that are notorious for using every trick imaginable to support their goals. This motivates their culture of challenging claims with tactics like stalling, lowballing, harassment, and probing for weaknesses. This is because the longer it takes to settle your claim, the less it is worth. That's why a lawyer is invaluable during negotiations.
Experienced lawyers know these tactics and how to nullify or prevent them. When the insurance companies see you have an attorney to negotiate on your behalf, they will know their chances of bullying or tricking you are near zero. Your attorney will work to protect your rights and save you from dealing with the stress of the insurance company's tactics.
Proper Documentation and Filing Deadlines
Filing a car accident claim involves managing a substantial amount of paperwork. This involves adhering to strict deadlines, following complex rules, maintaining flawless clerical execution, and traveling back and forth to various locales. This process is unforgiving, so mistakes or missed deadlines that compromise your case are not prone to exception.
Your attorney will handle all of this for you. Their job is to ensure that all necessary documents, including medical records, bills, and witness statements, are properly organized and submitted within the required timeframes. They'll also ensure that all legal forms and paperwork are filled out accurately to avoid any potential delays or complications in the claims process.
Calculating Damages
Determining the true value of your damages can be challenging without legal expertise. Attorneys experienced in car accident claims can accurately calculate the full extent of your damages. By thoroughly assessing your damages, attorneys can build a strong case for the maximum compensation you are entitled to receive.
They take several factors into account, including:
Lost wages
Diminished earning capacity
Pain and suffering
The price of rehabilitative therapies
Car accident attorneys will also work with medical professionals and financial experts to propose the final amount you should be entitled to. This increases the likelihood that all damages you should be entitled to will be covered in the final settlement.
Litigation
It isn't unusual for an auto-related claim to require litigation. Liability being disputed or an insurance company refusing a fair settlement offer are normal affairs. This is where attorneys can represent you in court. They present a compelling case on your behalf and effectively argue that your claim has a right to be acknowledged before a judge and jury.
Throughout the litigation process, attorneys will handle all legal procedures, gather additional evidence if needed, and advocate for your best interests. Their goal is to increase the chances of a favorable outcome, and they achieve it by protecting your rights and staying focused on getting you compensated.
Let An Attorney Help You
When dealing with the aftermath of a car accident, securing the assistance of a car accident attorney gives you an unparalleled advantage. Qualified attorneys bring their expertise in personal injury law, the ability to investigate and gather evidence, negotiation skills, and knowledge of the claims process to increase your chances of success significantly.
Contact an experienced car accident attorney today for a free initial assessment of your case. Remember, many legal services are provided on a contingency basis, meaning if they don't win, you owe them anything. Let a knowledgeable and experienced personal injury lawyer be the key to your success.