(Pip) Coverage, what is it?
Personal injury protection is specifically designed for auto accident injuries. Most health insurance companies will not cover medical expenses associated with a car accident. PIP will cover you and anyone in your car at the time of the incident. Furthermore, it can cover you if you are a passenger in a vehicle other than your own. Personal injury protection covers your medical expenses. And, in some states, will cover much more. Such as, lost wages, funeral expenses.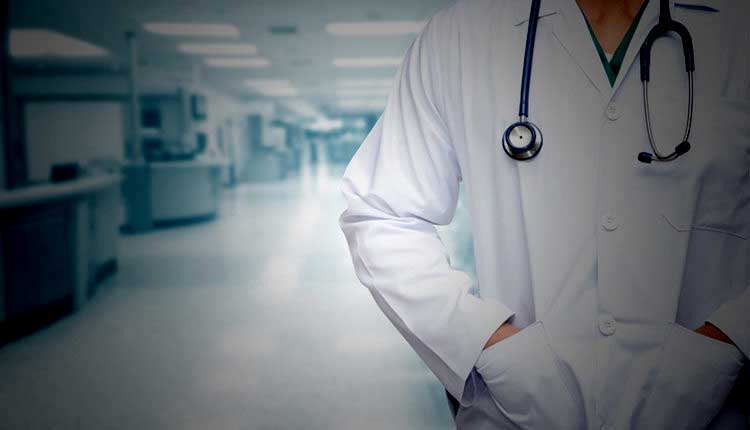 It may also cover you as a pedestrian or bicyclist if a car strikes you. PIP will also cover you if the accident was your fault. As well as any passengers in your car. Depending on where you live, you may be required to have personal injury protection or it may be optional. A pip doctor can help you no matter the circumstances of your accident.
Personal injury protection was designed for the right to sue. For example, if your medical expenses never exceed the medical benefit, you would not have a right to sue. A pip doctor can be easily found on our website. In a PIP state, your own insurance company is responsible for paying your medical expenses. Even if you were not at fault for the auto accident, your auto insurance still pays for medical care.
What does PIP cover
Personal Injury Protection coverage (Pip) and no fault is a form of insurance. This insurance is a supplement to what you have. It applies to your automotive policy. It was created to limit the right to sue. You are covered no matter who was at fault. It is often called no-fault. What Personal injury protection covers vary from state to state, but can include:
Medical Expenses
Emergency Rescue or ambulance
Income Loss
Accidental Death
Funeral expenses
Survivor benefits
Pain and suffering in some states
loss of "companionship"
Tort thresholds
What the heck does that mean you may ask yourself? Thresholds are in place to limit the right to sue, however when those thresholds get exceeded then you can file a lawsuit. Tort thresholds are either verbal or monetary; it all depends on where you live.
Monetary thresholds
You can file a lawsuit against the at fault driver only if your medical expenses exceed the amount that is the threshold.
Verbal thresholds
The state requires the individual to meet certain injury requirements. For example, permanent loss of function, injury, or death.
Variables that affect the thresholds may include driving under the influence of drugs or alcohol, distracted driving, etc.
Personal injury protection ( PiP) will not cover injuries caused by the following:
Mopeds
Farm Equipment
Recreational or off-road vehicles
Motorcycles (although personal injury protection might be available for motorcycles in some states, it also is very expensive)
It also will not cover intentional injuries caused by the insured, organized racing activities, or while in the commission of a felony.
Personal Injury Protection (Pip) will not cover services that your insurance company decides are not:
Reasonable
Necessary
Related to the accident
Incurred within 3 years of the car accident
What States require PIP
Only 12 states require personal injury protection. While on the other hand, there a few that give you the option of purchasing PIP. All but Michigan limit the PIP benefit.
Delaware-15,000 per person, 30,000 per accident, 5,000 funeral benefits
Florida-10,000
Hawaii-10,000
Kansas-4,500 medical, 10,000 care, lost wages, & rehabilitation, 2,000 funeral
Massachusetts-8,000
Michigan-see below 50,000, 250,000, 5000,000, unlimited (Medicaid users can opt out)
Minnesota-40,000-20,000 for medical expenses, & 20,000 for non medical
New Jersey-15,000 ( up to 250k for life altering injuries)
New York-50,000 ( 2,000 in death benefits )
North Dakota–30,000
Oregon-15,000
Utah-3,000
Med Pay required states
Maine-2,000 per person
Pennsylvania-5,000, also called medical benefit coverage
Optional States
Arkansas-$5,000
Kentucky-10,000
Maryland-2,500, can refuse coverage, but must be provided for passengers
South Dakota-No minimum coverage requirement
Texas-$2,500 per person
Virginia-$2,000 (up to $100/week for lost wages for up to 12 months)
Washington-$10,000 per accident
Washington D.C.-$50,000 per person (plus $12,000 per person for lost wages and $4,000 for funeral expenses)
Michigan no fault and PIP coverages
There are 5 levels of pip coverage in Michigan. Michigan drivers now have optional pip coverage amounts.
1-Opt out of Pip completely
If you have Medicare part A and B, you can opt out of Michigan's PIP coverage.
2-50,000 in Pip coverage
This is only available if you have Medicaid and if other household members have an auto insurance policy. Health insurance and Medicaid will cover automobile accident injuries.
3-250,000 with medical exclusion
For members of household who have health insurance policies that cover auto accident injuries as well as for the name of the insured.
4-250,000 in pip benefits
5-500,000 in Medical Pip benefits
6- Unlimited Pip coverage
The Basic No-Fault Policy You Must Buy Has Three Parts:
1. Personal Injury Protection (PIP)If you are hurt in an auto accident, this part of your no-fault policy will pay all of your medical costs. It will also pay up to 85% of the income you would have earned if you had not been hurt,for up to three years. However, the amount that you would be paid for lost income is limited and the limit is revised annually.
Effective 10/1/15, the maximum is $5,398 per month. If you are killed in an accident, your policy will pay your family up to $5,398 per month for 36 months, depending upon what they would have received from your earnings and benefits. In addition, you are entitled to "up to" $20 per day in replacement services. This is to pay for routine household services which injured persons are no longer able to provide for themselves or their families, such as housekeeping and yard work.
Property protection
2. Property Protection (PPI) No-fault will pay up to $1 million for damage your car does in Michigan to other people's property, such as buildings and fences. It will also pay for damage your car does to another person's properly parked vehicle. It does not pay for any other damage to cars.
3. Residual Liability Insurance – Bodily Injury and Property Damage The no-fault law protects insured persons from being sued as a result of an auto accident except in certain special situations. In general, you can only be sued:(a) if you cause an accident in Michigan in which someone is killed, seriously injured, or permanently disfigured;
(b) if you are involved in an accident in Michigan with a non-resident who is an occupant of a motor vehicle not registered in Michigan;
(c) if you are involved in an accident in another state; or
(d) for up to $1,000 if you are 50% or more at fault in an accident which causes damages to another person's car which are not covered by insurance.
Minimum coverage offers:
$20,000 for a person who is hurt or killed in an accident,
$40,000 for each accident if several people are hurt or killed.
Up to $10,000 for property damage in another state
These are minimal amounts. You may need more depending on your needs. You might want to discuss this with your agent.
Personal injury protection (Pip) What is the recommended No fault coverage
Personal injury protection (pip) is not required in all states. Make sure the state you reside in requires no fault before you purchase it. Pip is very important if you do not have any medical insurance. Your medical cost could be thousands of dollars if you are in a major accident. You will be liable for these cost. PiP was designed so you would not have to pay out-of-pocket expense. Expense for you or your passengers. If you have any form of medical insurance, purchase the minimal coverage and you should be ok. This is not in all cases, but most. If you have no health insurance, you should purchase the maximum no fault you can afford. This is one of those things you curse when you pay for it, but praise it when you need it.
How much does personal injury protection cost?
Personal injury protection and no fault cost about as much as health insurance in some states. As an average it can cost anywhere from 5 to 50 dollars extra a month. It won't be the most expensive coverage on your policy, but it is not the cheapest either. Some states have the highest insurance premiums in the country because they have to carry no fault insurance. Florida is one of these states, they pay an average of twice to three times the amount as say someone in South Carolina.
Personal Injury Protection Advice
You may want to consider the following when buying personal injury protection (Pip):
At least carry the minimal required personal injury protection required by the state for which you live.
Don't pay for coverage you don't need. Review you health and auto coverage's. If you have more than enough coverage for car accidents, then it might be wise to get the minimal personal injury protection coverage.
Do you travel with many passengers? such as car pools, picking up other children from schools or church. If you do any of these, you might want to consider getting more personal injury protection (Pip). Not only do you have to cover yourself, but you would be responsible for anyone in your car who was injured in a car accident. Pip will provide you with the extra security, but only within its limits.
How old are you? If you are middle-aged and well insured, you might just get the minimal personal injury protection required. If you are young and don't have health insurance or a limited amount, it might be wise to purchase the maximum personal injury protection that you can afford. You don't want to be young, starting a career and having medical expenses haunt you for years to come.
We have PIP doctors ready to help you
Every year thousands of people are injured in car accidents. Some of these people have no idea what to do or who to see. If you have been injured in a car accident, go see an accident doctor today!! Do not wait until it's too late. A pip doctor can help you with all the paperwork needed to file a personal injury protection claim. They can treat you and get you back to the way you where before the accident.
Talk to an pip doctor today. Do not jeopardize your future to an accident. A lawyer can answer all your questions about personal injury protection in your state. State laws vary, it would be wise to talk to a Personal injury lawyer who practices law in your state, ask your pip doctor for a recommendation