Whiplash is another word for what others call a neck strain. To be precise, whiplash is a minor injury that follows a car accident or a fender-bender. It usually takes place when your head is thrust backwards or forward with brute force.
This sudden thrusting action stretches or tears your neck's muscles or tendons. In common medical parlance, whiplash is the outcome of vehicle accidents because of sudden stops. On the other hand, sports injuries are also responsible for whiplash.
For instance, if you participate in any contact sport like soccer, you are prone to a neck strain. Whiplash gets its name because of the motion of the neck and head snapping forward and backward like a whip. If you have been involved in a car accident, it is imperative that you seek medical treatment instantaneously. So with these things in mind, let's take a glance at the various aspects of whiplash.
A Brief Overview of Whiplash
Whiplash refers to an injury involving the soft tissue in the neck. It emanates from forceful and rapid movement of the neck, imitating the motion of a whip. To be precise, whiplash takes place mostly during nasty car accidents.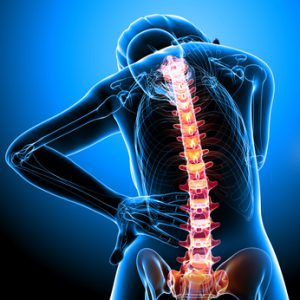 But as stated above, high-intensity contact sports, aircraft crashes, ATV accidents, can also cause whiplash. However, auto accidents is one of the main reasons behind this serious injury. Some of the common symptoms of whiplash are as follows:
Pain
Soreness in the neck
Frequently occurring headaches
Stiffness in the neck
After an auto accident, if you are experiencing a sore neck, it might be a symptom of whiplash. Note that timely treatment would help you recuperate from whiplash effectively. However, you have to follow a chiropractor-based treatment plan for a swift recovery.
Usually, in vehicle accidents, the sudden impact of the vehicle causes extreme soreness and pain in your neck. Furthermore, the direct strain on the head from sports activities can be the main reason behind whiplash. Intense movement of the neck can even lead to whiplash.
Interestingly, if your occupation encompasses the obdurate movement of the neck, you are susceptible to whiplash.
The Side-Effects associated with Whiplash
Well, injuries involving soft tissue usually take time to heal. On the other hand, the longer the treatment is put off, the more long-term impacts can happen. Here are some of the side effects associated with whiplash.
Difficulties with Sleeping
Note that chronic neck pain can make sleeping an unbearable challenge. If you tend to sleep with a sore neck, it can result in more stiffness.
Loss of Motion and Stiffness
If you leave a whiplash injury untreated, it may result in immobilization of your neck. And when there is a lack of motion, you would experience stiffness and improper muscle healing.
There is no denying the fact that neck pain can cause intense migraines and headaches. The pain can become serious enough to play spoilsport in your daily activities.
Untreated whiplash can be the sole reason behind persistent ringing and buzzing in the ears. It is a condition where people may face difficulties in focusing and sleeping.
Whiplash can tell me you incompetent in accomplishing daily activities. And when you are unable to accomplish your daily tasks, it may result in depression. Whiplash can cause long-term depression as the injury prohibits you from doing daily activities. Depression and anxiety emanating from whiplash may cause relationship issues.
Loss of Balance emanating from Whiplash
Always remember that your neck plays a crucial role in maintaining your overall balance. In case you don't know, the nerve signals from your body maintain equilibrium. The trauma from a whiplash injury may suppress these nerves, which causes loss of balance.
Moreover, the loss of balance is also known as cervicogenic dizziness. It is a common aftereffect associated with whiplash injuries. It is normal for people out there to think dizziness and concussion as the same.
So as you can see, seeking the advice of accident doctors is the ideal solution. With proper treatment, you would be able to know the extent of damage to the neck. Consulting specialized accident doctors would help you avail customized treatment.
The doctors would also be able to analyze which nerves have been severely damaged. The sooner you seek medical advice, and the better are your chances of recuperating from whiplash.
Concussion- A Serious Aftereffect of Whiplash
It is a commonly observed fact that your brain bounces against the skull in case of a whiplash injury. This sudden movement of the brain damages the cells, which gives rise to concussion. When you undergo a thorough checkup from an accident doctor, he/she will look for the symptoms of a concussion.
On the other hand, if you refrain from professional treatment, your concussion may worsen. Without treatment, you are at risk for complications related to a concussion that lasts for months.
Vertigo- One of the Most Dangerous Aftereffects of Whiplash Injury
There is no denying that Vertigo is one of the most dangerous aftereffects of a whiplash injury. Vertigo is a condition where a person feels like they are spinning or falling. There are many instances where they would also feel dizziness and faint.
In simple words, Vertigo is also known as an imbalance sensation. Vertigo is a common condition accompanying a majority of whiplash injuries. Note that neck injuries can cause misalignment in the cervical spine.
As a result, the patient may encounter non-vestibular dizziness. Whiplash injuries emanating from auto accidents can also result in complicated cervicogenic dizziness. If you were in an auto accident in the past and encountering similar symptoms, contact a specialized accident doctor now.
Misalignment of the Vertebrae
A whiplash injury often causes the uppermost vertebrae in the neck to move out of spinal alignment. This usually limits the individual's range of motion and affecting normal posture. Note that the C1 and the C2 vertebrae are usually the joints that connect the skull and the spine.
The sudden force from the whiplash causes misalignment between these two joints. Hence, the brain is unable to communicate with the central nervous system in such a scenario. Also, the C1 and C2 vertebrae are the most susceptible to whiplash motion injury.
Degenerative Disc Illness
If you were involved in an auto accident in the past, consult a chiropractor immediately. This is because untreated whiplash usually has long-term repercussions. It can cause degenerative disc illness, which can severely affect your overall mobility.
It refers to a condition when discs between the vertebrae break down. This condition can cause weakness and numbness in your body. Severe whiplash injuries may tear the fine muscles in your neck. It can also cause dislocation of the upper cervical spine.
The discs located between the vertebrae usually act as absorbers of shocks. They also help us to bend and flex the back. However, with degenerative disc illness, you lose mobility as well as flexibility.
So as you can see, never underestimate a whiplash injury. If you were in an auto accident, seek the advice of an accident doctor immediately.
Note that the main objective of whiplash treatment is to control existing pain and restore your mobility. With the right treatment plan, you would be able to bring your life back to normalcy.