Those who drive trucks for a living understand what a dangerous and challenging job it can be. Operating large trucks requires a lot of skill, and drivers are held to a higher level of responsibility when it comes to driving professionally. Many federal and state laws apply to these drivers, but they also need to practice a lot of common sense. All drivers should always remember to follow their truck driver safety tips. This can help lower the risk of a deadly accident.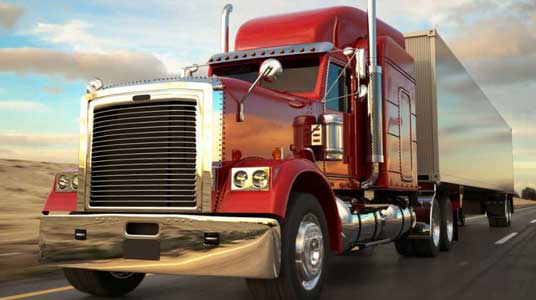 Here's a look at some of the most important truck driving safety tips that can help keep everyone safer out there on the roads.
Be a Defensive Driver
Truck drivers have to drive defensively at all times. They never know when a car will cut them off, drift into their lane, suddenly stop in front of them, etc. Many motorists don't understand what it takes to stop or move a large truck safely. They make sudden and erratic moves, putting everyone in danger.
Always Maintain a Safe Distance
Maintaining a safe distance is important, whether you are in a passenger auto or a large truck. However, truck drivers need to leave extra space because they cannot stop as quickly and efficiently as a small car.
Maintain Your Truck and Conduct Safety Checks
Truck drivers and the companies that own trucks must adhere to all regulations in place. One crucial requirement is that trucking companies and drivers do a full inspection before going out. There should be regular maintenance and safety checks. Drivers should ensure their load is within the legal weight limit, well-balanced, and completely secure.
Always Watch Your Blind Spots
Don't assume that other drivers know where your "No-Zones" are. These are the dangerous areas around trucks where crashes happen more often. It's not uncommon for passenger vehicles to hang alongside trucks right where their blind spots are. If you are driving a large truck, always check your blind spots clearly to make sure a vehicle is not right there before you change lanes or make a turn.
Adjust Your Speed for Conditions
Truck drivers must be extra cautious with road hazards and adverse weather conditions. Slow your speed down on wet or snowy and icy roads. Slowing down can help you maintain better control of the truck. You will also need to allow extra time for maneuvers, like signaling to make a lane change. If you start to see other truck drivers pulling off the road, that should be your cue to do the same.
Don't Drive Fatigued
Federal law prohibits truck drivers from driving over a certain number of hours at a time. If you are feeling fatigued or notice that you are starting to nod off, you need to immediately pull off the road. It doesn't matter whether you haven't reached your allotted hours of driving. Pulling over and getting some rest can help save your life as well as other motorists on the roads.
Don't Drive While Intoxicated
Drinking or taking drugs and driving is never a good idea. It's a far worse one when operating a large truck that could take out multiple vehicles and cause numerous injuries and/or fatalities. It doesn't matter whether you are under the legal limit or not, it's never a good idea to drink and drive.
Contact a Truck Accident Attorney
Even when you follow every trucking safety tip, you could find yourself in an accident. If you are injured in an accident due to someone else's negligence, you may have the legal right to recover damages. Truck accident claims are complicated, especially as insurance companies always want to shift blame to truck drivers. If you need assistance with an injury claim, it's time to contact a truck accident lawyer near you.