If you want to feel more at home while on vacation, you may prefer an Airbnb rental. This online marketplace for vacation rentals has become incredibly popular for travelers in recent years. It also has allowed property owners to enjoy an extra revenue stream.
You may prefer an Airbnb to a hotel room because it offers more space and perhaps has its own private pool that you won't have to share with other guests. It can be a great solution for those who are traveling with a large family or group of friends.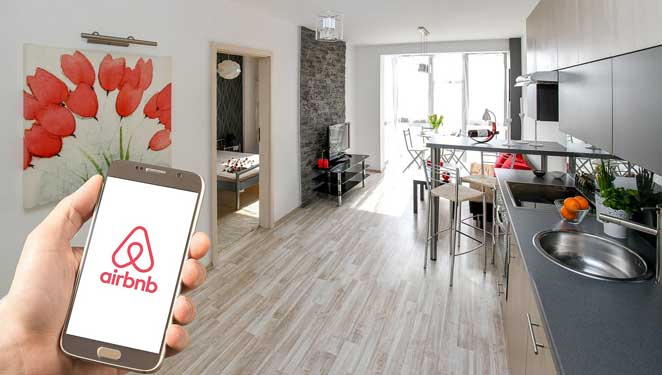 However, those who rent out these properties must be prepared for unfortunate events on the premises. As with any type of property, guests can potentially suffer injuries. It becomes a legal situation when the Airbnb property is not properly maintained and leads to guests getting hurt during their stay.
If you sustained injuries in an Airbnb rental due to hazardous conditions, it may be possible to hold the property owner liable for your medical expenses and other damages. A consultation with a personal injury attorney can help you determine if you have a valid legal claim in this situation.
What Types of Injuries Commonly Occur in Airbnb Property Rentals?
Injuries can happen anywhere you stay, but it may be more complicated in an Airbnb property. Often, the hosts of these properties neglect to properly maintain guest areas, which can lead to injuries that range from moderate to severe.
You may have suffered cuts from sharp, unfinished surfaces, slipped on a surface that shouldn't have been wet and broken your arm, or even inhaled dangerous toxins that caused you to fall ill.
The dangers of Airbnb rentals are due to them not being licensed or regulated, which can present problems like fires, pests, and illnesses. They don't have to abide by the same standards as hotels. The hazards at Airbnb properties could include:
Getting hit by falling debris, such as roof materials or tree limbs that haven't been maintained
Slipping, tripping, or falling in stairwells that have uneven steps, cracks, or broken railings
Deck collapses from negligent construction
Defective playground equipment
Elevator or escalator malfunction
Break-ins and assaults from lack of proper locks or security
Missing pavement, cracks in driveways, and parking lot hazards
Not every injury that occurs at an Airbnb property will be the host's fault. The owner of the property is responsible for ensuring that it is maintained. If any hazard is found on the property, the owner must resolve it or provide proper warning to prevent injury.
If the owner fails to do so, then they as well as Airbnb itself may be liable for your injuries.
What to Know About Premises Liability Laws and Airbnb Rentals
Premises liability is a part of personal injury law and is based on the duty that property owners have to their guests. As a property owner with a lawful visitor on the premises, all hazards that may cause injury must be removed.
Airbnb considers guests as "invitees," which permits this type of legal protection. Failing to uphold that duty of care is a breach, and if that breach of duty causes injury and damages, then the owner of the Airbnb property may be responsible.
What Are the Biggest Safety Concerns at Airbnb Rentals?
As mentioned, Airbnb is different from hotels in the sense that the hosts of these rental properties do not have any mandated safety checks. This means that a property may or may not be safe for guests.
Airbnb rentals may not always be equipped with safety equipment like hotels. In every hotel room, you will find smoke and carbon monoxide detectors. This isn't the case in every Airbnb property for rent. There may be missing or expired fire extinguishers or first aid kits as well. Lack of instructions for equipment on the premises such as exercise machines or hot tubs can be problematic, especially when there are no warnings about any potential hazards or dangers for guests.
If you were injured in an Airbnb rental, you may contact the company directly. However, they may deny liability in the situation. You could then contact the homeowner to seek compensation for your injuries. Their homeowner's insurance policy may cover these expenses, but some policies may not cover injuries if the property is being used for rentals.
These factors make trying to obtain financial recovery for your injuries difficult. This is why many Airbnb injury victims often consult a personal injury attorney to learn more about their legal rights.
What to Do If You Are Injured During Your Stay in an Airbnb Rental
It's never a good thing when you're enjoying a vacation and someone you're with gets hurt or you wind up injured yourself. While everything may seem chaotic, the first thing you need to do is seek immediate medical care. Safety must be a top priority. Whether you go to the emergency room or an urgent care facility, you must take care of the injury at once.
Make sure that you keep all the paperwork from your medical visits and follow what the doctors advise for your recovery. Keep documentation of this. You'll need it if you file a claim through Airbnb or the property owner's homeowners insurance.
It's also important to take photos and videos of the hazard that caused your injury. This will ensure you have evidence of the danger on the premises before they are repaired. You should also take pictures of your injuries before you go to the hospital and after.Hopefully, Airbnb and the property owner will make things right. However, they may try to blame you for your injuries or claim that you were the one to create the hazard. You can visit accidentlawfirm.com to learn more about your options if you sustain injuries in an Airbnb rental.