Car accidents can result in more than just physical injuries. The psychological impact of such traumatic events should not be overlooked. In this article, we will explore how traumatic injuries from car accidents can affect mental health. It is essential to recognize and address these psychological aspects to ensure a comprehensive recovery. Additionally, seeking legal guidance from a car accident lawyer can provide support during this challenging time.
Understanding Traumatic Injuries from Car Accidents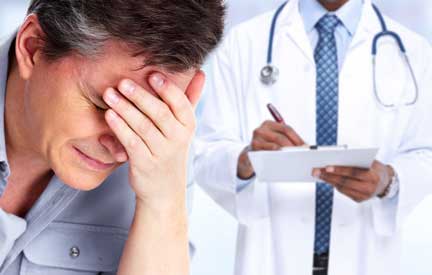 Car accidents can lead to a variety of traumatic injuries, ranging from whiplash to fractures and head injuries. The immediate emotional impact of the accident, such as shock, fear, and anxiety, is not uncommon. It is crucial to acknowledge the physical and mental toll that car accident injuries can have on individuals and their overall well-being.
The Psychological Toll of Car Accident Injuries
Car accident injuries can have a profound psychological impact on survivors. Many individuals may experience symptoms of post-traumatic stress disorder (PTSD), including flashbacks, nightmares, and hypervigilance. Others may develop depression, anxiety disorders, or other mental health challenges resulting from the traumatic event. These psychological effects can be long-lasting and require proper attention and care.
Coping with the Mental Health Impact
Coping with the psychological aftermath of a car accident can be challenging. Individuals may struggle with self-esteem, body image, and confidence due to physical changes or disabilities resulting from the accident. Social isolation, fear of driving, or avoidance behaviors are common reactions as well. It is crucial for survivors to seek support from loved ones, mental health professionals, and support groups to navigate through these difficulties.
Seeking Mental Health Support and Legal Guidance
Addressing the mental health impact of car accident injuries requires professional intervention. Mental health support can be beneficial in addressing emotional trauma. This type of intervention can help individuals process their experiences, manage symptoms, and regain a sense of control over their lives.
In addition to mental health support, consulting a car accident lawyer is vital for individuals dealing with the aftermath of a car accident. A car accident lawyer can provide legal guidance, navigate complex insurance claims, and help pursue compensation for medical expenses, lost wages, and other damages. By securing legal support, individuals can alleviate stress and focus on their recovery without the added burden of legal complexities.
Overcoming Psychological Challenges and Moving Forward
Recovering from the psychological impact of a car accident injury is a journey that requires resilience and perseverance. Here are some strategies to help individuals overcome challenges and move forward:
Establish a support system: Surround yourself with a strong support network of family, friends, and support groups who can provide understanding, empathy, and encouragement during the healing process.
Practice self-care: Prioritize self-care activities that promote mental well-being, such as engaging in hobbies, practicing relaxation techniques, and taking time for activities that bring joy and relaxation.
Gradual exposure and desensitization: If the accident has led to driving anxiety or fear, work with a mental health professional to develop a gradual exposure plan to help regain confidence on the road. This may involve starting with short drives in low-stress environments and gradually increasing exposure to more challenging driving situations.
Seek professional guidance: Mental health professionals specializing in trauma can provide valuable guidance and therapeutic interventions tailored to address specific challenges associated with car accident injuries. Techniques such as trauma-focused therapies can help process and resolve traumatic memories.
Focus on the present and future: While it's essential to acknowledge and process the emotions associated with the car accident, it's equally important to focus on the present and future. Setting realistic goals, engaging in positive activities, and cultivating a positive mindset can help foster resilience and promote a sense of hope and progress.
Traumatic injuries from car accidents have far-reaching consequences beyond physical damage. The psychological impact can be significant, affecting the mental well-being of survivors. It is crucial to understand and address these effects to ensure a comprehensive recovery. Seeking mental health support from professionals experienced in trauma-related issues is essential.
Additionally, consulting a car accident lawyer can provide legal guidance and assistance throughout the recovery process. By addressing both the physical and mental aspects of car accident injuries, individuals can work towards rebuilding their lives and finding healing and resilience.
Jennifer Bell is a wellness coach, car crash survivor, and writer for car accident attorneys in the Philadelphia area.