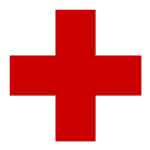 Med pay guide when you have been injured in an accident. These are things you should know about Med Pay or medical payments. It can pay all or some of you medical bills related to your injury after a car accident. The reason we say it will pay for all or some, you get to choose the limit . You could have $1,000.00 worth of coverage or a $100,000.00.
What is Med Pay or Medical payments?
It is similar to health insurance. You purchase it through your auto insurance provider. In the event you or any passenger in your vehicle is injured in a car accident, it will cover your medical bills. It generally is not a type of coverage that is automatically included in your auto policy; you usually have to ask for it.
What will med pay cover?
It will cover all related injuries from a car accident for which you were the driver or passenger on a covered policy. It can reimburse you for reasonable and necessary medical treatment as a direct result of your car accident.
what it will not cover
anything relating to property damage issues. It will not cover pre-existing conditions, or unnecessary medical care.
What if I'm found at-fault for the car accident?
Covers you or a passenger in your car not matter who is at-fault for the auto accident. As long as you have med pay on your policy, you can recover the benefits paid out under your policy.
How can I find out if I have the coverage?
A quick phone call to your insurance agent will reveal if you have med pay. You may also check your insurance declaration page under your auto policy to see if you have med pay. Your insurance declaration page will also list the dollar amount of med pay
Will it cover me for an injury in someone else's car?
The owner of the other car may or may not have med pay; you will have to check with them to see if med pay is available on their policy. It is possible that you could use your own med pay if you were in someone else's car at the time of the accident. This would depend on your policy.
Can my doctor file?
Doctors can file for the med pay. This makes it easier for you to receive proper treatment and not have to worry about the medical bills. Most doctors do not want to do third party billing, and accident doctor on our website will file all the necessary paperwork for you.
Should I let my Attorney file for Med Pay?
That would depend on several factors. Some attorneys file for it and hold it in escrow until your case settlers. Some attorneys also charge extra fees, where a doctor usually does not. If you are having issues filing for med pay or the insurance company is denying the medical claim, you might need to consult an attorney . Make sure you find out if the attorney will charge extra fees for filing for it.
Can I file a med pay claim?
You can file a claim yourself. Contact your insurance carrier and file the claim., and fill out paperwork listing your medical providers. All of the paperwork associated with filing a claim may be done by your treating doctor.
Will my insurance rates go up?
If you were not at-fault for the auto accident, your rates should not go up, however if you were at-fault, you rates could increase. Your rates might increase, but it would not be from filing a Med Pay claim.
Will filing a med pay claim reduce my personal injury settlement?
Filing a claim will not reduce your settlement. The at-fault party's insurance carrier is responsible for your medical bills, no matter how they were paid.
If you have med pay and have been injured in an auto accident, use the benefit, that's why they are there. I have seen many people who did not want to file a claim with their insurance company because they felt the at-fault party's insurance company should pay for their medical bills or they did not want their insurance rates to go up.
The at-fault insurance company will pay in the end. The at-fault party is not going to pay medical bills as you go, this is what it is for. If you have been in an accident and have questions concerning med pay, contact an accident doctor in your area that can answer those questions. If we do not have one listed in your area, contact us immediately