When you are dealing with an orthopedic issue that becomes problematic for you, it can be difficult to know what type of disorder you have and how it should be treated. Internet research and online opinions can be misleading and stressful. The first step to getting a problem diagnosed is by speaking to a certified orthopedic doctor who can give you an appropriate answer.
An orthopedic doctor takes into consideration all aspects of your current condition, your medical history, and your body's constitution. Because of their years of experience, you can receive an accurate diagnosis from a doctor who specializes in musculoskeletal disorders. To find out more about how orthopedic problems are diagnosed, you can read more by clicking here.
Initial Consultation
When you first meet with your physician, they will review your case by asking specific questions about how and when you first started experiencing your medical condition. They will check for any pain by palpating the area and will also perform a few physical exams. Your doctor will be checking for traumatic bone fractures, dislocated joints, and other forms of joint damage. They may also be trying to understand your issue, whether it's arthritis, an acute injury, congenital disorder, a disease, or infection.
Medical History
In addition to performing a physical exam, your doctor will need to know your medical history to create the best intervention strategy. The type of treatments you received in the past, the current medication you're on, any healthcare regimes you're receiving now, and specific events in the past that may have caused your current condition will be an important part of your doctor's investigation. You'll have to release your medical records to your doctor to help them formulate a plan of action.
Medical Tests
You'll have to undergo different medical tests to help your doctor understand and diagnose your medical condition. Here are some of the most common orthopedic exams you may experience:
Bone Densitometry
This type of x-ray is unique because it measures bone loss. The measurement of bone mineral density can clue your doctor to the current health of your bones.
Discography
This imaging test works best for the evaluation of any spinal cord diseases or disorders. It helps your doctor identify any abnormalities with your spinal discs. It can uncover the type of back pain you're experiencing.
Skeletal Scintigraphy
Another form of scan is skeletal scintigraphy, which is used in nuclear medicine. Using a trace amount of radioactive material, the scan allows your doctor to diagnose different bone diseases. They can discover fractures, bone cancer, and infection based on your bone scan.
Electromyography
This medical evaluation records the electrical activity of your muscle tissue. It creates a visual display with the help of electrodes inserted into the muscle or attached to the skin. Some electromyographies use audible signals. A neurological problem can be determined by the analysis of an EMG test.
Myelography
Radiologists use this imaging test with a contrast dye and an imaging machine. It may be performed with either an x-ray or a computed tomography. This allows your doctor to uncover issues within the spinal cord, spinal canal, spinal tissues, and any nerve roots.
Medical Scans
In addition to medical exams, your doctor will also use different types of scanning techniques to reveal how your injury occurred.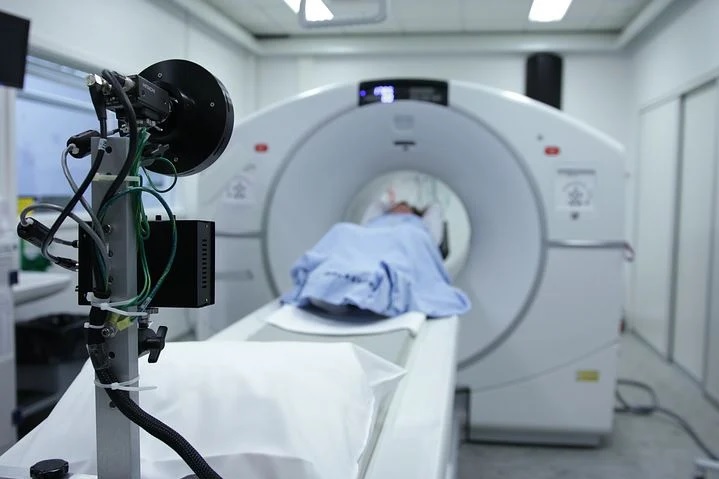 MRI
Magnetic resonance imaging (MRI) is great at detecting brain disorders and can show tumors, infections, inflammation, and injuries. MRIs can help your doctor uncover why you may be experiencing seizures, headaches, swelling, bleeding, or other issues.
X-Ray
X-rays are the traditional way of discovering what's happening to your bones. They're mostly useful for the analysis of broken bones, fractures, and other issues because they don't detect soft tissues and internal organs as well.

Computed Tomography
This is a non-invasive medical examination that applies the use of x-ray equipment to create cross-sectional images of the body. It can help your doctor see internal bleeding, tumors, fluid and tissue biopsy, and internal injuries.
Ultrasound
This machine creates sound waves to display a picture, or sonogram, of the bodily structures. It doesn't use any radiation and can show tissues, organs, and other items inside the body.
Intervention Strategy
After your doctor employs multiple methods to diagnose your problem, they can get a full picture of the type of disorder that you have. They may consult with other team members within their interdisciplinary clinic and refer to previous case studies to develop the best approach for your medical condition. With a treatment plan in mind, your doctor will then meet with you to review your diagnosis and the type of approaches you may want to consider. Here are some examples:
Non-surgical Methods
Your doctor may recommend you change your diet, increase your physical activity, take temporary bed rest, refrain from certain activities, or do stretches to help fix your injury.

If these methods don't work, your doctor may refer you to a physical therapist, chiropractor, massage therapist, or other specialists who can help your medical issue remedy itself.
They may also prescribe you medication to help with pain and swelling until the issue goes away.
Surgery
If surgery is required, your doctor will first help you understand your options and explain why it is necessary. You may choose minimally invasive surgery to help the issue get remedied in a quicker and more streamlined procedure that allows you to recover faster. If you get more traditional open surgery, your doctor will prepare you before your surgery, be part of the surgical team, and help you through the recovery process post-surgery.
Learn More about Your Diagnosis
Make sure you speak to an orthopedic doctor, so you get a better understanding of the type of medical condition that you have. With more knowledge and information, you can make the best decision with your doctor's recommendations.