Auto Accident Doctor in Memphis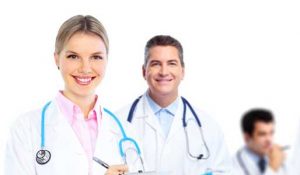 NorthStar Medical Group
We serve Memphis, Arlington, Germantown, Cordova, Bartlett, Lakeland, Millington.
After you have been involved in auto accident, you may need more than just chiropractic care. Our doctors treat auto injuries and can bill third party. We take attorney liens and medical liens as well. We offer pain management, physical therapy, and Medical doctor services. Car accidents in some cases can lead to Long term injuries. These injuries if not addressed early, may be permanent.The pain associated with these injuries can be treated by our doctors.
Doctors
Ashley Pennington
Octavian Sharp
Anuj " Andy" Jain
Adam Burch
Services
Attorney Referral If Necessary
Auto Accident Rehabilitation
Back Safety Programs
Car accident injury care
Chronic Pain Management
Claims Assistance
Cold and Heat Therapy
Direct 3rd Party Billing Services
epidural
Free Consultation
Injury Rehab
Medical Management
Muscle Conditioning
Muscle Stimulation
nerve blocks
pain management
Percussion Therapy
physical therapy evaluations and treatments
Special Diagnostic Testing
Slip and Fall Injuries
Sports Injury Treatment
trigger point injections
Work Hardening
Workmans comp treatment
Conditions
Ankle Pain
Auto Accident treatment
Back Pain
Carpal Tunnel Syndrome
Chronic Fatigue Syndrome
Disc Degeneration
Fibromyalgia
Frozen Shoulder
Herniated Disc
Hip pain
Joint pain
Knee Pain
Migraine headaches
Muscle weakness
Neck Pain
Osteo arthritis
Post-Operative Rehabilitation
Postural Abnormalities
Pro-Active treatment
Pulled Hamstrings
Radiating pain
Scoliosis
Shoulder pain
Sinus headaches
Sinus Problems
Slip and Fall Accident treatment
Sports injuries
Sports Performance Enhancement
Sprain/Strains of muscles
Tendonitis
Tennis Elbow
Tension headaches
Tingling Sensation
Treatment options for Rheumatoid arthritis
Wellness Care
Whiplash
Work Injury treatment
Wrist Pain