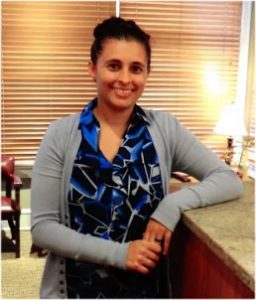 Dr. Arnold has been treating car accident injuries in the Asheville, NC area for over 5 years. She was introduced to Chiropractic care by a car accident chiropractor. She understands the mechanics of an injury after a car wreck and looks forward to helping you make a full recovery.

Essential Family Chiropractic
346 Merrimon Avenue
Asheville, NC 28801
(828) 253-9856
Hours
Monday 8:00 am – 5:30 pm
Tuesday 8:00 am – 5:30 pm
Wednesday 8:00 am – 5:30 pm
Thursday 8:00 am – 5:30 pm
Friday 8:00 am – 12:00 pm
Saturday– Closed
Sunday– Closed
Injuries you may sustain after a car accident in Asheville
Neck pain
Back pain
Whiplash
Headaches
All of these injuries can be treated with Chiropractic care. Your health and recovery is our primary goal after an auto accident. Please call us today if you have been hurt in a Asheville car accident.
Personal injury billing
We can bill in a variety of ways. Just come into our office and we can explain the process. Billing for auto accident can be tricky in some instances.
Med pay or medical payments
PIP
Attorneys lien
Medical lien