Car wreck doctors & Auto Injury physicians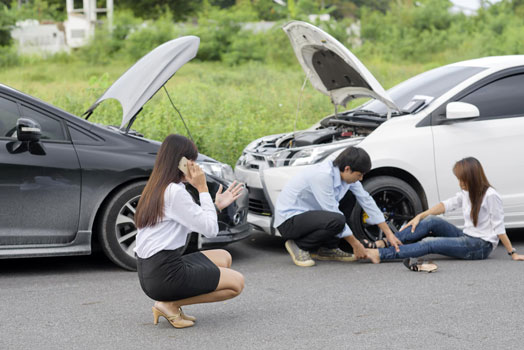 A Phoenix accident doctor can help you after your car wreck injury. See your local Phoenix Accident Doctor first, after you are injured in a car wreck. Time is not on your side following an Phoenix accident. the personal injury Statute is 24 months.
Phoenix Injury Care Centers
Multiple locations in Phoenix to serve you
480-351-4922
This statute means you only have 24 months to file a personal injury claim with the auto insurance company. However, waiting to see a doctor because of this is a horrible mistake. 2 years may seem long, but in personal injury, it is not. If you wait to see a phoenix accident doctor, you could have jeopardized your personal injury case.
You may be entitled to FREE Medical Care
Attorneys liens are the primary way a doctor will get paid after your phoenix auto crash. The at fault auto insurance company is ultimately responsible for paying your medical care. Sometimes though, they don't want to pay or you can find a doctor that will take auto insurance. There Is no such thing as free medical care, someone has to pay for it. And in your case, it's the at fault party insurance company. But, you have to make them do it. So you may need an attorney to help you recovery your expenses. The phoenix accident doctor will work on a attorney's lien until your attorney resolved you case.
Can i just see my primary care physician?
You doctor or pcp in most cases wont see you because your injuries resulting from a car accident. If they do, they will make you pay money upfront for there services. This does absolutely nothing for you. However, when you see our phoenix accident doctors, you can get the medical care and not have to worry about how the bill is paid. Our Car accident doctors in Phoenix work on liens. And that means you can see the doctor and the bill is taken care of when your case settles.
Gap in treatment
Auto insurance adjusters may look at gaps in medical care like you were not even hurt. Or, not hurt bad enough to see a phoenix accident doctor. Lawyers look this as well. When they see gaps, they think the same exact thing. Gaps in treatment do nothing but hurt your chances of a medical claim.
Documentation is critical to a case
What this means is, when you are hurt, you don't go see a doctor or, you see the wrong one. A doctor who treats auto injuries knows how to help your attorney with documentation. If a medical claim is to be filed, you need some sort of evidence to back up the claim. This comes in the form of documentation. A phoenix auto injury doctor knows how to provide this critical documentation for your claim.
Car accident injury doctor in Phoenix, AZ
Metropolitan Phoenix
Apache Junction
Avondale
Buckeye
Carefree
Casa Grande
Cave Creek
Chandler
Coolidge
El Mirage
Florence
Fountain Hills
Gila Bend
Gilbert
Glendale
Goodyear
Guadalupe
Kearny
Litchfield Park
Maricopa
Mesa
Paradise Valley
Peoria
Queen Creek
Scottsdale
Sun City
Superior
Surprise
Tempe
Tolleson
Youngtown
Auto Doctors in Zip Codes: 85003, 85004, 85006, 85007, 85008, 85009, 85012, 85013, 85014, 85015, 85017, 85019, 85020, 85021, 85022, 85023, 85024, 85027, 85029, 85032, 85034, 85035, 85040, 85041, 85042, 85043, 85045, 85048, 85050, 85051, 85053, 85054, 85083, 85251, 85254, 85255, 85282.