Call today to speak to a Staff Member or request a FREE car accident doctor consultation.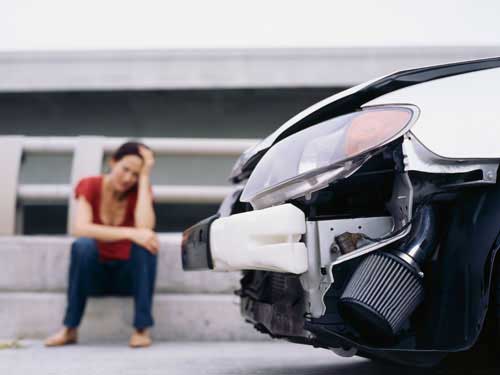 Accident Doctor Group
Were you involved in a Pompano Beach Florida Car Accident? Walk In appointments available. We have car accident doctors and pip doctors on staff ready to help you after your car, truck, bike, motorcycle, or tractor trailer accident.
Accident doctors of Pompano Beach
E McNab Rd
Pompano Beach FL 33060
954-280-2383
Nearly everyone will experience a Car Accident in one's life. However, more than likely you will. One minute you are casually listening to the radio while stopped at a red light, and the next minute you are hit from behind by a commercial truck. You are hurt and dizzy, not to mention that you have a child waiting to get picked up! Life can get very chaotic after a car accident. However, it is very important to focus, after the accident. You need to get all the information you can from the scene of the accident.
After years of treating Auto Accident Injuries, the easiest advice we can give is to use your cell phone to take pictures of EVERYTHING! Take pictures of the license plates, how the cars were positioned, eye witnesses, everyone involved, injuries, and even the kind police officers. This is where we can learn from the youth. Get that camera phone out and maybe even try a few selfies.
Seek immediate medical care after your Pompano Beach Car Accident. You can worry about the getting an Attorney later. Your Attorney can wait but your Injuries will only get worse with time. If left untreated, even minor whiplash can lead to chronic pain and suffering.
Common Injuries after a Car Wreck
With years of experience, we have seen almost everything. However, no accident is the same and everyone responds differently to treatment. Many of the common Injuries include sprains and/or strains of the muscles and ligaments surrounding the spine. These injuries can lead to pain or stiffness in the neck, back, shoulders, and even the arms and legs.
If left untreated, spinal injuries generally get worse over time. Oftentimes, patients will attempt to control the pain with medication. Of course, this may work for a time but masking the pain does not heal the underlying injury. Pain in generally the sign of a deeper issue.
Gaps in Treatment after an Auto Accident
In addition to delayed medical treatment, gaps in treatment can be equally detrimental. Not only will gaps jeopardize your treatment, but it sends a signal to the insurance company that you are not seriously hurt. Your injury claim depends on the insurance company understanding the seriousness of your Auto Injuries. You are the only one that can take responsibility for your treatment.
Pain Management for Auto Accident Injuries
The best way to treat your pain after a Car Wreck is to get professional care from a licensed Accident Doctor. Our Doctors will diagnose your injuries on your very first visit to determine the best course of action. This diagnosis will include the immediate treatment of your pain.
After your initial Exam and Consultation, your Accident Doctor will make recommendations which include pain management. If needed, your Physician may also recommend specialized treatment such as X-Rays, MRI, CT Scan or other imaging.
An experienced Accident Doctor will have professional networks of Specialty physicians. Specialty Doctors include Neurologists, ENT Doctors, Pain Management and Orthopedic Surgeons. However, you generally will need a referral from a Physician to be treated by a Specialty Doctor.
Our Pompano Beach Accident Doctors have years of experience. Don't become a victim of your Car Wreck Injuries. Come in today.
Expert Pompano Beach Auto Accident Doctors
Not all Accident Doctors are the same. In fact, you will find that most, if not all, Primary Care Doctors will not even see personal injury cases. However, we do recommend that you try and see your PC. Your PC knows your medical history better than most, and may have advice that could be helpful. For example, your Family Doctor may know about chronic issues or past treatments that were successful.
Expert Accident Doctors also understand the importance of documentation. When it comes to Auto Accidents, documentation is key for a successful Medical Claim. An experienced Accident Doctor will document all of your injuries and treatments. Additionally, your Physician will work directly with your Attorney.
Experienced Auto Accident Doctors will provide expert witness if your Claim goes to court. Expert testimony from a qualified Accident Doctor can make the difference in a successful Claim. Your Doctor can also provide papers for your employer if you require time off work from your Collision Injuries.
What if I don't have a Personal Injury Attorney?
You do not need an Attorney to get treatment after an Automobile Accident. In fact, we generally recommend that you see an Accident Doctor first. Your Accident Doctor will understand the seriousness of your injuries and can make recommendation for the right Law Firm. We work with a Network of Attorneys. We can help you find the right one for your Case.
In addition, you do not need an Attorney to take advantage of your PIP benefits. Florida is a NO Fault or PIP state, which means that you can get immediate treatment after a Car Wreck. With PIP, any payments for medical treatment go directly to the Doctor. Oftentimes, Auto Injuries are not sufficient to justify an Attorney and will just waste time and money.
---
---
Call our accident doctors in today
Our Pompano Beach Accident Doctors are near you, in your area. No Injury is too serious. We take Slip and fall, Truck and Trailer, Commercial Bus, Motorcycle, and car crashes.
Accident doctors of Pompano Beach
PIP and Auto Insurance
540 E McNab Rd, Suite A
Pompano Beach FL 33060
954-280-2383
Call today to speak to a Staff Member or request a FREE doctor consultation.