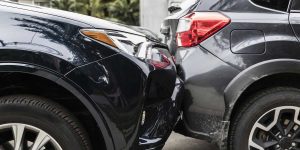 Orlando Accident Doctors
Car accident doctors helping your recovery from your car wreck injuries. Our accident doctors in Orlando have been treating Personal injury for over 20 years. We can treat you and anyone in your vehicle at the time of the accident, no matter who was at-fault.
Orlando Accident Doctor
We have multiple locations in Orlando
Please call us for a FREE CONSULTATION- 407-845-9112
Orlando Accident Doctors are set up to take personal injury cases resulting from truck or car crashes. Most PCP or family physicians won't do this or can't do this. We can treat you and bill the auto insurance company for your medical bills under pip or no-fault insurance. We can treat you and anyone in your car at the time of your Orlando car wreck.
14 days
You have 14 days to see a doctor after a car accident in FL. Therefore, seeing a good pip or no-fault doctor becomes critical. It's critical because if you don't see an Orlando auto injury doctor, you may be paying the medical bills.
It is your right to receive proper medical care after a Car Accident. Florida is a no-fault pip state. This means you and your passengers can receive medical treatment for your injuries at no cost to you. And it does not matter if you were at fault or not. An Orlando accident doctor can provide the necessary treatment quickly and effectively.
Florida PIP
As per the Florida PIP laws, you can benefit from free medical treatment only within 14 days of the date of the incident. The auto insurance company will not be liable to pay for any expenses in the event of a delay in contacting an Orlando accident doctor. So, if you take longer than 2 weeks to get treatment from a medical provider, you might have to pay the entire medical bill from your pocket. Do not delay your medical care, if you are hurt see our Orlando Accident Doctors today!
We have a thorough database of car accident doctors in Orlando to provide you with the necessary medical care after a car crash. This database is comprised of accident doctors who know how to handle personal injuries. They also help you deal with the trauma associated with it, so that your body can heal in a timely manner.
Contact the right Orlando accident doctor within 14 days. You can expect only a professional physician in Orlando to help you with the proper documentation that will aid you in getting the cost of your medical expenses after the accident. Furthermore, if you need a personal injury attorney, feel free to ask your accident doctor in Orlando for a recommendation.
Under certain circumstances, all the medical attention that you receive from our accident doctors in Orlando may be completely free of charge. It is important to seek a no fault physician within 14 days of the car accident.
Billing for your personal injury
Your Orlando accident doctor will handle all the billing and paperwork for you. All you need to do is go to the medical office. We will handle everything else. If, by chance, you don't have no-fault or pip, we will find other means to treat you. However, sometimes you must get an attorney involved, then we would treat under an attorney's lien.
Pip or No fault
No-fault or pip covers you and anyone in your car at the time of the crash. It does not matter who was at-fault for the crash. You and your passengers can come into our office and receive treatment.
Attorney's Lien
In some cases, for which there is no pip, or the no fault benefit is exhausted, we would treat under an attorney lien. This is nothing you would have to worry about. This is between the attorney and your Orlando accident doctor you are treating with.
Med-Pay
Med Pay is like PIP. However, it is not mandatory. Most Florida residents don't have med pay; they have pip. However, if you have moved to Florida to continue medical care, you may have med pay and your Orlando accident doctor would bill the med pay. Med Pay would cover you and any of your passengers, no matter who was at fault, for the amount of med pay you pay for.
Types of accidents our doctors treat
Tractor Trailer
Automobile
Motorcycle
Slip and fall
Boating injuries
ATV
Workers Compensation
No Fault-PIP
Orlando Accident Doctor Group Locations
109 Terra Mango Loop
Orlando, FL 32835
207 W Cypress St
Kissimmee FL 34741
1954 W SR 426 #1112
Oviedo, FL 32765
56 West Oak Street
Kissimmee 34741
6479 S Chickasaw Trail
Orlando, FL 32829
5336 S John Young Pkwy
Orlando, FL 32839
775 N Semoran Blvd., Suite A
Orlando, FL 32807
6388 Silver Star Rd, Suite 1-A
Orlando, FL 32818

Traumatic brain injuries (TBIs) can have significant and long-lasting effects on an …
When you are injured in an accident, you may want to file a claim against whoever is responsible for …
Key features of PIP insurance include: No-Fault Coverage PIP is often associated with …
What should you do after your car crash?
Call-911
If anyone has serious injuries or is unresponsive, Call 911. If you can help or have the proper training, help injured people who are in immediate danger. Make sure everyone is clear of traffic if they are non-responsive.
Call the police!
Call the police immediately. Some people have made the mistake of not calling the police after a car crash. This will hurt you in the long run. Always call the police so they can come out and write up an accident report. This document may be the single most important piece of evidence in your personal injury case.
Call our Orlando Accident Doctors ASAP
As soon as you are done at the scene, give us a call so that we may begin helping your recovery from your injuries. Our Orlando accident doctors have been treating personal injury for a very long time, we will document your medical care, just in case you may need an attorney to help you.
See an Orlando No fault Doctor!
Make sure to see No Fault doctors after your Orlando car crash. You only have 14 days before pip will not pay for your medical care.
Benefits of the right Treatment and the right Attorney
After suffering through a major accident, a person is eligible not only for the complete reimbursement of medical expenses but also a settlement. The doctor can help you prove your case for the accident so the attorney can get you the settlement you deserve. However, a efficient partnership with a no fault doctor and personal injury lawyer can help you receive the maximum settlement.
You should rely only on the best car accident doctor in Orlando to ensure that you receive the best medical and financial care after your auto accident.
Minor injuries
If you have a minor injury, make sure you do speak with a doctor. Your goal should be to get a doctor who can offer quality treatment so you can experience relief from your injuries, large or small. If you are looking for the best Orlando clinic to get treatment, we suggest that you give us a call at Accident Doctor. Our doctors can offer quality treatment and diagnosis.
Upon your appointment, our doctors will run a complete set of tests to find out what type of injuries you've received from the accident. In some cases, you may have a hidden injury, such as an internal injury, which may require immediate treatment. Seeking medical care quickly will assist the doctors to provide proper treatment, getting you back on your feet again quickly, and with the knowledge that you have been treated thoroughly.
Making Smart Decisions by seeing the right Doctors in Orlando for car accidents
If you want to make the best decision, make sure you have all the documents relating to your accident with you when you come to see our Orlando Accident Doctors.
For instance:
Insurance cards
Claims adjusters name and number (don't worry if you don't know this)
ID or identification
Accident report-not mandatory but helps.
Attorneys name and address-Don't worry if you don't have one
Most people have auto insurance policies. If something happens to them, they can use this insurance to get the best medical treatment. At Accident Doctor in Orlando, we can offer high quality medical treatment to both insured and uninsured persons. Proving your injuries is a must if you want to recover compensation for medical treatment.
Make sure your Accident Doctor is qualified!
Before you see a doctor, make sure you look at his skills and qualifications to ensure he is the best car accident doctor to handle your case. Here, at Accident Doctor, our experienced car wreck doctors, can give all the assistance you need to get better and file a case. Whether you have a minor injury or a serious one, ignoring it is not a good idea it all. Saving a few dollars now can cost you thousands of dollars later. Therefore, getting treatment in a timely fashion is a must if you want to recover fast. So, make sure you don't ignore your injuries. After all, nothing is more precious than your health.
Making the Right Case
You are eligible to claim medical expenses and settlement only when you suffer a physical injury. The physical injury can be something as minor as a bruise or as severe as major multiple fractures. You should not take the risk of considering any physical injury minor. With this in mind, get the opinion of a Orlando no fault doctor and a full medical check-up to be sure. Even minor injuries can prove to be potentially fatal under specific scenarios. Therefore, you must rely on accident doctors who has an expertise in diagnosing patients from car accidents to provide you with the right diagnosis and treatment.
Pip Claim time limits
The accident doctor will also help you make the right claim according to your case so that you get the benefit of a fair trial and a chance to receive possibly large financial reimbursements as part of the medical expenses and settlements. However, the car accident doctor can assist you only if you contact them within 2 weeks. If you fail to do so, you may have to pay for the entire medical procedures and treatment. And therefore, may not be eligible for any settlement from a lawsuit.
Call our Accident Doctors Today
Make sure that you contact the right car accident doctors in Orlando from our database to receive the expert treatment that you deserve. We have Orlando Pip and no fault doctors, medical doctors, physical therapist, give us a call today for a free consultation after you have been injured in a car wreck.