Accident & injury doctors in East Orlando are skilled in the documentation and treatment of auto related car injuries. Furthermore, they recognize the endless frustrations that come in the aftermath of a car accident. Your life could change in an instant after an auto collision, especially if your vehicle was hit by an 18 wheeler or commercial vehicle. However, our No Fault Doctor can handle all commercial vehicle accidents including buses and tractor trailer cases.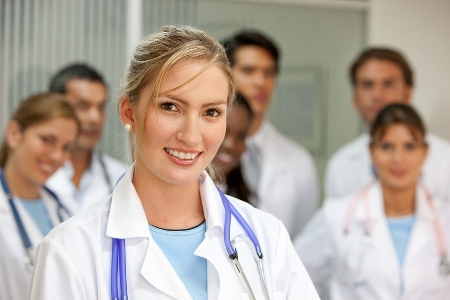 Immediate Medical
No Fault Doctors
Multiple locations to serve you
East Orlando, FL 32765
(407) 537-7344
At the Accident Clinic of East Orlando, the doctor trains the staff to focus on the initial injuries from your car wreck. And, physical therapy and muscle manipulation with a qualified whiplash doctor. Our Accident Doctors then we document each step of the way. We are here to treat your specific pain needs. And, we offer you safe, effective and instant treatment. Furthermore, in most PIP cases, we can help you find the right accident attorney. Furthermore, without any money out of pocket to you.
Accident Doctors
We feel that every patient deserves the best treatment following a car accident. The doctors will provide a detailed and comprehensive recovery program for your particular car accident injuries. At our car accident injury doctors, we take every accident serious and make it our top priority to treat your no fault injuries.
Our accident doctors provide state of the art comprehensive therapy. And, with a lasting focus on treating your pain with personal compassion and comfort in mind. We offer the best physical therapy available in the greater East Orlando area.
We are happy to provide the following in treatment services:
Chiropractic Accident Care
Medical Doctor
Orthopedic Doctor
X-Ray
Imaging
MRI
and More
Chiropractic Care
The primary objective of chiropractic therapy is allowing the body to self heal. We do this through gentle muscle massage and soft tissue manipulation. Gentle muscle manipulation can help locate soft tissue damage. However, that is not easily detected in imaging. Furthermore, it helps restore muscle viability, improve blood circulation and increase lost range of motion from your car accident injuries. Chiropractic therapy and Adjustments work to strengthen joints and ligaments. And, help lessen the continual dull pain that generally follows a car accident.
Ultrasound
Ultrasound can provide lasting relief after an accident and and helps reduce muscle spasms, restore body tissue and increases cardiovascular circulation. At Our East Orlando Car accident clinic, we have a network of doctors such as Orthos, Neurologists, and various medical professionals. Furthermore, we ensure that you receive immediate attention for your injuries. And, by documenting all treatment and procedures for all injuries. This will help your accident attorney build your medical case.
Cold packs, Heat
We often use Cold packs and heat. This helps with inflammation, minor muscle pain and swelling. Generally, cold packs can be helpful in treating muscle discomfort and spasms. Heat Packs are also utilized for minor join and muscle pain.Lack of motion or stiffness, and minor muscle spasms. Hot packs can help encourage muscle relaxation and decrease edema and inflammation.
Prescription Drugs
Painkillers & Muscle Relaxers
Painkillers only help you function, they do not cure anything. Most back and neck discomfort may be treated using non-prescription medication. Such as, Ibuprofen, aspirin or naproxen. If you have been injured in a car accident and have sustained chronic pain, your doctor may prescribe painkillers for a period of time. Occasionally, your car accident doctor will prescribe muscle relaxers.
There are other types of medications that may be used in your treatment such as anti-inflammatory medications These medications are known as analgesics. They are generally used to help reduce inflammation & swelling. They may include aspirin, ibuprofen, naproxen, and various prescriptions. If you are taking anti-inflammatory medication, there are several things to watch out for. Such as, an upset stomach or bleeding. Long term use of medication should be monitored. An Auto injury Doctor can monitor and prescribe this type of medication.
Corticosteroid drugs
These can be taken orally or by injection. And, may be prescribed for many types of pain including back pain and leg pain due to their useful anti inflammatory properties. Corticosteroids, may have additional side effects and need to be under the supervision of your no fault doctor.
The Risks and advantages of this type of medication needs to be thoroughly discussed with your no fault doctor. Antidepressants may also help with the mental effects of pain or injury. For instance, antidepressants may be prescribed to patients to help relieve many types of pain, however, it does not imply that you are depressed or that your physician thinks you're depressed.
Epidural Injections
Range of motion is key to a successful recovery after a car wreck. And, Cervical traction can be used to help mobilize tissue and increase range of motion without the need of dangerous medications. Epidural Injections also called cubes can also be used for severe leg pain.
These are carefully located injections to the spine and must be performed by a qualified car accident no fault medical doctor. Furthermore, the no fault physician has to be trained to do this technique. The initial treatment may be followed up with 1 or 2 additional injections. However, it should be offered as part car accident rehab and therapy.
These treatments can be used for arm and leg pain to help determine where the root pain is being created to help treat the source and not the expression of pain. It may be both therapeutic and diagnostic in treatment. Our East Orlando no fault doctor can help you recover from all of your car wreck injuries.

It's important to see a no fault Accident Doctor after a car wreck
You may only have 2 weeks or 14 days to see a accident doctor. If you fail to do so, you may be paying for you injury care. Accident Doctors are trained to diagnose and treat all personal injuries. If you or a loved one needs help after an accident, call our accident doctors first. You do not need an attorney to get treatment from our offices.
We have multiple locations in the Orlando area to serve you, please call us today for a medical consultation regarding your injury, our east orlando accident doctors will be glad to assist you anyway they can