After being in a car accident, many aspects of your life will suffer a radical change. If you have suffered injuries, your life may have turned from one where you had things to do, work, errands, and more, to a life filled with medical appointments and treatments. Your bank account may also be dwindling down since you have been unable to go back to work while your medical expenses seem to have turned into a huge pile. You may be thinking that the best way to get your life back on track is by hiring a car accident attorney, but you may be unsure whether this is a good idea or something that will complicate your life even more.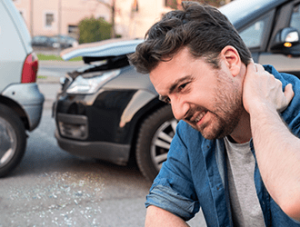 Some thoughts that may be going through your mind after a car accident might be:
Will the insurance company of the other driver be helpful? Will they offer you a fair amount for your injuries and losses?
How will you be able to provide for your family?
Will you be able to go back to work? How soon?
Will your job still be there by the time you can go back?
Should you start looking for a car accident lawyer? Will this mean you will end up in court?
Will a lawyer help you with all aspects of your claim? Will you feel less stressed out with the help of a car accident lawyer?
Some Advantages of Working with a Car Accident Lawyer
Here are some of the most important points to consider when thinking about hiring legal representation for your car accident case:
Take the Case to Trial
Not all car accident cases end up in court. Yet, in some cases, settling with the other driver or their insurance is not possible. The driver at fault may be set on offering you a small amount that will leave you in financial difficulties. Or their insurance company may be unwilling to move from the low offer they gave you. In these cases, you may have no other option but going to court to continue the fight for your rights and for the compensation you deserve. Having a car accident lawyer by your side becomes even more important at this point. You certainly should not try to deal with the legal system without an expert offering you the legal guidance to help you reach your goal. Don't risk your financial future through a procedural error or another technicality.
Even with all these advantages, some people may still be reluctant to get a car accident attorney. Their fear may be that while they are drowning in debt and have many medical bills they cannot pay, the last thing they need would be to spend on an attorney. RKB Law recommends you think twice before discarding the possibility of hiring legal representation. Many accident lawyers will not only offer you a free initial consultation to talk about your accident, but they will work on a contingency basis, which means no out-of-pocket costs to you and no payment to them until you win.
Receive Sound Legal Advice
When it comes to understanding your rights after a car accident, going with your gut instinct will probably not get you the best results. There are laws regarding traffic codes and liability, some of which may affect your case. Get professional advice from a lawyer who is familiar with the legal system. Your lawyer can also help you to avoid mistakes that may have a negative impact on your claim.
Stick to Important Deadlines
The statute of limitations marks how much time you have to file a claim after an accident. Being unaware of this and other deadlines will result in your case being dismissed. Your lawyer will help you avoid missing any deadlines and will have your case moving forward.
Gather Evidence and Documentation
It is vital to have as much information as possible regarding your accident. Your lawyer will dedicate their time to gathering all available evidence, documents, and information on your crash. They will put together a complete file that will include the police report of the accident, your medical records, and every other bit of information to ensure your case is in order. They will demonstrate the value of viability of your case.
Calculate the Damages
Knowing how much your case is worth is key. If you plan on recovering a variety of damages, you should know how much they are worth and how much you can expect to recover. Your lawyer will put together an amount that will cover all your economic damages. These will include your medical expenses, treatments you may already have received, and others you might need in the future. To that, they will add the value of the damages to our car, the money you have lost by not being able to work and what you may not earn in the future if you become permanently disabled, and others. They will add your non-economic damages, which will cover your pain and suffering, emotional distress, loss of enjoyment of life, and others. They will make sure that all your expenses are added to your claim and will fight for your settlement to account for all damages.
Deal with Insurance Companies
The amount that an insurance company will offer you when you are on your own may be quite different from what they will be willing to give you when they know that an accident lawyer is involved in the negotiations. Your lawyer will fight to make sure you receive the amount that your case is worth, protect your best interests, and always fight for your rights. Through his negotiating skills, you stand a much better chance of getting the compensation you deserve. Remember that the insurance company and their adjuster will not have your best interests at heart and never accept an offer before talking to your car accident lawyer first.