Accident Doctors in Marietta GA
Injured in a Marietta car accident. Make sure to see a car accident doctor that can treat auto related injuries. Our car accident doctors have treated thousands of injuries that have resulted from car wrecks. These car accident doctors have the ability to provide physical therapy all the way up to surgery if necessary. Your injures need to be documented by a Marietta car accident doctor.
This documentation is the prove your injury came from your Marietta auto crash and not another incident at home. We have the best car accident doctors in Marietta that specialize in personal injuries.
Accident Doctor Group Marietta locations
2551 Roswell Road #415
Marietta, Georgia 30062
718 Cherokee St NE
Marietta, GA 30060
3208 Canton Rd. Suite 11
Marietta, GA 30066
2146 Roswell Road
Marietta, Ga 30062
1075 Whitlock Ave SW Suite I,
Marietta, GA 30064
2359 Windy Hill Rd SE #320
Marietta, GA 30067
Conditions we treat
Personal injuries
Tractor trailer
Motorcycle
Marta Accidents
Whiplash
Car Accidents
Truck
Some slip n fall cases
How soon should I see a Auto Accident Doctor?
You should see a accident doctor within 72 hours of your Marietta crash. Injuries need documentation so your attorney can help you. Furthermore, without this critical documentation you may not have a case. This is why it's so important after you have been hurt, to get to a Marietta accident doctor. Please don't wait to seek medical care after a car accident. You could be responsible for your medical bills. And what we mean by that is, if you wait to see a car accident doctor, the insurance company for the at fault party insurance may not pay for your injury.
It is very critical to see one immediately. However, if you can not see one, go to the ER. The ER might so XRAYS or CT SCAN, or they may just check you out and send you home. However, you have the documentation to prove you went there for your car accident injury. Your lawyer will have the documents to prove your medical claim. You may end up with the maximum settlement you deserve. If you have suffered a serious injury, it is imperative that you seek medical assistance ASAP.
Some people like to wait to see if they are hurt. However, it is possible to have injuries and not even know it. Seeing the car accident doctor right away can prove these issues came from your car accident. Furthermore, it gives you the documentation you need to pursue a case.
How to pay for personal injury treatment in Marietta
It is possible to receive your medical care under a medical lien, attorneys lien or third party billing. The term FREE medical care is not entirely accurate. Billing the at fault party for your medical bills is one way to treat with a car accident doctor and not have to pay out of pocket. Hiring a personal injury lawyer can get you the medical treatment you deserve under an attorney's lien. This is an agreement between your attorney and the accident doctor. You may just pop into the clinic and they may file a medical lien. This just insures they get paid at the end of your treatment.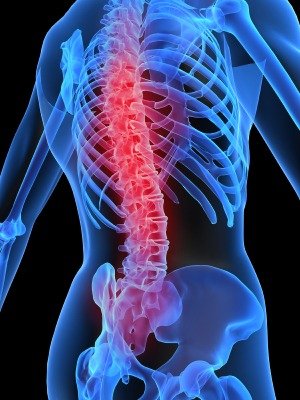 Getting the right medical care after a Marietta crash is not as hard as it sounds. You will find our accident doctors are more than willing to work with you, with or without an attorney. In Marietta we have the following car accident doctors who can treat your personal injuries
Chiropractic Care
Medical Doctors
Orthopedic Doctors
Neurologist
Imaging
Your injury might only require visits to see a chiropractor. In some cases, they might need the expertise of a accident doctor for further evaluation. In any case, we have the doctors needed to treat you for any and all personal injuries. You need to make sure you are seeking the right medical care after you accident.
After a Marietta car wreck, you may suffer from these symptoms
Arm Pain
Back Pain
Contusions (bruising)
Depression
Difficulty concentrating
Dizziness
Leg Pain
Muscle Weakness
Neck Pain
Numbness
Spasms
Sprains
Strains
Tension
Things you should do right after a crash
Make sure everyone is ok-check on all parties involved. If they are unresponsive are not in immediate danger, don't move them. Only move them if they are in immediate danger (fire, etc)
Call EMS if needed
Call the Police-Always call the police. You will need an accident report written up.
See your Marietta accident doctor
Common Injuries
Whiplash
Have you been hit in the rear? The most common injury is Whiplash. Whiplash occurs when your head gets trust forward and rearward very rapidly. In some instances, you may feel fine, only to wake up the next day or days hurting. It is very common that whiplash causes delayed pain. It is possible that you may go a week without feeling the effects of whiplash. It's important to see a car accident doctor that can properly diagnose and treat whiplash. It can cause pain in other areas as well, such as in your neck, back, and head.
The nerves in your neck run all the way up to your head. The pain can radiate from the effects of whiplash to other areas causing severe to moderate headaches. Whiplash can have the effect of feeling fine one day, and the next feeling like you got hit by a truck. Nevertheless, make sure to see a Marietta accident doctor immediately after your crash. He will be able to medically treat or do physical therapy to help you your effects of whiplash.
Headaches
Headaches after a crash are very common as well. Sometimes the pain in your head may be a dull. The pain may be worse as the day wears on. Generally headaches are a direct result of having suffered whiplash. It's not that there is something inside your head that is injured, it's just the effect of the nerves running from your neck to the top of your head.
This usually is a direct result of being hit in the rear. Headaches can be treated by a car accident doctor that treats personal injuries. You may require further testing and evaluation to determine if whiplash is the cause of your headaches.
Tingling sensation & Numbness
Every had numbness and tingling sensations throughout your hands and feet. Maybe your hands or feet fell asleep and you don't know the cause. It may be possible you have a pinched nerve or another type of spine injury. Numbness and tingling sensations throughout your extremities are a common car accident injury. Seeing a Marietta car accident doctor will help relieve you of the numbness and tingling sensations you feel.
The downside to not seeing a doctor after a auto accident
Gap in medical care, what is it? You have a crash and you don't go see the car accident doctor right away. This could be one of worst mistakes you could make. If you plan on pursuing a personal injury case, your lawyer may have a hard time proving you are hurt. You could have injuries that don't show up right away. If you would see a auto accident doctor right away, he could check you out and start the treatment process. Some injuries if left untreated could turn into chronic pain. A gap in medical care can be explained away by an attorney, but why risk it.
Gaps
The insurance company is going to be looking at every aspect of your medical care. Gaps in medical care don't look good to them. It makes them think you spoke with an attorney, then you went to the car accident doctor weeks after your crash. Your personal injury lawyer can explain some gaps. Maybe you had a family emergency with your children. The hospital could have given you painkillers and muscle relaxers. They may have told you to see if that works, and if not seek additional medical treatment. This may have taken thirty days.
The insurance company may also try to say your injury did not come from an auto accident. If you wait 30 days to see the car accident doctor, you may have hard time convincing your attorney and the insurance company your injuries are a result of a car wreck. Not seeing a Marietta car accident doctor is never a good idea in a personal injury case.
Make sure to see a doctor as quickly as possible after a injury. You need to avoid a gap in medical care and start the healing process. Your attorney will want you to treat and see the best doctor in marietta for personal injury. If you never treat after a car accident, you may not have case. Treat with a car accident doctor today, don't wait. Call us today!!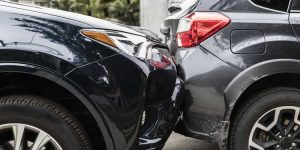 Car Accident Doctors in Marietta
You can't afford not to see a car accident doctor. Waiting to see a lawyer is one thing, never wait to see the doctor. He is the only reason your attorney has a medical case. Without doctors, the attorney has nothing. Your Marietta car accident doctors will treat your medical issues and document the process.
The doctor is so important,and choosing the right one is just as important. There are many doctors that can treat personal injury, but are they the right one. The right car accident doctor will help you navigate through the process of a personal injury case. Make sure to see Marietta car accident doctor today.