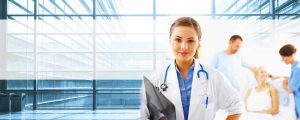 Personal Injury Doctors near you
Find a Personal injury doctor immediately following your car accident. Lawyers can wait, your documentation can not. A personal injury doctor can document your case so you can get the settlement you deserve
If you have been hurt in a car accident, a personal injury doctor can help. Use a accident doctor listed on our website to help you. This may help increase your recovery. Some are trained to deal with only accident cases. Many understand how the insurance companies work. They are experts in the there field. They are the best at what they do. Let our personal injury doctors help you maximize your recovery.
Personal injury Doctors specialize in Auto Accidents
A chiropractor, pain management, medical, or specialist can all be a personal injury doctors. Injuries can range from broken bones to soft tissue damage. They can identify, document and treat your medical issues. Documentation is key to a good outcome for any case. However. if you don't have a personal injury doctor documenting your case, there might be some issues when it is time to settle.
They can treat most car accident medical issues
Unless you require surgery, a personal injury doctor should be able to treat all things associated with your car accident. These might range from:
Broken Bones
Whiplash
Neck and Back Pain
Headaches
Tingling sensations
Broken bones might require surgery or orthopedic care. Severe medical conditions could mean hospitalization.
How your personal injury doctor is paid for
In most cases you may be entitled to treatment at little or no cost to you. A personal injury doctor will work with your lawyer. In most cases they will work on a medical or attorneys lien. This means you can go to a personal injury doctor with no money out of your own pocket. You will have to pay for your medical services; you just don't have to do it up front. There is also a few other options as well. In the form of pip, med pay, third party billing and liens.
Your care after an auto accident can be paid for in a variety of different ways. If the accident was not your fault, the at fault party's insurance company is ultimately responsible for paying your medical expenses. However, if the accident was your fault, then you still have options. Pip and med pay are two of these options, along with health insurance. Using health insurance for accidents in most states is a last resort. Most personal injury doctors won't bill health insurance unless there is no other way to treat you.
Pip or no fault auto insurance
Beware of anyone who says you can get up to a certain amount of medical care for free. Certain states require pip. Pip states have medical services written into auto policies. They have minimal amounts. In some states this minimal amount might be 2500 dollars all the way to infinity. Pip was actually created to limit the right to sue. Unfortunately, it has driven auto insurance through the roof in many pip states. Florida has some of the highest premiums in the country. This is not because of pip, but the abuse of it.
Pip is no fault auto insurance. However, only certain states have this. It is mandatory medical coverage in the event of an auto accident. It usually comes in increments of 1,000's of dollars. Furthermore, it is purchased when you buy auto insurance. Pip covers mostly medical expenses and in some states covers much more.
Pip or no fault is called different things in different states. It may be called pip or no fault. Or even, medical benefit. No matter whats i called, it certainly can help you and anyone in your car at the time of the accident. Any good personal injury doctor will take pip as first party insurance. It will cover you even if you were at fault.
Med pay or medical payments
Med pay is something you have to add to your auto insurance. However, in most instances, your insurance agent may not even tell you about it. More than likely, they will ask you if you have health insurance, and if you say yes, they will claim you don't need it. This could not be further from the truth. Medical Payments are necessary even if you have health insurance. If you live in a state where pip is not required, you need med pay.
Med pay covers you medically in the event of a car accident. And, it doesn't even matter who was at fault. Furthermore, it will cover your passengers as well up the dollar amount specified by you when you purchase it. Your personal injury doctor can help you file all the paperwork for a Med pay claim.
Direct third party billing
Your personal injury doctor can bill the at fault party's auto insurance company directly, this is what is called third party billing. Third party billing is also when they can bill med pay or pip. Generally though, this is a doctor who is willing to try and bill directly to the insurance. This is not very common in many states. Most physicians do not work in this manner. However, there are a few states which have laws to support this type of billing.
Attorneys liens
These liens are what is an agreement between the attorney and your personal injury doctor. He agrees to treat the injured party and the attorney agrees to pay for the care after the case has been settled. However, this does not mean that all physicians will accept liens from every lawyer. If your accident occurred in one state and you are treating in another, he may not want to deal with an attorney he does not know, or has no experience with. Personal Injury Doctors are taking a lot of risk dealing with lawyers they have never dealt with before.
In some instances, the lawyer has just sent out a check for 40% of the bill and wants the doctor to accept it. On The other hand, they may call and ask the physician for severe reduction on the medical bills, while the attorney takes no reductions. So, some physicians have no interest in working with all attorneys on liens.
Medical liens
The patient signs documentation. This document states they will pay for their medical care once a settlement with the insurance company is reached. This works well in some cases, and a disaster in others. However, most personal injury doctors don't like doing this. It removes security from the equation. They would rather treat on an attorney's lien than a medical lien. And, in some instances won't even treat you unless you have an attorney.
Reasonable care
The insurance company deems what is necessary and reasonable care, not a personal injury doctor. So when someone tells you could or can receive 10,000 in medical benefits, they are not being honest. A personal injury doctor does not determine this, the insurance companies do. Beware of a personal injury doctor who tells you this.
They want you to come to their office so they can bill out all the Pip or med pay on the policy and then cut you loose. These doctors don't care about you, or your pain. They only care about the money you bring them. Be aware that there are unethical personal injury doctors out there.

See the Personal Injury Doctor First
See the doctor first after you have been injured. Seeing a personal injury doctor gives you documentation so your lawyer can prove your case. Without the proper documentation you may not even have a case. a Car Accidents can cause soft tissue type injuries. Soft tissue injuries are sometimes tough for a lawyer to prove without documentation.
What is a Gap in treatment?
A gap in medical care of treatment is a term that is widely used in the insurance industry. What this refers to is the time it takes you to see a personal injury doctor after a car accident. If you wait four weeks to see a doctor after your accident, you might not have a case. After your car accident, you need to see a personal injury doctor right away, don't wait. Waiting could prolong your recovery time. If you can get to a doctor right away he can determine the extent of your injury and start your recovery process right away.
What to do after a Accident
Keep in mind that the specific steps you should take may vary depending on the severity of the accident, local laws, and individual circumstances. Here are some general steps to consider:
Ensure Safety
Check yourself and others for injuries. If anyone is injured, call 911 or emergency services immediately.If it's safe to do so, move your vehicle out of the way of traffic to prevent further accidents.
Exchange Information
Exchange contact, insurance, and vehicle information with the other driver(s) involved. This typically includes names, phone numbers, addresses, insurance company names and policy numbers, and vehicle registration details.
Document the Scene
Take photos of the accident scene, including damage to vehicles, license plates, and any relevant road signs or conditions.
Write down the names and contact information of any witnesses.
Report the Accident
Depending on your location and the severity of the accident, you may need to report it to law enforcement. In some cases, law enforcement may not respond to minor accidents, but it's still a good idea to file a police report.
Notify Your Insurance Company
Report the accident to your insurance company as soon as possible, even if you are not at fault. Provide them with all the details you have collected.
Seek Medical Attention
Even if you don't immediately feel injured, it's a good idea to see a personal injury doctor as some injuries may not manifest right away.
Follow Medical Advice
If you are hurt, follow your personal injury doctor's advice for treatment and recovery.
Preserve Evidence
Keep copies of all documents related to the accident, including medical bills, repair estimates, and correspondence with insurance companies.
Be Cautious with Statements
Avoid admitting fault at the scene or discussing the accident extensively with the other party. Stick to the facts when speaking with law enforcement and insurance companies.
Consult with an Attorney
If there are injuries, property damage, or disputes with the other party or insurance companies, consider consulting with an attorney who specializes in personal injury or car accident cases.
Remember that it's crucial to stay calm and focused after a car accident. Each situation is unique, so use your best judgment in determining what actions to take. If you have any doubts or concerns, seek professional advice from legal or personal injury doctors. Additionally, be sure to comply with any local laws and regulations related to car accidents in your area.
Areas we have personal injury doctors
We have personal injury doctors who treat patients all over the United States. These doctors are good at what they do, because in most practices, that's all they do. You need to see a Personal injury Doctor first and foremost after an accident, the attorney can wait, your medical care cannot.
Alabama
Alaska
Arizona
Arkansas
California
Colorado
Connecticut
Delaware
Washington D.C.
Florida
Georgia
Hawaii
Idaho
Illinois
Indiana
Iowa
Kansas
Kentucky
Louisiana
Maine
Maryland
Massachusetts
Michigan
Minnesota
Mississippi
Missouri
Montana
Nebraska
Nevada
New Hampshire
New Jersey
New Mexico
New York
North Carolina
North Dakota
Ohio
Oklahoma
Oregon
Pennsylvania
Rhode Island
South Carolina
South Dakota
Tennessee
Texas
Utah
Vermont
Virginia
Washington
West Virginia
Wisconsin
Wyoming
I don't feel injured, i'll wait to go see a personal injury doctor
Do not make the mistake of not going to see a personal injury doctor after your accident. Not going to see a personal injury doctor after you have been hurt is a common mistake made by many people. Some people feel that they will be ok, or the pain will subside in a couple of days. Make sure to see one immediately after your car accident so you can receive the medical treatment you deserve.
Waiting can cause major issues if you file a medical claim
You should not wait. Go see a personal injury doctor as soon as you can. You will have what is called a gap in treatment if you wait. This can cause many problems with your case in the future. A delay in treatment can really hurt your case more than most people know. If you have been hurt, you need to get to a personal injury doctor quickly.
Insurance companies are going to look at the records and see when you received treatment. If you waited a long time, it's hard for them, or the lawyer to believe that you were even injured. If you are hurt, go see a personal injury doctor today, don't wait. Try and see a medical professional within 72 hours of having an accident.
The ER Dr. gave me some prescriptions and told me to do a follow up with my primary care
ER physicians are necessary to get you out of immediate life threatening injuries. Prescriptions help with the pain, but they do not heal the problem. The problem is the injury itself, if you do not have a broken bone, you have a soft tissue issue. Your primary care doctor may or may not prescribe Physical Therapy. If you are in pain you need some type of therapy to get you out of pain, not take pills.
Find a Personal Injury Doctor today
If you have been hurt in a car wreck, find a personal injury doctor today by searching in our zip code database. Doctors who treat personal injuries are very good at what they do, they will document your case so your lawyer can get the you the settlement you deserve. Find one now
Questions? Speak to a Personal injury doctor
It's critical to see a personal injury doctor ASAP after a car or truck crash. In a few states you must seek care within a certain time frame. Make sure to see the personal injury doctor within 72 hours, don't wait 3 weeks. A personal injury doctor will be able to start your medical care right away and help your attorney build an injury claim.
Your attorney will want you to see a personal injury doctor after your accident. Personal injury doctors work with attorneys everyday to make sure their clients get the best treatment and documentational an accident. Personal injury doctors will help you recover faster and provide extra care when you need it the most.