In short, yes it can. In fact, whiplash and many soft tissue injuries can take weeks and even months to feel. Moreover, without proper treatment, many soft tissue injuries can lead to long-term pain and difficulty. Always seek medical care after an auto accident no matter if you feel pain or not. There are signs you can look for if you are injured.
How can a car accident from months or even years ago produce symptoms today?
Due to stress, adrenaline and/or shock, many symptoms go unchecked directly following an auto accident. If symptoms do occur the day of the accident, this could be a sign of a more serious injury. Over time, bones may shift in the direction of the damaged ligaments and tendons, especially if the injury occurred in the neck area. Of course, this condition could get worse over time, and may require special medical attention to fully heal.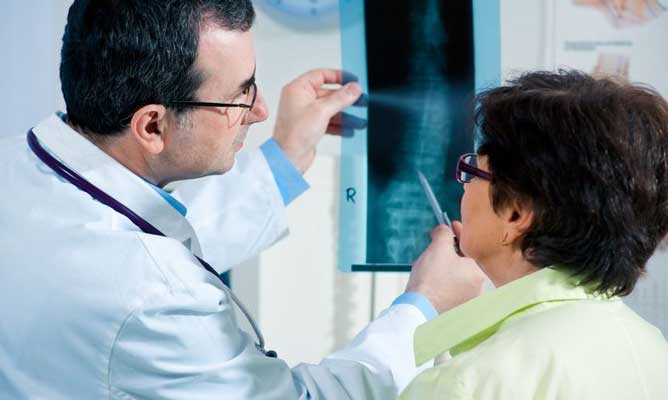 In many cases, damaged nerves will become irritated with time and this is when the pain will start. For example, neck bones may come into contact with nerves causing both pain and potentially headaches.
Healing
Since the auto accident occurred some time ago, your neck may have healed in this position. Moreover, the joints in the spine may not move or adjust like they should because of scar tissue.
A good question to ask after any accident is whether you are truly injured but not feeling the pain or symptoms right away. This is possible because of the nature of car accident injuries. For example, whiplash should be taken seriously. Whiplash can produce long lasting effects, and symptoms may not present themselves for months or years after an auto accident.
Every car collision is different and commonly requires unique treatment from a team of Doctors. Not to mention that accident injuries are oftentimes unique and everyone heals at a different pace. Seeking medical attention is the best thing you can do to prevent additional injuries and pain, but also to help support your injury claim.
Delays and Gaps in treatment after an accident?
Delays and Gaps in medical care or treatment are heavily scrutinized by insurance companies. In general, no treatment means no injury. Insurance Companies would more than likely drag you through the court system than pay an old medical claim. For example, one for which the plaintiff was not seen by a doctor for weeks, months, or even years after the accident.
Time is not on your side after any car wreck. The insurance company will be watching those first few weeks closely. They want to see if you are truly injured and seek treatment, or if you delay. Statistics show that people who are truly injured seek immediate medical care. Of course, this is why many patients will visit the Emergency Room after a serious car accident.
Will I need an attorney for treatment?
Depending on your state, you will likely need an attorney if you have delayed pain onset for an older accident. PIP states generally provide medical care after any car accident, but commonly have a limit for treatment time. For example, Florida has a 14-day deadline to qualify for PIP coverage. Otherwise, you will most likely need to use an attorney to pay for medical care.
When hiring an attorney, you will commonly use what is called a Letter of Protection or LOP for treatment. The attorney will issue the LOP to the Doctor, who will provide treatment today in hopes of being paid at a later date. The LOP gives the Doctor comfort that they will get paid when a settlement is reached on the personal injury case.
It is always smart to ask your Doctor for recommendations for a good Injury Attorney. Not all attorneys are the same, and many do not specialize in complicated automobile accidents. A good accident Doctor works with a variety of good and bad Law Firms, and can help you save time and money when finding the right Attorney.
Will I pay out of pocket for delayed treatment?
When filing a personal injury claim or using an LOP, you generally will not pay out of pocket for treatment. Again, your attorney will provide your accident Physician with a lien against the money received from the settlement. In fact, many personal injury claims will also provide money directly to the victim for pain and suffering. However, there is no way to prove pain and suffering if you do not seek treatment.
In PIP or No Fault states, your Accident Physician can bill the insurance company directly. In other words, you generally will not need an injury attorney to get treatment after any accident. Make sure to check your states PIP limits. You may need to use an attorney if you have reached your PIP limits and need additional medical care.
What should I do after my car wreck?
The best advice we can give to anyone involved in an auto accident is to document everything. You can never have too much documentation when it comes to a complicated car accident, and time is not on your side. The insurance company will be watching those first weeks and months closely to see if you seek medical care.
Not only can delayed treatment negatively impact your insurance claim, but delays could also lead to further damage or additional injuries. Your body is weak after any accident, leaving the damaged area vulnerable. Seeking treatment is the only way to guarantee that you have proper documentation.
Get the help you deserve from a team of Doctors working under one comprehensive treatment plan. Search our database of Doctors to locate on office near you.