Car accident doctors
Accident Doctor Group of Port Richey Fl. Call today to speak to a qualified Car Accident Doctor or a no fault pip doctor. We accept all types of auto insurance. PIP and NO Fault Insurance accepted. Make sure you see a Port Richey no fault or pip doctor ASAP after your car wreck. You only have 14 days to make a medical claim or you may be paying for all your medical expenses.
Auto Accident Doctor
Common Auto Accident Injuries
Whiplash
Neck and back pain
Tingling sensation
Numbness in arms or legs
Despite popular belief, most Car Accident Injuries are considered soft tissue damage. Soft tissue damage is a generally used term to describe damage to the muscles, nerves, tendons or other soft tissues. This, of course, makes it difficult to detect soft tissue injuries using X-Rays or other imaging devices. However, soft tissue injuries can be detected and treated using hands on manipulation and Ultrasound.
Whiplash Injuries are Common after any Car Accident
Whiplash injuries are very common after most Car Wrecks, especially rear end collisions. Unfortunately, many of the treatments for Whiplash are unproven for effectiveness. For example, Chiropractic Care is proven to be effective in the treatment of Whiplash Injuries for Collisions. However, many patients are convinced that Chiropractors only "crack backs and necks."
Chiropractors use hands on care to locate the source of pain, whereas Medical Doctors use pain killers to temporarily mask pain. Of course, the body will naturally heal, but Chiropractic Care can help accelerate the healing process. In addition, Chiropractor can help educate patients on the extent of their Collision Injuries. Proper education will help the patients understand the scope and future financial needs to fully heal.
Do Soft Cervical Collars Work for Whiplash?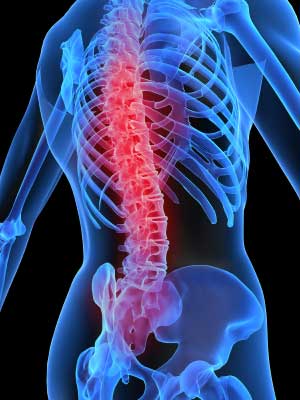 Soft Cervical Collars are often used to reduce range of motion after a Car Wreck, which can prevent further injuries. However, use of soft cervical collars are questioned as they limit the body's ability to naturally heal. Furthermore, Soft Collar use for extended periods has actually shown to slow the healing process.
There are many symptoms that come with Whiplash Injuries after a Car Accident. Some of the more common Whiplash Injuries include:
Neck pain or lack of motion
Shoulder pain or numbness
Fatigue or lack of energy
Face, jaw, or ear pain
Visual impairment or ringing in the ears
Back pain or stiffness
There have shown to be severe cases of Whiplash Psychological Disorder, which can cause a heightened stress from Auto Accidents. Such Injuries can lead to a number of social and psychological disorders such as:
Anger, Frustration, Depression, Fear
Anxiety, Stress, PTSD, Sleep Disorders
Litigation, Social Isolation, Cognitive Frustrations
Brain Injury, Spinal Column Damage, Herniated or Ruptured Discs
Cardiovascular, Digestive or Breathing Disorders
And many, many more…
Contact the Port Richey Auto Accident Clinic for PIP and NO Fault medical treatment.  You may qualify for up to $10,000 of PIP insurance.  Call within the 14-day PIP deadline to qualify.
Risk Factor for Car Accidents
Each Car Accident is different and every person suffers in a unique way depending on a number of factors. For example, women are almost twice as likely to suffer from whiplash as men. What does this mean? Possibly men have larger neck, shoulder and upper body muscle. Or perhaps men report pain in a different way or react to treatment in a different way. Regardless, it's good to know which demographic in a Car Wreck is at risk the most.
Some of the complicating factors for Car Collisions include the following:
Age Factor: Age is a major factor when it comes to Auto Accident Injuries. Young children and the Elderly suffer to a greater degree when it comes to Whiplash Injuries
Gender: As we mentioned above, Males are much less likely to suffer from Whiplash Injuries than a Female in the same Car Wreck.
Height: Shorter people have shown to be at a lower risk of experiencing Whiplash Injuries than taller people, which leads into the height of the seat and backrest.
Distraction Level: Those who are more aware, or less distracted, have proven to experience a greater level of Auto Accident Injury.
Other factors that should also be mentioned when it comes to Car Wreck Injuries include:
Body Position/Head Position
Past Injuries or Conditions
Type of vehicles involved. Were you in the smaller car? Smaller cars don't make out well against larger vehicles.
Restraint or Seat Belts
Speed of the Accident and direction of impact
What are the main Causes of Whiplash?
To break it down, Whiplash generally happens when a car is sitting still and receives sudden impact from behind. The violent motion of the seat forces the torso forward while the neck experiences hyperextension from lack of restraint. Of course, after the hyperextension comes the opposite motion which throws the neck into a hyperflexed position. These violent back and forth movements are the root cause of Whiplash Injuries.
High speed cameras have captured these movements, which have further explained how the lower cervical vertebrae are forced into hyperextension in Collisions. Conversely, the Upper cervical vertebrae are thrown into a hyperflexed position. These converse movements form an S-Shape in the spinal column, which is not the normal, healthy spine. In addition, this abnormal shape has been shown to cause increased strain on the soft tissue surrounding the spine.
Whiplash Statistics
To help explain the number of whiplash injuries per capita, we will use 100,000 as the base number. We generally hear the number of over one million whiplash injuries from Car Accidents per year; however, this data was collected back in 1971. More recent studies have estimated that Whiplash Injuries from Auto Accidents are reaching numbers as high as three million just in the US per year. Of course, calculating Whiplash Injuries resulting from Car Accidents has been challenging.
No Fault PIP Doctors of Port Richey
FREE Consultation with an accident doctor
The Accident Doctor Group of Port Richey has been the leading Car Wreck Clinic. We accept PIP and NO Fault Insurance. Call today for a same day appointment or to speak to a qualified car accident doctor in Port Richey.