Car Accident Doctors in the Greater Renton Washington area
If you are searching for a Car Accident Doctor, contact our Renton No fault Doctor for same day treatment. We treat all car accident injuries and we accept third party insurance, Auto Insurance, PIP and NO Fault insurance.
Accident Doctors of Renton
Multiple locations to serve you
425-484-0237
About our team of Auto Accident Doctors
Our qualified staff of Chiropractors, Medical Doctors and Physical Therapists have over 20 years of experience treating personal injury claims. While a qualified Car Accident Doctor is important, a skilled support team and Accident Attorney help support your case. No fault car Accident Doctors know how to treat the broad range of collision related injuries. Our Accident Doctor can provide you with a list of qualified Injury Attorneys in the Renton WA area. When working together, your Renton Auto Injury Doctor and Personal Injury Attorney can better coordinate treatment and settlement of your case.
The Renton Auto Injury Doctor handles all Car Crash related Injuries including:
Inflammation
Bruising
Broken Bones
Soft Tissue Damage
X-Rays
Loss of Motion
Dizziness
Headaches
Neck and Back Pain
Whole Body Medical Care
The Accident Doctor group has an experienced team that will be with you until your last treatment. During your first visit, we help document all of your injuries and the treatment needed. Once we understand the extent of your issues, our no fault doctor will begin treating your immediate pain. Of course, every injury is different and each patient will respond differently.
This is especially true when dealing with elderly patients or young children. Pre-existing conditions can cause an additional layer of complications. For example, a back surgery from a previous accident could be re-damaged in the automobile accident. Be sure to tell your Accident Doctor of all your pre-existing conditions. Don't be scared of pre-existing conditions. They can actually give your case more validity as you may require additional long term care.
Do Primary Care Physicians treat automobile accidents?
The simple answer is NO. However, we cannot speak for all PCPs in the Renton. To clarify, we have not heard of a Primary Care Doctor who accepts PIP, NO Fault or third party billing. On the positive side, your family Doctor is no different than a Medical Doctor who accepts auto insurance, or no fault.
Some patients find it strange to treat with a new Doctor after an car accident. Don't be alarmed. Our Renton Auto Clinic has Accident Doctors who understand how to treat minor burns to complicated injuries. Contact us for a same day appointment.
Possible Automobile Injuries
Unlike other clinics, our Renton Accident Doctor understands the complexity of Auto injuries. While many doctors can help manage the pain, our Doctor can also help treat the source of pain. Common automobile injuries can range from minor pain and bruising to traumatic brain issues. Although we generally see collision injuries that involved the neck and back. Whiplash is a term generally used to describe a collection of neck and spine injuries. Seek immediate treatment after an auto accident, regardless of the pain or discomfort you feel. We accept Walk ins and same day visits. Call our Renton NO Fault Clinic for quick treatment.
Other Automobile Injuries
Regardless of the extent of your injuries or pain, immediate treat can reduce your treatment and recovery time. It is important to realize that automobile injuries can vary from very minor bruising to severe bone fractures or internal bleeding. Our Renton Automobile Accident Clinic collects statistics about the conditions we treat to better inform our patients. For this reason, our Renton Car Accident Physicians are better prepared to treat all possible accident issues. In addition to treatment, our Renton Accident Doctor treatment plan includes detailed documentation to help your case. Ultimately, you cannot have enough documentation when dealing with auto accidents. Our No Fault Clinic will create a detailed treatment plan during your first visit.
Contact our Renton NO Fault Clinic today for same day treatment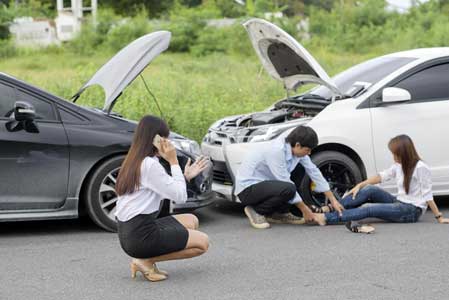 We can offer you
Medical Doctor
Orthopedic
Neurologist
Pain Management
Imaging
MRI
CT SCAN
Chiropractic Massage
PIP or Personal Injury Protection
In short, Personal Injury Protection is known as PIP insurance. Your PIP coverage will cover all medical treatment for automobile accidents. Generally speaking, PIP and NO Fault insurance is your best choice for collision treatment. You pay nothing out of pocket for PIP insurance. Don't be deceived by Attorneys. We have a network of Attorneys to manage your case. Having a team working together will help your case if it goes to court.
Contact the Renton Washington Medical Clinic for Automobile Accident Injuries
We accept all types of auto insurance
Washington is one of a few no fault states, which means that Personal Injury Protection or PIP insurance in mandatory. Car owners must carry at least $10,000 in coverage. PIP insurance guarantees that you can receive immediate treatment following your car accident. And, it cover you and anyone in your car no matter who was at fault for the car wreck
Auto Centers of Renton
Multiple locations to serve you
425-484-0237
We serve all of Seattle and the surrounding communities: East Renton Highlands, Maple Heights-Lake Desire, Cascade-Fairwood, Newcastle, King County, Renton,May creek, Kennydale, Coalfield, Newport Hills, Pines, Hazelwood, Newport
In summary, you should never pay out of pocket for treatment of auto treatment. Our Renton Wa car wreck doctor accepts all types of NO Fault and auto insurance.
Contact our Renton Washington Auto Injury Doctor for Immediate Treatment