Searching for a Car Accident Doctor near Me? Make sure you see the best doctor after a Atlanta Car accident. On the off chance that you go to the Emergency at a healing center, simply come specifically to us and we will see you quickly!
---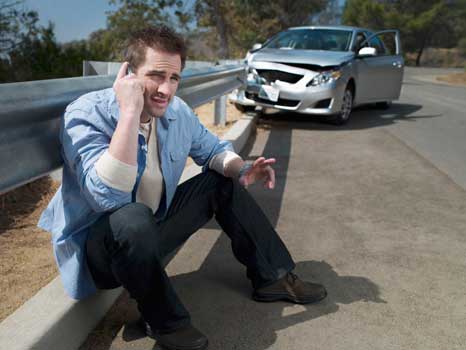 Auto Accident Doctors
855 Mt Vernon Highway #10
Sandy Springs, GA 30328
Accident Doctor Group has multiple locations for personal injury care in Metro Atlanta. We have car accident doctors and physical therapist in Sandy Springs with the ability to send you out for a medical evaluation, orthopedic, imaging, etc.
How do I pay for my medical expenses?
Attorney's lien
Med Pay or medical payments
Pip or personal injury protection
Third party billing
What type of injuries can you treat?
Headaches
Broken Bones
Fractures
Bulging disk
Lower Back
Neck
Tingling Sensation
Shoulder Pain
Numbness
Concussions
Sciatica
Blurred vision
Dizziness
Auto Injury Doctors in Sandy Springs
We can treat a variety of car wreck injuries by the use of a variety of doctors. The need to use a variety of auto injury doctors is because your injures may be severe or minor. You may need to see a specialist or just need chiropractic care. Minor whiplash injuries can be treated by chiropractic care, while more severe injuries need a specialist who deals with car accidents.
Our doctors include
Chiropractors
Medical Doctors
Orthopedic doctor
Physical therapist
Pain Management
Chiropractic Auto Injury Care
Some of the advantages of seeing a chiropractor are listed below. These injuries need treatment ASAP after your sandy springs car accident. Chiropractors deal with the musculoskeletal system of your body. Most Car accidents can be treated with chiropractic care.
Advantages of seeing a chiropractor after a car collision:
Reduce inflammation (pain)
Its non intrusive treatment
Reduces pain without drugs
Restores range of motion
We are prepared to treat your spine just as well as every single related joint required with your damage. Chiropractic care has been proven to be safe for all Sandy Springs Car accident victims.
You don't need a referral to come see a Car accident doctor in Sandy Springs
You never have to have a doctor's referral to see a physician after a car accident. We are not any network of insurance companies. We bill completely different from your primary care physician. We can usually bill on a lien. This means you have an attorney and we file what's called an attorney lien with them. We don't charge you out of pocket. Your personal injury case will settle and then we will get paid after you get paid.
Primary care physicians and auto accidents
Primary care physicians bill health insurance. Furthermore, their billing structure is set up for health coverage, and this only. They will take cash as well. However, when you call because you have been in an auto accident, they usually won't see you at all. This is because it falls outside of their scope in the billing department, they don't do third party billing.
Third party billing and auto accidents
Third party billing is when a doctor has different meanings to different people. Some people think is when you bill the auto insurance company directly. Third party billing is when the doctor will bill the auto insurance company, or he treats under an attorney's lien, or medical lien.
Med pay
Medical payments are something you have under your policy. It pays for medical care in the event of an auto accident. The physician can bill third-party for this directly to the auto insurance company. However, a lot of people don't understand they can get medical care under this no matter who was at fault. And, it covers them and anyone in their car.
Pip or personal injury protection
This is billed third party auto insurance. Pip is required in some states. It pays for medical care deemed reasonable and necessary by the insurance company. In some instances, it may take a personal injury lawyer to get the auto insurance company to pay for what they see as necessary.
Attorney lien
Attorney's lien is how most doctors in Georgia like to bill. They usually hold the bill until your personal injury case settles. When it settles the physician is paid out of the proceeds. This offer a level of protection to the doctor under an attorney's lien. Most all car accident doctors in Georgia will bill under an attorney's lien. However, some will bill under a medical lien
Reasons why you need to see a Sandy Springs Car Accident Doctor following an auto wreck!
Some injuries take time to show up, this is called delayed injuries. You be hurt and not even know it. See a sandy springs Accident doctor will head this off before it starts
Delayed medical care would cost you thousands if you have a personal injury case.
Delayed medical treatment can also cause long term issues if not treated right away.
Scar Tissue could form if you wait get treated by a Sandy Springs Auto accident doctor.
Documentation if your injury starts the day you see our Sandy springs Car wreck doctor.
855 Mt. Vernon Hwy NE #100 Sandy Springs, GA 30328
Our Sandy Springs Car accident doctors can offer MRI, X RAYS,CT scans if needed. And, we also have the ability top refer out to auto injury specialist in the sandy springs area.