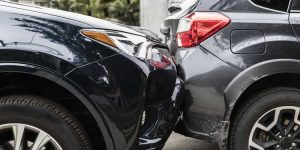 Accident & Injury Doctors Daytona FL
Are you experiencing pain and suffering from a motor vehicle accident in Daytona Beach? Need to see a no fault or car accident doctor? If you have been injured in a motorcycle or auto crash, chances are that you are dealing with loss of work, pain, swelling, lack of movement. Furthermore, with your mandatory health care needs, you may also be consulting with body shops for your automobile, finding a personal-injury attorney and dealing with insurance agencies.
Accident Doctor Group Daytona Beach Florida
Our Daytona Beach has personal injury doctors, physical therapists, chiropractors and more that specialize in personal injury therapy in Ormond Beach, Holly Hill, Port Orange, New Smyrna Beach and South Daytona. We can also refer out to specialist doctors if needed. Our Accident Doctors provide both health and interventional pain remedies.
Accident Doctor Group
337 North Clyde Morris Boulevard
Daytona Beach, FL 32114
Seek Medical Care As Soon As Possible from a qualified Accident Doctor
Published research and years of experience have shown that timely treatment after an car accident may help prevent your pain from turning chronic. For instance, 15 percent of whiplash accidents result in chronic neck pain. However, if therapy is received right away from qualified accident doctors, this could be prevented.
Daytona Beach car accident injuries:
Whiplash
Neck pain
Back pain
Headaches
Soft tissue injuries
Broken Bones
Our Daytona Beach office has experienced accident doctors at several locations.  And, we give you the best chance of success and recovery by providing personalized therapy targeting pain relief.
Medical Records
When dealing with a personal injury treatment plan, it is crucial to keep detailed records of your medical info.  It is important to seek care with accident doctors who aren't only experienced in offering you the best chance of succeeding, but additionally maintain diligent record keeping to effectively documenting your case. When dealing with the insurance companies, it is imperative to have extensive documentation to backup your medical care.
We have several practices located through the Daytona Beach area, and make it a priority to see patients at the earliest possible time so they can obtain the care and attention they require. In most cases we can see you the same day.
Accident Doctor Services:
Chronic Care Management
Personal/Auto Injury Doctors
Pain Management
Regenerative Medicine
Spinal Cord Stimulation
Workers Compensation
Chiropractic Massage
Imaging, MRI, X-Ray
Treatments Offered:
Pain Management
Regenerative Medicine
Workers Compensation/Slip and Fall
Car Accident injuries
Don't delay your medical treatment or a visit to an accident doctor
If you have been involved in a truck, car or slip and fall accident, the most important first step is to see a Daytona Beach accident doctor to attend to your medical needs. Make sure that your doctor is experienced in treating auto injuries. Not all doctors are the same, don't be fooled. A accident doctor specialize in the treatment and documentation needed after an car crash. Initially, your accidents could seem slight, but it is typical for symptoms to slowly come about over time.
Your injuries may not be felt for several days or even weeks. Do not delay your treatment. Delayed treatment could hinder your recovery time and weaken your case with the insurance company. We provide treatment for car accidents, tractor trailer, motorcycle, and slip and fall injuries including chiropractic, physical therapy and pain management within Daytona Beach.
If you wait too long to see a accident doctor, you'll have an extremely difficult time in getting your case paid for by the insurance company. Not many primary care doctors will accept auto insurance in personal injury cases.
Understanding Auto Insurance
After a car accident you will need to determine how to pay for your medical treatment needs. Many insurance and medical providers refer to the different types of payment options for auto accidents as "third party" billing. Third party billing includes auto insurance such as Geico or Progressive, Personal Injury Protection or PIP, and a Letter of Protection (LOP) from an attorney.
Auto Insurance with Claim Number
It is always a good idea to get a claim number as soon as possible after an auto accident.  You can obtain a claim number from your own insurance provider as well as second claim number from the at fault driver.  Don't worry if you only have a claim number from your insurance provider but you were not at fault.  You can get immediate treatment using your insurance and when you sign your injury claim, after all of your treatment is complete.  The most important thing to remember is that you only have 14 days from the date of accident to some type of medical care.
Paying for your accident doctor treatments
Personal Injury Protection or PIP Doctors
Personal injury protection also known as PIP or no fault is commonly used in Florida.  PIP covers up to $10,000 of medical costs for auto accidents and is paid directly to the doctor from the auto insurance company, which of course give you the best possible treatment. As with all insurance, you must receive treatment within 14 days of the accident to be covered.  All of our accident doctors accept Personal Injury Protection.
Letter of Protection or LOP
A Letter of Protection is also known as an LOP or a Lien.  An LOP is basically an agreement between your attorney and doctor that guarantees that the services provided by the doctor will be paid out of the proceeds of the settlement of the auto accident case.  The doctor will provide all needed treatment today and will then be paid when the attorney settles the final case.  A Letter of Protection is not necessary to receive treatment if you have adequate insurance.
Personal Injury
Insurance can be a source of confusion, so a good Florida attorney is vital to assisting you with your bills and treatment needs. Of course there are lots of lawyers here in Florida, and if you are searching for an attorney, we'd be delighted to help as we've dealt with numerous personal injury attorneys.
A good attorney is priceless during the recovery process, and will make communication with insurance agencies much easier and less stressful. A no fault system with automobile accidents usually implies that the other party is at fault and may have to cover your medical fees, legal costs, pain and suffering, loss of time in the work, and any other expense or damage accrued from the crash.
Our Accident Doctors are here to assist any way we can
We are  here to assist you if you are injured in a Daytona Beach car accident with your medical care. On the other hand, if you find yourself in an car accident and receive treatment from a doctor that is not trained in automobile accidents, then your personal injury case may be at risk.  Furthermore, your primary care doctor may be qualified to treat your pain but doesn't understand the documentation required for automobile accidents.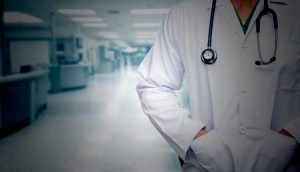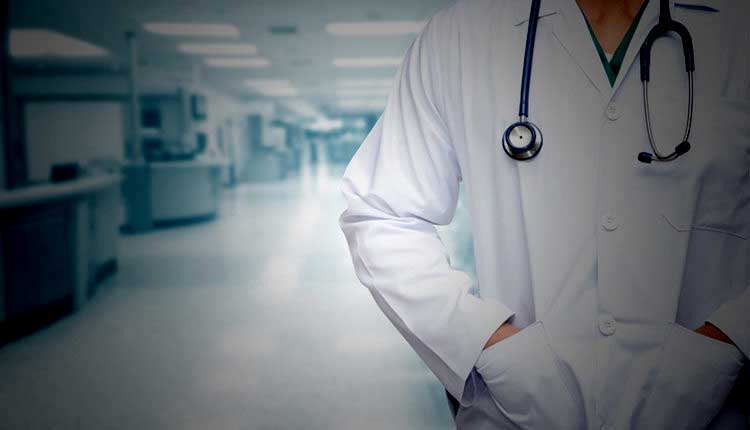 Daytona Beach FL Accident Doctors can help
Our no fault and pip doctors have been treating car accident injuries for many years. We will deal with the auto insurance and make the process of healing as painless as possible. However, be sure to see the doctor with 14 days of your accident. Your pip doctor is here to help and you need to do is call. Call your local car accident doctor.
337 North Clyde Morris Boulevard
Daytona Beach, FL 32114