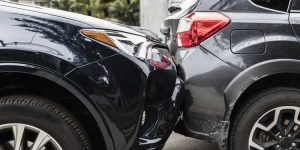 Accident Doctors Tampa
Tampa Car accidents need the treatment of a accident doctor ASAP. After you have been involved in one, you need to see a no fault or Tampa accident doctor within 14 days. Out Tampa Accident Doctors treat nothing but car wreck injuries, which makes us the best doctor to see after an auto accident.
You can give us a call and our Tampa Accident injury doctors will answer your questions and help you in any way possible.
After an accident, you may suffer a wide range of different types of injuries. Therefore, you need to see a doctor to identify the injuries. It is up to you to take care of yourself to ensure faster recovery after a car accident.
Tampa Accident Doctor Group Locations
607 W MLK Blvd, Suite 103
Tampa, FL 33603
3104 W Waters Ave, Suite 106
Tampa, FL 33614
12233 N Florida Ave, Suite 200
Tampa, FL 33612
4221 N Himes Avenue
Tampa, FL 33607
135 Oakfield Drive
Brandon, FL 33511
510 Vonderburg Drive Suite 200
Brandon, FL 33511
10320 N 56th St, suite 200
Temple Terrace, FL 33617
5411 Beaumont Center Blvd #785
Tampa, FL 33634
Types of injuries a Tampa Accident doctor can treat
When it comes to car accidents, injuries are generally broken down into two types: Internal injuries and External injuries. However, both internal and external injuries can be minor or major, and both can cause long term damage if not properly treated. Whether your injuries are minor or major, you need to see a car accident doctor as soon as possible. Don't ignore minor bumps and bruises, even if you have sustained minor injuries as they can cause permanent health issues.
At times, accident victims ignore the importance of seeing a doctor after an accident. Actually, they think that their injuries are not serious enough to require medical treatment. This is a mistake as you may have an internal injury or soft tissue damage, which is not always felt for days or weeks. Sometimes, the symptoms of an internal injury are not visible and require imaging. These types of injuries can have a serious negative impact.
Impacts of Auto Accidents
Car accidents leave a negative impact on many people. Victims may suffer from psychological or physical impact. Therefore, there is an urgent need to see a doctor after a car accident. This is important if you want to get treatment in a timely fashion. At Accident Doctor, we can provide the treatment you need as quickly as possible.  Our Tampa accident doctors can provide a full exam to identify all your injuries and treatment needs.
Our doctors can help you get compensation from the third party in case your accident happened because of another careless driver. You can recover compensation from the case to help pay for your future treatment.
How to pay for Accident Doctor visits
How you will pay for your medical care is not a problem if you contact us. You can use pip and no-fault insurance for the entire treatment. Pip and no-fault benefits were designed for you, as well as your passengers. It covers reasonable medical expenses no matter who was at fault. For this reason, even if you were found at-fault for the car crash, you and your passengers can still get medical care for your injuries.
Attorney's lien
You can also treat with your accident doctor through an attorney's lien. This is just a document that is signed by your personal injury attorney and your accident doctor. This ensures when your cases settle's, the medical bill will be paid out of the proceeds.
Med Pay or medical payments
Med Pay is similar to pip or no fault. Your accident doctor bills is through the auto insurance company directly. Its similar ti no-fault in the fact that you and any passenger in your car can get medical care from an accident doctor in Tampa, no matter who was at-fault. The med pay benefit is per person, not per accident.
Why Contact a Tampa Car Accident Doctor ASAP?
Doctors that specialize in car accident injuries are specifically trained in detecting car accident injuries.  You need to contact a Car accident Doctor immediately after a car crash. After a car crash you may not feel any pain at all, your injuries may not be known at the time. If you don't see a accident doctor that treats auto injuries soon, the auto insurance may deny your claim for delayed medical care.
What are some Common Symptoms after a Car Accident?
Neck, back pain, or common issues after rear end collisions. However, these issues could be delayed or have pain that is not present right away. It's possible not to feel the effects of your injuries until hours or days after your auto crash.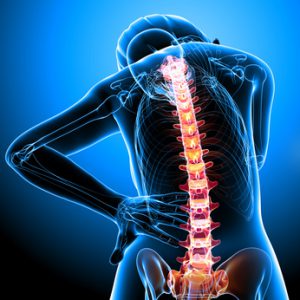 Common symptoms include:
Shoulder pain and stiffness
Numbness
Nausea
Blurred vision
Loss of concentration
Depression
Fatigue
Low back pain
Dizziness or balance problems
Middle back pain
Jaw pain
Knee pain
Hip/thigh pain
Trouble breathing
Soft tissue damage is the most common injury after a car crash. Soft tissue damage is basically the shifting of your bones, muscles, and skin tissue. Furthermore, this can produce tearing that is often not noticeable rays at some cases, don't show these types of injuries. It is for this reason; you need to see a Tampa accident doctor. They can document these issues as they arise. Swelling and soreness can cause motion issues, or lack of.
What if I Do not Have any Pain Following the car wreck?
If you don't encounter an instant feeling of pain following the auto crash, it's necessary to have an exam by our Tampa no fault doctor that specializes in auto injuries that result from car accidents. Whiplash is an injury that might not have any noticeable symptoms. It may even occur in car crashes that have little or no property damage. You unexpectedly trust forwards and then backwards rapidly. This occurs from rear end incidents.
Sadly, these symptoms can remain dormant for days, months or years. The patient might not even relate this to a car crash. If you don't see a physician, this tearing may lead to tissue damage in the muscles, which can contribute to muscle issues and arthritis over time. Tampa Car accident Doctors will check your spine for alignment issues, back & neck pain & Range of motion. Call one of our personal injury doctors today even when you don't feel any immediate pain.
My Primary Physician Gave Me scripts?
In some cases, medications will alleviate the pain associated with auto injuries, which can be help with day-to-day things.  But that is not enough.  Medications, whether prescribed or over the counter, will often mask the injuries from an auto crash.  This can be helpful for short-term pain and swelling but does little to help with the overall healing from your injuries.  Just because you don't feel pain does not mean you don't have internal injuries.
A Tampa accident doctor will assist in correcting hurt muscles using proven techniques. You may have long term issues that are not helped by taking drugs alone, and lead to long term damage.
Most PCP's will not even see you if they find out you have been involved in any type of personal injury case.
How long does Accident Doctor treatment take?
Everyone is different and every injury is complex. During your initial visit, a Car Accident Doctor will determine, based on the injuries, the length of time needed to correct them. In most cases, an accident doctor may see you 2 or 3 times a week for about 6-8 weeks. However, every case is different, and treatment may take longer or shorter.
If you need to see a specialist or have imaging done, this may prolong your healing process. Accident doctor treatment is not based on anything other than the type of injury, and what has to be done. Maximum improvement is based on the individual and injury.
What if I Need to Take Time Off Work After the crash?
A Tampa accident doctor may give you an excuse for work. He may also limit things such as running or going to the gym. Going to gym after a personal injury is a big no no. You may make your injury worse. Make sure to follow your accident doctors recommendations for what you should do, and not do. Furthermore many personal injury cases have been dropped by attorneys because of not following the accident doctors advice.
Accident Doctors in Tampa take no-fault pip auto insurance
Accident doctors of Tampa are a group of professional physicians who will treat your personal injuries and bill your auto insurance company, PIP or on a lien. Most, not all, primary health physicians will not accept no fault or third-party auto insurance, and they usually will never bill the auto insurance for medical care.
We list accident doctors who accept no-fault auto insurance on our website. If you have been injured and need to find a accident doctor, search our database. However, if we do not have one listed contact us immediately and we will find you one.
If you are injured in an auto crash, you don't need to think how your medical care is going to be paid. Our Tampa no fault doctor & PIP doctor bill auto insurance. This means you can concentrate on your recovery after your Tampa car wreck. Tampa No fault doctors are ready to help you in the event you have been injured in a car wreck, all you must do is call.
Call a Tampa Accident doctor now!
We have multiple offices: our Tampa accident doctors take pip and no-fault insurance in Tampa, Town 'N' Country, Carrollwood, Temple Terrace, Brandon, East Tampa, Palm River-Clair Mel, East Lake-Orient Park, Citrus Park, Northdale, University, Hillsborough County, Lutz, Del Rio, Mango, and East Tampa
Our Tampa accident doctors have been treating personal injury cases for over 20 years. Call us today to schedule an immediate appointment for your personal injury concerns.