Traumatic brain injuries (TBIs) can have significant and long-lasting effects on an individual's overall health and well-being. While conventional medical approaches play a crucial role in TBI treatment, chiropractic care has emerged as a complementary therapy that can provide valuable support and aid in the recovery process. This article explores how chiropractic care can help individuals with traumatic brain injuries.
What is a TBI
Traumatic Brain Injury (TBI) is a medical condition that occurs when an external force injures the brain. It can result from various types of accidents, injuries, or incidents, such as falls, car accidents, sports-related injuries, assaults, or explosions. TBIs can range from mild to severe and can have a wide range of effects on an individual's physical, cognitive, emotional, and behavioral functioning.
Different types of TBI Injuries
Concussion
A mild form of TBI that usually involves a brief loss of consciousness or altered mental state. Symptoms may include confusion, memory problems, headache, and dizziness. Most people recover fully from a concussion with time and rest.
Contusion
This refers to a bruise or localized bleeding in the brain tissue, often caused by a direct blow to the head. Contusions can lead to various symptoms, depending on their location and severity.
Penetrating Injury
Occurs when an object penetrates the skull and damages brain tissue. These injuries are often severe and can result in significant neurological deficits.
Diffuse Axonal Injury
This is a type of injury that occurs when there is widespread damage to the brain's nerve fibers (axons) due to rotational forces in the brain. It can result in prolonged unconsciousness or a persistent vegetative state.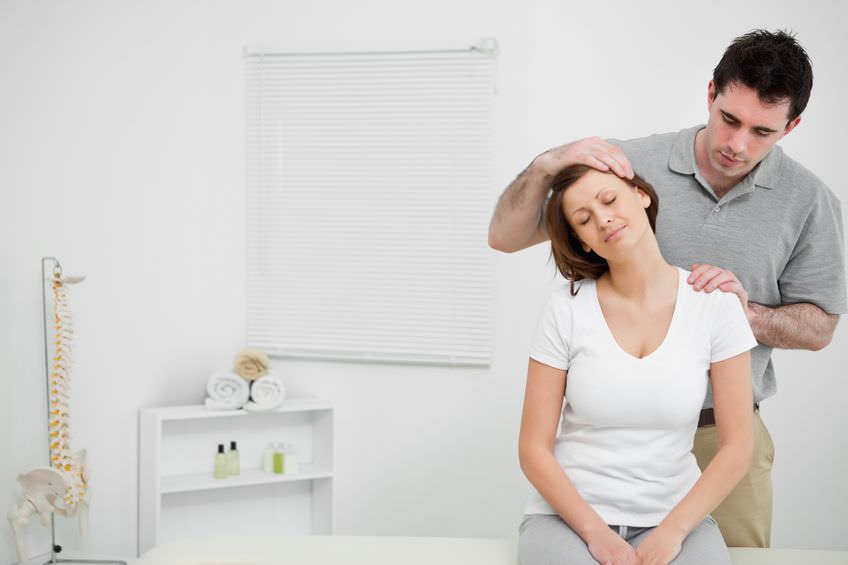 TBI symptoms
Headaches
Nausea and vomiting
Dizziness or loss of balance
Memory problems or amnesia
Mood changes, including irritability, depression, or anxiety.
Sensory changes, such as blurred vision or ringing in the ears.
Difficulty with concentration and cognitive functions
Weakness or numbness in the limbs
Seizures
Coma or loss of consciousness
Treatment for a TBI
Treatment for TBI typically involves medical stabilization, monitoring, and rehabilitation. In cases of mild TBI, rest and symptom management may be sufficient. More severe cases may require surgery to relieve pressure on the brain or other interventions to address specific complications.
Recovery from a TBI
Recovery from a traumatic brain injury can vary greatly, and some individuals may experience long-term cognitive or physical deficits. Rehabilitation programs, including physical therapy, occupational therapy, speech therapy, and counseling, are often essential in helping individuals regain lost functions and improve their quality of life.
The extent of recovery depends on various factors, including the severity of the injury, the age and overall health of the person, and the quality of medical care and rehabilitation received.
The Role of Chiropractic Care
Chiropractic care focuses on diagnosing, treating, and preventing disorders of the musculoskeletal system, particularly the spine. While chiropractors are not brain injury specialists, they can assist individuals with TBIs by addressing related musculoskeletal issues and supporting the healing process.
Head and Neck Alignment
Chiropractors examine the spine, including the neck and head alignment, to identify any misalignments or subluxations. Misalignments in the spine can potentially contribute to nerve interference and hinder the body's natural healing ability. By gently adjusting the spine and realigning the head and neck, chiropractors aim to improve the nervous system's function and restore proper communication between the brain and the body.
Reducing Inflammation
Following TBI, inflammation in the brain is common and can contribute to further damage. Chiropractic care can help reduce inflammation through various techniques, including spinal adjustments, soft tissue therapies, and nutritional guidance. By addressing inflammation, chiropractors aid in creating a more favorable environment for the healing process.
Improving Blood Flow and Oxygenation
Proper blood flow and oxygenation are essential for optimal brain function and healing. Chiropractic adjustments can enhance blood circulation by removing restrictions or blockages caused by misalignments or muscle tension. Improved blood flow allows for better oxygenation of brain tissues, promoting healing and recovery.
Alleviating Neck and Headaches
Many individuals with TBIs experience persistent headaches, often originating from neck tension or misalignments. Chiropractic care can help alleviate these headaches by addressing the underlying musculoskeletal issues contributing to the pain. Chiropractors aim to relieve tension, reduce headaches, and improve overall comfort through gentle adjustments.
Supporting Overall Well-being
Traumatic brain injuries can significantly impact an individual's physical and mental well-being. Chiropractic care takes a holistic approach, focusing on the physical aspect and overall wellness. Chiropractors can provide guidance on nutrition, exercise, stress management, and lifestyle modifications, all of which can contribute to a healthier recovery and improved quality of life.
Conclusion
Chiropractic care can offer valuable support to individuals with traumatic brain injuries. Chiropractic care plays a significant role in the recovery process by addressing musculoskeletal issues, improving spinal alignment, reducing inflammation, enhancing blood flow, alleviating headaches, and supporting overall well-being.
Collaboration with medical professionals further enhances the effectiveness of chiropractic treatment. If you or a loved one has experienced a traumatic brain injury, considering chiropractic care as part of the treatment plan may provide additional benefits and aid in the journey toward recovery and improved quality of life.
Also, contacting help from a brain injury lawyer in Las Vegas can help you deal with legal matters and build a case against anyone who has caused your injury.