We accept all types of auto insurance for Car Accident Injuries. Same day appointments available. Don't delay. Your 14 day window starts the moment you have a car crash. Delaying seeing a doctor who treats auto accident injuries is a mistake you cannot afford to make. You may find yourself paying for your medical care if you wait.
Accident Doctor Group of Tampa Florida
Multiple locations to serve you
(813) 213-3305
Does Chiropractic Care help with Car Accidents?
Chiropractic Care has proven to be the gateway to healing from Car Wreck injuries. Many patients need a specialty Doctor who works with broken bones, brain injuries or other damage. Chiropractors can be the catalyst to reviewing your injuries and referring you to the specific Auto Accident Doctor for your Injuries. You will most likely need a recommendation from a Doctor to see a specialist.
According to research, Acupuncture and spinal manipulation were far more effective when treating Car Accidents. For example, patients who received chiropractic care experienced 27% asymptomatic levels, whereas only a 5% level for prescription medications. In fact, acupuncture was more effective as well with a 9.4% asymptomatic level.
In a separate study, chiropractic care showed to be effective in as much as 93% of patients experiencing whiplash injuries. We use an integrated approach to medicine that includes chiropractic care, Medical Doctors, Physical Therapy and specialty Doctors. Integrated medicine allows each discipline to work together in one comprehensive treatment plan.
Chiropractor Education
Generally, Chiropractors must complete a four year undergraduate degree before pursuing their four year Post Graduate degree. A DC or Chiropractic Doctor must complete the Doctor of Chiropractic degree before practicing medicine. Many Chiropractors will also pursue studies in different specialties such as Personal Injury, Nutrition, Brain Trauma, or Whiplash. The mission with Chiropractic Care is to use gentle hands on treatment.
Problems with Traditional Medicine
Pain medication is commonly used to treat the immediate symptoms of a Car Wreck. Of course, pain medication may be necessary for a period of time, however the long term effects can be detrimental to healing. Chiropractic Care is used as a supplement to western medicine. Together, traditional medicine and Chiropractic Care offer an integrated treatment option.
Some common medication includes Celebrex and Vioxx, which have controversial results. Other medications include Advil or Ibuprofen, Children's Ibuprofen or Motrin, Nuprin, PediaCare, Children's Tylenol, and many others. Prescription medications could include Hydrocodone, Vicodin, Norcos, Lorcet and others.
What about the Emergency Room for Car Accidents?
The ER has the personnel and equipment to diagnose your Car Wreck Injuries, however, they will generally tell you to seek out an Accident Doctor for continued treatment. The ER is not prepared for long term Auto Accident treatment. In addition, the cost for treatment in the ER is extremely expensive and will quickly deplete your PIP resources. The ER will generally suggest that you use an ice pack, use anti-inflammatory medication and consult an Accident Doctor. This advice, however useful, can lead to a lack of long term treatment.
Below are some general questions about Chiropractors and Car Accidents
Q: How can Chiropractic Care help with Car Accidents?
A: Chiropractors use hands on treatment to carefully manipulate the spine, muscles and tendons. While Medical Doctors can prescribe medication, Chiropractors use their hands to heal. Reports show that Car Wreck Victims received more success through Chiropractic Care than anything after their Accident.
Q: Can Chiropractors help with X-Rays, MRI and Ultrasound?
A: Yes, a qualified Accident Doctor is equipped to help with all imaging needs including X-Rays and MRIs. In addition, Chiropractors use Ultrasound to help reduce swelling and encourage healing.
Q: Why did it take several days to feel my Car Accident injuries?
A: Soft tissue damage can take days or even weeks to fully express. Chiropractors use hands on care to identify the source of the Auto Injury, not just the outward pain. This is why you should seek immediate medical attention after any Automobile Accident.
Q: Are there differences between males and females in Car Accidents?
A: The data shows that Females are around twice the risk of experiencing whiplash injuries than Males from a Car Collision. This could simply be due to larger bone and musculature structure. However, Males and Females show varied results when it comes to healing after an Automobile Accident.
Q: Can you get Whiplash from a low speed Car Accident?
A: Studies show that whiplash injuries can happen at speeds as low as 5 mph. There is no actual speed threshold that negates whiplash injury possibilities. Again, seek immediate care from a qualified Accident Doctor after any Auto Accident.
Q: Will a Chiropractor bill my PIP Insurance for Car Accident treatment?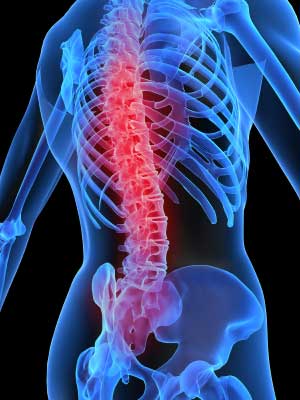 A: Yes, a Chiropractor is trained to treat and document Automobile Accident Injuries, and will bill your PIP auto insurance directly. Most Tampa family doctors will not bill your PIP Claim; however, a Chiropractor is more than qualified. Documentation is also key as it may be used to support your claim in court if necessary.
Q: What types of Car Wreck Injuries do Chiropractors treat?
A: Our Accident Chiropractors treat the following Injuries:
Neck Pain/Back Pain/Shoulder Pain
Headaches/Numbness/Lack of Motion/Dizziness
Broken Bones/Fractures/Dislocations
Scrapes/Burns/Cuts/Bruises
Arms/Hands/Legs/Feet
Face and Brain Damage
And all other Car Accident Injuries
Q: What can I do to help my whiplash injuries at home?
A: We recommend that you refrain from lifting heavy objects or any heavy or jarring exercise. The body is in a fragile state after a Car Collision and is susceptible to additional injury. Light stretching is OK but do not overstretch after a serious Auto Collision.
Chiropractic Care is proven as a safe and effective alternative for Car Accident Injuries. Together with your Doctor, your Accident Chiropractor will handle all of your Automobile Injury needs.
PIP and No Fault Doctors of Tampa Florida.
Injured? FIND A TAMPA NO FAULT PIP DOCTOR NOW
We have Car wreck doctors to serve you in Hillsborough County, Tampa, Clearwater, Brandon, Spring Hill, Downtown Tampa, Apollo Beach, Bayonet Point, Bloomingdale, Citrus Park, Cheval , Dunedin, Egypt Lake-Leto, East Lake, East Lake-Orient Park, Elfers, Fish Hawk, Greater Carrollwood, Greater Northdale, Gulfport, Holiday, Hudson, Jasmine Estates, Keystone, Lake Magdalene, Land O' Lakes, Largo, Lealman, Lutz, New Port Richey, Mango, Oldsmar, Palm Harbor, Palm River-Clair Mel, Pinellas Park, Plant City, Riverview, Safety Harbor, Shady Hills, Seminole, Sun Center, Tarpon Springs, Temple Terrace, Thonotosassa, Town 'n' Country, Trinity, Valrico, Wesley Chapel, West Lealman, Westchase, Zephyrhills
Voted number one Accident Clinic in the greater Tampa area. Call today for a same day appointment or to speak to an Car Accident Doctor.