Doctors for car accidents Miami FL
No Fault Doctors Miami Florida. The Miami doctors provide injury care for car accidents. Call our car accident doctors for a same day appointment. We can treat your injuries and bill third party auto insurance or an attorney's lien
What you should do after a Miami Car accident
Call the police
Why this should seem obvious to some, it's not to others. You should call the police ASAP after a Miami accident. If would be wise to get a report to document your crash.
An additional suggestion is to get the police report number so that you can obtain your own copy. You may also request a copy from the officer. Eye witnesses can also help strengthen your Personal Injury Claim.
Never Admit Guilt after a Car Accident
If you have been involved in a Car Wreck, do not admit guilt or blame others. It is not your job to make others feel guilty or place blame. However, you should never admit fault. Stand your ground by expressing that you were not driving distracted.
You can also use your cell phone to take pictures of the Car Wreck. Taking pictures will help document the Car Accident for use in your Personal Injury Case. In addition, taking pictures of insurance cards, license plates and even those involved only helps your claim. Some cases may end up in court.
Call your Miami Accident Doctor ASAP
Call your accident doctor in Miami ASAP after your incident. We can get your treatment started in most cases the same day. Our offices are across the greater Miami-Dade area. We can get you in and help file all the paperwork to get your treatment started. If you don't need an attorney, you can still come see our accident doctors. If you need an attorney, ask our Miami accident injury doctors, they work with some of the best.
Contact your Insurance Company Immediately
Many Auto Injuries take time to fully express after a serious Car Collision. However, you should contact your insurance immediately following your Car Wreck. Your auto insurance company will provide you with a claim number. A claim number is used to link all of your medical treatment from a miami accident doctor to your injury claim.
In many cases, you can use a claim number from your insurance company or the at fault driver. When you settle your Personal Injury Claim, your insurance company will collect any funds due from the at fault driver.
Injuries you could sustain
Whiplash Injuries
Many Auto Accident Injuries come from how well the seat belt is fitted. As with baby seats, it is vitally important to secure your seatbelt. Loose fitting seat belts cannot hold the body in place while in violent motion. Even low speed car accidents can cause chronic pain.
Other factors to consider may include:
The type of vehicles involved
Weight of the Vehicles involved in the collision
Weight and health of the injured victims
Road Conditions such as snow or ice
Speed at impact
Direction of impact
Height and Angle of seat
**Each of these factors can cause serious spinal or soft tissue damage.
Head
Back
Neck
Tingling sensation
Bruising
Anatomy of Miami Accidents
Why are teens at risk of Motor Vehicle Accidents?
Teens have limited driving experience compared to older drivers, which means teens are more likely to make critical driving errors. In addition, teens often "ride the bumper" or leave less distance between leading vehicles. The 2022 statistics show that 48% of teen death from car wrecks happened between 3 pm and midnight. Whereas, the rates increased to 52% on the weekend.
Additionally, teens report some of the lowest rates of seat belt use. In the same report, only 61% of teens reported wearing a seatbelt while riding as a passenger. Furthermore, these statistics show why insurance companies generally charge more for teen drivers.
Alcohol and Car Accidents
Regardless of the Blood Alcohol Level, also known as BAC, teens are at a greater risk when alcohol is involved. In our report, we found that 22% of fatal crashes in male drivers between the ages of 16 to 20 involved alcohol. The study also found that 20% of high school students reported riding in a car with an impaired driver in the last month.
Teens who were involved in Car Wrecks had an average blood alcohol level of .08% or higher. And a startling 60% of teens from the ages of 16 to 20 were not wearing seat belts when involved in a fatal crash involving alcohol.
High Speed Car Crash
Speed is another factor to consider. The influence of alcohol and psychoactive drugs is only slightly higher when compared to speeding. A direct quote from the National Transportation Safety Board states that "Speed is what's killing Americans."
Research has shown that slowing down greatly decreases the death rate.
Let's talk Helmets and Seat Belts
First, the proper use of a motorcycle helmet can reduce deaths by as much as 40% and severe bodily injury by over 70%. And, proper seat belt use reduces front seat passenger fatalities by 40 to 50 percent and back seat passengers by 25 to 70 percent.
Child seats have similar results. For example, a correctly installed child seat reduces infant deaths and/or severe injury by over 70 percent. Whereas for small children, the study shows a reduction of between 54 percent and 80 percent.
Mobile Phones
When using a cell phone, drivers are 4 times more likely to get involved in an Automobile Accident. Distracted driving makes it difficult to stay in your lane and decreases reaction time in the case of a Car Wreck.
Texting while driving is a current epidemic affecting teens. The temptation to check or send a text is hard to ignore, and we are all guilty at one time or another. However, using a mobile phone while driving greatly increases your chances of a serious Car Wreck.
Our Accident Doctor locations
We have multiple locations throughout the Miami-Dade area.
Accident Doctor Group
5801 Northwest 151st Street #205
Miami Lakes, FL 33014
(786) 377-5744
Accident Doctor Group
11373 Southwest 211 Street #16
Miami, FL 33189
(786) 377-5744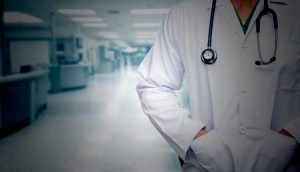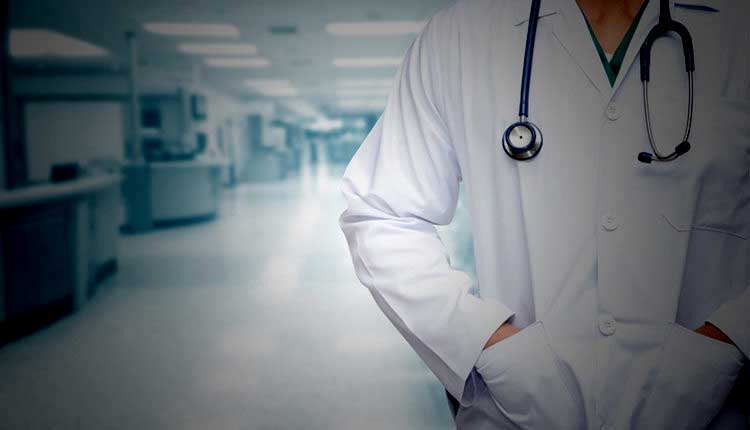 Payments our Miami Accident Doctors accept
Our Miami Accident doctors
Our accident doctors of Miami will treat you for your injuries, and bill your auto insurance policy provider. These Miami accident doctors are set up for an efficient billing arrangement of auto insurance. Locating a accident doctor may be difficult in certain areas.
However, we understand how looking for a accident doctor, especially after being in an accident, can be a hard. We've created a database of accident doctors in your area, who will accept no-fault auto insurance.
If you've been injured and need to find a accident doctor or Miami car accident doctor, call us, we can help. Again, you may only have two weeks to see a accident doctor after your auto crash, for this reason, please make sure to call us ASAP.
Doctors in Miami who accept car insurance
Additionally, we are here to help you find a accident doctor and clinic that can offer excellent care for your needs. Miami Car Accident Doctors can help you through this crucial time. Life is complicated enough without having to deal with the added misery, worry, and potential pain that can result from a car accident. Being prepared can help. Most crashes happen 5 miles from home. Often, simply driving to work or in your own neighborhood.
However, at Accident Doctors, we will offer the best treatment possible. Moreover, our no fault and pip specialist are highly experienced to offer the best treatment possible. In the event that you find yourself dealing with more than one issue after an accident, our services offer many types of treatments and doctors. Therefore, we aim to get you all the treatment you need under one roof.
Specialist Accident Doctors
All you need to do is give us a call as soon as you can. We will let you know when you can come for treatment, and where. Our auto accident injury doctors will talk to you directly to fully understand all your issues offer their opinion about your case.
And of course, you can ask as many questions to your accident doctor as you need to until you are completely satisfied that your issues have been fully addressed. Furthermore, our accident doctors are always here to take your calls, answer your questions, and decide the best treatment for you.
Don't wait to seek treatment
So, if you or any of your family members or friends are injured, don't just ignore the injuries for fear that you don't have coverage. However, you will thank yourself for getting in touch with a Miami accident doctor as soon as possible. You have only 14 days to seek medical care from a Miami accident doctor. Furthermore, if you wait too long to seek treatment your medical bills might not be covered.
What should people with an injury do?
Individuals who think they've had a injury need to seek a accident doctor at once. With special attention to obvious pain. And, other possible signs of an injury. Some injuries may be severe and even life threatening. Additionally, seeking a Miami accident doctor should never be delayed.
For minor injuries, getting prompt injury treatment is essential to a quick recovery process.
Accident Doctors & Chiropractic Care
People who have had a car wreck may want to see a chiropractor in addition to seeing a physician. Chiropractors are specialists on how the musculoskeletal system of the human body works. Additionally, they are able to treat injuries and relieve pain through procedures such as:
adjustments
physical therapy
exercises
strengthening exercises
manual manipulation
cold & heat
other services
Chiropractic care covered by pip?
Generally speaking, patients who have a injury can get the services covered by PIP or no fault. However, as long as the services are deemed necessary or appropriate. A Miami accident doctor may be able to assist a patient in determining whether these services are required.
We are the number one Auto Accident Doctors in Miami Florida. Furthermore, we have helped thousands of car wreck victims. Don't delay treatment after a serious incident. Our no fault and pip doctors are here to help. After your Miami injury, call our accident doctors first.