Doctors on Attorney liens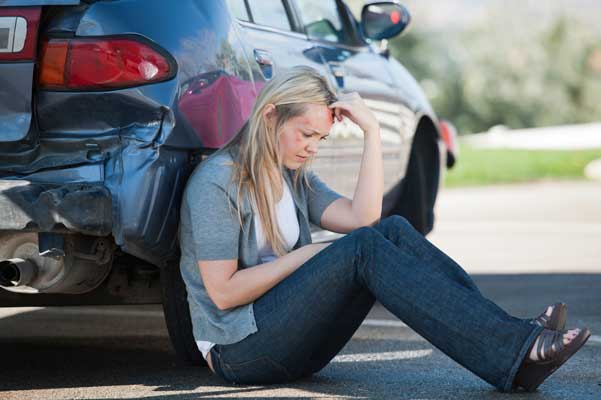 A California Accident Doctor is ready to serve you after your car wreck. California had a total of 416,490 total accidents in 2015. There were 178,669 injury accidents resulting in 254,561 personal injuries.
There were 3,168 Fatal Collisions resulting in 3,602 fatalities.. This data comes from CHP and was updated on 8-5-2018 using the latest information available which was from 2015.
Accident Statistics
Traffic Fatalities 3602
Fatalities per million miles 1.13
Occupant Fatalities-1974
Alcohol Impaired Fatalities-1120
Speeding related deaths-1070
Motorcyclist Deaths-529
Driver involved in Fatality accidents-5045
Pedestrian Fatalities-858
Seat Belt usage-96.2%
California minimum insurance
California policy limits really are not to good. Evaluate your policy. Make sure you are carrying enough insurance on your vehicles. Some people have no idea what med pay is, it pays your medical bills in the even you are injured in a car crash. Personal injury protection is not required in California. The minimal Limits in California are pretty low. Property damage is at 5,000. This means if you hit an expensive car, and it's your fault, you are in trouble.
A car wreck do's not have to be to troubling. We have professionals who are the best at what they do waiting to assist you. Let the professionals handle the insurance company so you don't have to. Find one today in your area, enter your zip code in the upper right hand corner of this page. California minimum insurance coverage is some of the lowest in the nation, speak with your agent to see what works best for you and your family.
Minimal California insurance coverage
Bodily Injury Liability Coverage: $15,000 per person / $30,000 per accident minimum
Property Damage Liability Coverage: $5,000 minimum
Uninsured Motorist Bodily Injury Coverage*: $15,000 per person / $30,000 per accident minimum
Uninsured Motorist Property Damage Coverage*: $3,500 minimum
California Cities
Glendale
Hanford
Hawthorne
Hayward
Hesperia
Huntington Beach
Indio
Inglewood
Irvine
Jurupa
Lakewood
Lancaster
Lawndale
Livermore
Long Beach
Loomis Basin-Folsom Lake
Los Angeles
Los Gatos
Manhattan Beach
Mather
Milpitas
Mission Viejo
Modesto
Monterey Park
Moreno Valley
Mountain View
Newhall
North Antelope Valley
North Coast
Norwalk
Oakland
Oceanside
Ontario
Orange
Oxnard
Palmdale
Palos Verdes
Pasadena
Perris Valley
Pinole
Pomona
Rancho Cucamonga
Redding
Redondo Beach
Rialto
Richmond
Riverside
Roseville
Sacramento
Salinas
San Bernardino
San Buenaventura
San Clemente
San Diego
San Francisco
San Jose
San Leandro
San Marcos
San Mateo
Santa Ana
Santa Barbara
Santa Clara
Santa Clarita
Santa Maria Valley
Santa Maria
Santa Monica
Santa Rosa
Saratoga
Simi Valley
South Antelope Valley
South Bay Cities
South Coast
South El Dorado
South Gate
SW San Gabriel Valley
Stockton
Sunnyvale
Thousand Oaks
Torrance
Trabuco
Tracy
Upper San Gabriel Valley
Vacaville
Vallejo
Ventura
Victorville
Visalia
Vista
West Contra Costa
West Covina
Westminster
Whittier