Medical Lien Doctors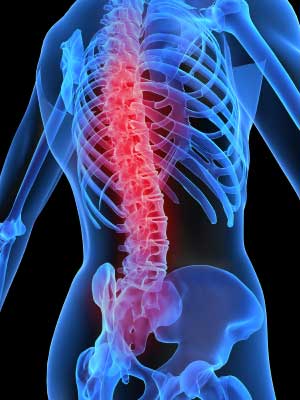 San Jose Car Accident injury Doctors has been treating auto accident injuries for over 25 years in the silicon valley area. After you have been involved in a San Jose auto accident, call the doctor first.
Dr. Mark Zarrabian
Serving San Jose
San Jose, CA 95008
408-374-2222
Calling the doctor fist after your car wreck ensures you have proof that your injury came from your San Jose car wreck. Without this, your personal injury lawyer might no be able to get you the settlement you deserve. And, your recovery can begin the day you walk into Dr. Mark Zarrabian's Clinic.
San Jose accident injuries need to be examined right away. Don't wait to go see a San Jose accident doctor. Waiting could hurt your personal injury case. Adjusters look for gaps in treatment as a reason not to pay for your medical bills associated with your San Jose car wreck. However, if you are injured, to see the Doctor ASAP.
Services
Car accident injury care
Chiropractic Care
Disability Evaluations
Muscle Stimulation Therapy
Spinal Decompression
Mechanical Traction
Ultrasound
Auto Accident Rehab
Attorney Referral If requested
Diagnostic Testing
Whiplash
Cold and Heat
Specialist Referral
Physical Therapy
Work Hardening
Sports Injury Treatment
Sports Enhancement
Muscle Stimulation
Muscle Conditioning
Chronic Pain Management
Medical Referrals
Injury Rehab
Claims Assistance
Free Consultation
Conditions
Neck Pain
Back Pain
Knee Pain
numbness
Ankle Pain
Wrist Pain
Sprain/Strains of muscles
Muscle weakness
Scoliosis
headaches
Joint pain
Osteoarthritis
Sinus Problems
Carpal Tunnel Syndrome
Tennis Elbow
Frozen Shoulder
Shoulder pain
Hip pain
Disc Degen
Pulled Hamstrings
Sports injuries
Tendonitis
Herniated Disc
Postural Abnormal
Nutritional deficiency
Amenia
children
Pro-Active treatment
Sports Performance Enhancement
Wellness Care
Slip and Fall Accident care
Auto Accident treatment
San Jose Accident doctors
After you have been hurt, it's important to see a doctor that specializes in auto related injuries. Furthermore, Dr. Mark Zarrabian has treated thousands of patients involved in auto accidents. He has the experience and the ability to diagnose, document, and treat personal injuries related to San Jose car accidents.
After you have been involved in a San Jose car wreck it's very important to see the doctor first. The doctor can determine the extent of your injuries and implement a plan that works for you. Call Dr. Mark Zarrabian today for a free consultation.
Dr. Mark Zarrabian
Serving San Jose
San Jose, CA 95008
(408) 374-2222
San Jose Auto clinics will accepts most Major Medical Health Insurance, Medicare, Letters of Protection, Auto Insurance, Personal Injury Protection (PIP), Med Pay, and Workers Compensation. Call now for a free consultation.

Auto Accident Doctors Serving San Jose and surrounding Communities: Zip codes:
95101 95110 95111 95112 95113 95116 95117 95118 95119 95120 95121 95122 95123 95124 95125 95126 95127 95128 95129 95130 95131 95132 95133 95134 95135 95136 95138 95139 95140 95141 95148