Personal injury Physicians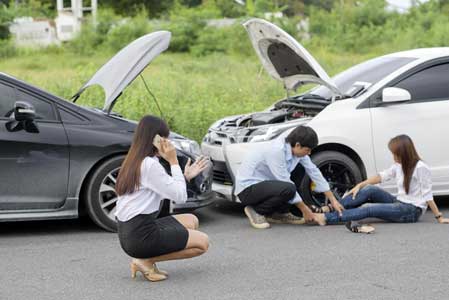 Our Lithonia Car Accident Doctors are a group of auto accident physicians has been assisting auto wreck patients for many years. We employ a group of highly qualified accident physicians, chiropractors, physical therapist, orthopedic doctors that specialize in nothing but car accident rehab.
If you've been in a car wreck, you're Injuries, both seen and unseen, may lead to serious medical issues if you're not treated immediately by the best car accident physician. Get your condition properly diagnosed and without delay. Thus, this will identify your condition and symptoms very quickly.
Expert personal injury physicians
Our staff is experts in assisting with documentation and narrative's that may be needed for litigation. Furthermore,  we will help prepare and submit the paperwork you'll need to get the claim started. Our Lithonia personal injury doctor will use advanced treatment to help you recover from your auto accident issues. Our physician treats the injury, with emphasis on the origin of pain, not the symptoms. We do this for all our patients.
When you come into our Lithonia auto injury clinic after you car wreck, our doctors do a thorough examination.
This might include:
X-rays
CT SCAN
Range of Motion evaluation
Common Symptoms Our Doctors Treat:
Neck Pain
Back Pain
Low Back Pain
Whiplash
Headaches
Migraines
Sciatica
Tingling
Hand Numbness
Muscle Soreness
Stiffness
When we make a thorough diagnosis of your medical issues, we create a treatment plan to alleviate your pain, this helps with recovery and try to prevent future medical issues. Depending upon the details of the issues, we use basic chiropractic techniques to gently manipulate the backbone into a natural alignment. We employ physical therapy to help with tension, muscle pain and soreness.
The process of healing may take some time, nevertheless, soft-tissues may come back to normal with regular visits, allowing you to resume your normal activities and maintain an active lifestyle.
How do you pay for medical care after a car accident?
Our Car accident physicians may work using an attorney's lien. An attorney's lien is a document between the car accident doctor and your personal injury lawyer. It is just a guarantee of payment when your case settles. You pay nothing up front. You will not have any out of pocket expenses when visiting our automobile accident physicians. Medical adjusters for the insurance company don't want you seeing a doctor, they would rather you wait to seek care.
It is highly advised to get treatment without delay. The longer you wait, the worse your issues could become. We make it easy for you to get treatment fast from our car wreck doctors, without a wait and with no out of pocket money being spent. Don't wait to get medical care, we will help treat your auto accident injuries and you get the best lawyer to help with your case, if needed.
Medical Documentation
Auto injuries that happen in Lithonia require medical documentation. We provide the documentation and reports to the medical adjuster and lawyer. This is needed for you to get the maximum recovery in a case. If you do not have this documentation, it can be difficult for an attorney to prove your injury came from your car wreck.
Our Car Accident Doctors may be
Chiropractors
Medical
Orthopedic
Pain Management
Get the medical care you deserve Our Lithonia Accident Doctors will help
Ignoring pain due to the impact you experience during a collision can lead to lifelong ailments. Let us help you get treatment without delay.
You can pick any doctor you would like for your auto injuries, and we want to help you get the best care.
Get the accident care you deserve. Our Lithonia Auto Accident Doctors are ready to help you, just give us a call for a free personal injury consult
Accident Doctors in Lithonia near you