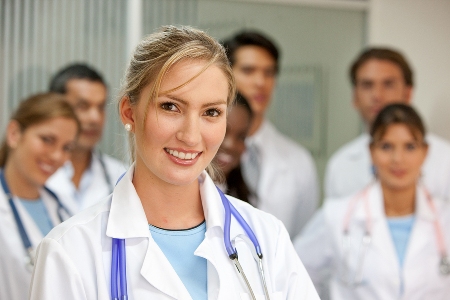 Seeing the right doctor after you have been injured in a car accident is extremely crucial. Equally important is avoiding the wrong Doctor.  Finding a Doctor who understands how to treat and document car accident injuries is key to your overall health and recovery.
Primary care treatment after a car accident
Seeing your primary care Doctor or Family Doctor will not work after car accident. There are two main reasons why your family PCP cannot treat your car wreck injuries. One, your family Physician cannot accept the billing required for auto accidents. Auto Accidents require what is called third party billing, which includes PIP, NO Fault, Automobile Insurance, Med Pay and a LOP from an attorney. Your Family Physician will generally accept health insurance or cash for payment only. If you choose to see your Family PCP, make sure to ask if they accept auto insurance or you could get stuck with the bill!
Two, your Family Doctor is not familiar with the documentation required for auto accident injuries. Moreover, your Family Physician is not prepared to represent your case in the event that you ended up in court. Documentation and representation are two additional reasons why your Family Physician will not treat car wreck injuries. However, we have a database of Medical Doctors, Chiropractors and Physical Therapists who accept all forms of insurance, including PIP and NO Fault.
Is there anything wrong with seeing my primary care physician after a car wreck?
Absolutely not, and we recommend informing your Family Doctor about all accident injuries.
There are a number of things that your family Doctor can do to help alleviate your car wreck symptoms. For example, your primary care physician can prescribe medication, request physical therapy or even order X-Rays, MRI's and ct scans. However, if you choose to treat with your family Physician, make sure to ask about payment for services. PCPs generally will not accept third party billing for car accident injuries, which could leave you owing money for any medical care provided.
Seeing a personal injury doctor after your car accident
Seeing the right doctor could not only help your personal injury case but also reduce pain and recovery time. Perhaps you went to the ER or your primary care but need follow up care. Personal Injury Doctors are your best, and often only, choice when it comes to long term treatment for car accidents. A auto injury doctor specializes in automobile accident injuries. Moreover, they understand how to document your injuries in the event that your case ends up in court.
Many patients ask how a personal injury Doctor is different than a family PCP. Your family Doctor is a Medical Doctor who understands general medicine and accepts health insurance and cash for payment. A personal injury Doctor is a Medical Doctor who specializes in car accidents or slip and fall injuries. While the training is similar, the billing accepted and area of focus is very different. Not to mention, a personal injury Doctor is willing to represent your case in court.
What if I waited too long to see a Doctor after a car accident?
You should always seek immediate medical care after any car accident. We recommend seeking medical care within 72 hours to be safe. However, you have 14 days to qualify for PIP or NO Fault insurance in most states. Keep in mind that they insurance company will look for any reason to deny or limit your personal injury claim. Delays or gaps in treatment could severely damage your personal injury claim, and could lead to further injury or prolonged recovery. Regardless, you should contact a Doctor immediately if you have pain or injuries after a car accident.
Will Pip or Med-pay help me if I have no health insurance?
Your primary care physician may or may not accept pip or med-pay. However, most if not all accident clinics will accept PIP and Med Pay. Primary care offices don't like third party billing, they want cash or health insurance. If you have been hurt in a car accident and have PIP or Med Pay contact an accident clinic today that will help you get the documentation you need. Documentation is key to a successful personal injury case, so the lawyer can get you the settlement you deserve.
Doctors are men and women trained to do a job just as any other medical professional. There are specialties in every industry, the same holds true for personal injury Doctors. They are trained in personal injury and specialize in car accidents. They know how to treat and document a variety of injuries, and they are good at it. Accident clinics specialize in auto type medical issues and are prepared to represent you in court. When you have a car accident, you need to document all injuries from a Doctor who specializes in car wrecks.
PIP and Med Pay work together and help you get medical care when injured in a car accident. You do not need an attorney to use PIP or Med Pay. PIP generally covers your medical expenses and some instances much more. You should not need an attorney unless your medical bills will be larger than your PIP and Med Pay coverage. Talk to your Pip Physician about the need for an attorney. Your Doctor understands your injuries and is there to help you make informed decisions.
Don't delay treatment after any car accident. Delayed treatment may lead to further injuries and damage your personal injury claim.
Doctors you may need to see after a car wreck
Medical physician
Medical physicians have the ability to prescribe prescriptions. They can order X-RAYS, MRI, CT SCANS. Medical physicians usually will not treat on a lien or work with attorneys. We have selected medical physicians throughout the country that will work on liens, med pay, pip.
Orthopedic Doctor
Orthopedics' take care of broken bones or perform surgery if required. If you have suffered a compound fracture or broken bone in a car accident you will need to see a Orthopedic surgeon. We have some listed throughout the united states. In some areas we have to find patients an orthopedic that will work on a lien
Pain Management
Managing chronic pain that exist because of a car, truck, or motorcycle crash. This may mean prescriptions of various drugs. Or needle injections in the back to numb the pain.
Physical Therapist
Physical Therapist use hands on care and patient education to improve your movement for a better quality of life. There job is to restore function, reduce pain, and promote movement. A PT will want to prevent the loss of mobility before it even starts. Prevention of disability or long term effects are a PT's main goal.
The majority of physicians that will see patients injured in car accidents are Chiropractors. Chiropractors use hands on Techniques to restore function to the affected area. Much like a physical therapist they work to restore mobility to the injured area. Most Chiropractors will bill pip, med pay, and work on liens.
Neurologist
Neurologists are doctors who diagnose and treat issues with nervous system and brain. While is hard to get one to treat on a medical or attorneys lien, we have them.
He may check your:
Strength
Coordination
Reflexes
Sensation (ability to feel things)
Seeing the right Doctor after a car accident
There is more to just seeing your PCP after you have been involved in a car accident. You may have to see specialist or may just require chiropractic care. Not all physicians know how to treat car accident injuries as most are soft tissue damage. Soft tissue damage is not seen on XRAYS and requires someone who knows how to document and treat those types of injuries. The bottom line is make sure you see the right doctors after you car accident.