Personal Injury Physicians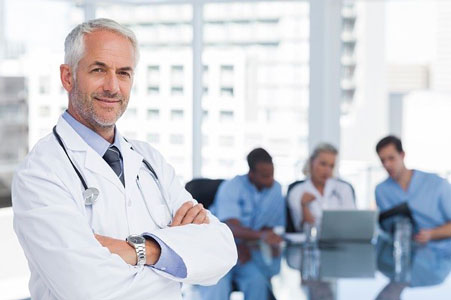 Car accidents are dangerous and can cause a lot of pain and stress to the victims. Unfortunately, if you or a loved one has had a St Louis car accident, be sure to look for a car accident doctor right away. After a road accident, even a minor impact may cause injuries. So, it's extremely important that you see a doctor. The doctor will examine you to make sure you had no serious injuries.
Injury Care Centers of St Louis
We have multiple locations to serve you
Find one Close to you

Medical Physicians
Chiropractic treatment
MRI
Orthopedic Physicians
But if you have sustained serious injuries, a St Louis car accident doctor will prepare a report so you can file for damages to receive compensation. The report will also help your Personal injury lawyer prove your injury came from your car accident.
Had a Car Accident in St Louis? Look For a doctor now, not later
You need to seek medical attention by choosing the best car accident doctor if you have involved in a car crash. If you are having back pain, neck pain, or pain in any other part of body, seek medical care ASAP. Of course, an ER visit may be necessary if your condition is critical or you have a broken bone. The doctor will provide medical treatment so you can get onto the road to recovery as soon as possible.
Consult a Doctor In Case of a Work-related incident
If you have a day job, going to the office is part of your routine. Working men and women are more prone to car accidents as they have to drive to work or use public transport to travel on a daily basis. Getting proper medical attention in case of a work-related accident is a must. These accidents may involve a car, truck, crane, bulldozer, tractor or forklift. No matter the vehicle, you need a doctor to treat you and prepare necessary reports that may help you file a case and take care of the insurance or legal matters.
After a full examination and tests, your car accident doctor will get in touch with your insurance provider to make sure your policy covers for your medical treatment. This MSR doctor will prepare a detailed report of your physical condition in order to provide the best treatment and support possible.
After a car accident, you need to get the best treatment so you could get back on your feet as soon as possible to resume your routine activities. We also accept workers compensation and now accept new patients as well.
If you had an injury in a car accident, you can contact us to find all the help you need to get the best physical therapy as well as rehabilitation.
Recovery After a car accident
An experienced accident doctor in St Louis can give you the medical treatment and advice you need to recover from your injury as soon as possible. A car wreck may cause you a serious injury, thus leaving you in need of immediate medical attention. If you have had an accident recently, get in touch with a vehicle accident doctor to get the assistance you need.
Benefit From Medical Lien
We can help you determine if you can benefit from the medical lien. In case you don't know, a medical lien helps an accident doctor get paid for their services for a patient who was involved in a vehicle crash. They can recover the amount based on the cost service or treatment they provided. If you have had an injury in a car crash, they may file a medical lien on your insurance award or settlement. In this case, the doctor won't ask you for upfront payment. They will be paid once you get paid. In many cases, the insurance provider pays for the medical care of their client.
Attorneys Lien
If you suffered an injury in a car wreck due to the fault of the other party, you may need a car accident lawyer to file a lawsuit against the party at fault. This may help you hold the other party responsible and make them pay you for your medical care and other expenses. And the case can't be filed without proper medical reports. For this, you need a good car accident doctor In St Louis.
If you are on a tight budget and can't afford to pay for your medical care, we can help you. Choosing a regular doctor may not be the best idea in this situation, as they don't want to wait to get paid for their service. And some of them don't care much about anything other than their service fee. So, you may not get that much help from them with other matters associated with your car accident.
The best doctor to see after a St Louis car accident
If you contact us, we have the right doctor for you who will work with you to determine the extent of your injury. Based on this careful medical examination, the car accident doctor will put together the best plan to provide the best care possible so you can recover as soon as possible. Besides, the doctor will work on the required paperwork to ensure that the insurance related are streamlined. In addition, the doctor will stay in touch with the lawyer if you have hired one to handle your case.
Another drawback of hiring a regular doctor is that they may not specialize in treating the type of injury you sustained in the car accident. In fact, some doctors just don't like to deal with an insurance company. Therefore, hiring a regular doctor is not recommended if you want to get the best services possible. You need someone that specializes in St. Louis auto accident injuries.
Minimum Insurance requirements in Missouri
• $25,000 per person for bodily injury
• $50,000 per accident for bodily injury
• $10,000 per accident for property damage
Get Your Injury Documented
After an injury, don't wait, look for a good St. Louis accident doctor immediately. You can't file a case against the other party to hold them responsible and make them pay the compensation unless you have your car injury documented.
In car crash or collision, you may sustain serious injuries, ranging from soft tissue damage to broken bones. X-rays can't detect soft tissue damage. One such injury is called whiplash.
Unlike a regular physician, an accident doctor has years of experience documenting injuries so they can help their patients get the maximum settlement that the deserve as soon as possible. If you have got an injury in an St. Louis car wreck, make sure to visit one of our many clinics.