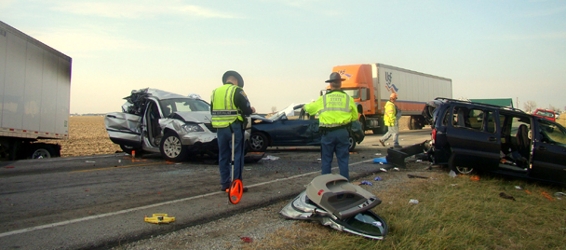 As summer winds down, Americans are looking forward to Labor Day, the last holiday of the season and last chance to wear white. However, a wardrobe isn't the only issue to be concerned about throughout the holiday season. Estimating 456 deaths' this year on Labor Day. Labor Day might mark the end of the summer, but it's also the most dangerous weekend to be on the road.
The upward trend of motorized vehicle fatalities has leveled off, in accordance with the National Safety Council. The number of motorized vehicle deaths within the first 6 months of 2022 has dropped marginally, based on a brand new report from the National Safety Council. Approximately 18, 720 individuals died on U.S. Roadways between January and June, in contrast to the NSC's revised estimate of 18, 770 throughout the exact same period last year.
2022 Estimated Labor day injuries
This year (2022) it is a estimated that there will be in between 42,000 and 62,000 injuries resulting for car accident son the labor day weekend.
The NSC quotes 456 individuals will be killed throughout the 3 day weekend, which starts at 6 p.m. Friday, Aug. 31, and ends at 11: 59 p.m. Monday, Sept.
Guidelines to stay safe this Labor Day Weekend:
Do not wait till after you begin drinking to work out how you are going to get home, plan your sober ride home ahead of time. Whether it's a sober friend, ride sharing service, or taxi, ensure you know your options and specify a plan in case your plans change. Can not find a way home? Check with family or friends to see if you will stay the night.
Buckle up
Make sure you and your children are buckled up this labor day weekend. Seat belts save lives.
Get plenty of sleep to avoid fatigue
Avoid Driving Distractions (Cell Phones)
Cell phones and distracted driving are becoming an epidemic in the US. Make sure you are obeying the law. Most states don't allow you to use a mobile device on the road without a hands free capability.
Drive defensively
Watch out for other drivers on the road and be aware of your surroundings
Slow Down
Everyone is in a hurry to get to their destination this labor day weekend, including me!!!. However, we all need to slow down, because speed kills.
Don't drink and Drive
Drinking and driving leads to many roadway fatalities and injury accident sont he labor day weekend. Call a friend,stay the night , or use UBER. Recognize the dangers of impaired driving, including prescription opioids.Stay engaged in your children's driving habits. Learn about your car's security systems and how to use them.
States with the Most Labor Day Drunk driving
But some states are more dangerous than others with regards to drunk driving fatalities. With 12 drunk driving deaths, research shows California is the most dangerous condition to be on the road during the Labor Day weekend. Missouri follows close behind with 10 deaths and Texas in third in nine deaths. And, with 67% of alcohol involved Labor Day traffic deaths occurring between 8 pm & 4 pm, nighttime time is the deadliest time to be on the road. Drunk driving puts everybody on the road in danger.
Labor Day Fourth fatal holiday for drunk driving
Alcohol-impaired fatalities (involving blood-alcohol content of 0.08 g/dL or higher) in 2020 represented 30% of the total traffic fatalities. During the Labor Day period, 38% of the fatalities involved a DUI.
Boating this Labor Day Weekend-Use Caution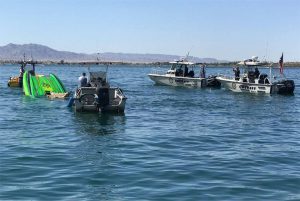 The Coast Guard encourages boaters use extra cautions while out on the water this Labor Day weekend. Labor Day weekend marks the unofficial end of traditional beach and boating season, and is a very busy weekend on the water. Listed below are a couple of helpful hints to stay safe on the water.
Put on a lifejacket
Lifejackets save lives. 83 percent of drowning victims in recreational boating accidents weren't wearing life jackets. Wearing a properly fitted life jacket is the #1 method to improve the survivability of someone in the case of a maritime tragedy. They make life jackets for adults, kids, babies, and pets.
Communication apparatus:
Make sure you're in a position to reach out to someone if an emergency strike when you are on the water. Which means, having a radio onboard which may broadcast on channel 16, which is the international hailing and distress frequency. In addition, make sure any phones you bring along are charged and are protected from the water.
Boating sober:
Did you know that alcohol is involved with nearly one 3rd of all boating fatalities? It is illegal to boat under the influence.
Make a float plan:
The float plans are simple. Tell someone where you are going and once you will be back. Float plans help give rescuers a location to start looking for you.
Check the weather:
Know exactly what type of weather you'll encounter. A fantastic source for checking the weather would be the National Weather Service site. If you see something, say something: if you see someone in danger or someone you suspect can be boating under the influence, reach out to the coast guard via VHF channel 16, or to local first respondents through 911.
Download the Coast Guard Boating Safety mobile application! Once downloading the free official application, you may file a float plan, report pollution, hazards, or suspicious activity, check the weather, and more.
Labor Day Weekend and car accidents
Be careful this labor day weekend and make great memories for you and your family. You can avoid being a statistic in most cases. Be careful, don't drink and drive. The Labor Day Weekend is the closing of summer, let's enjoy it, and be safe while we are doing it.