After a car accident, you have enough to worry about. You just want to reclaim your life and your health. You don't want to worry about high costs and payments related to the accident. The median cost for an emergency room visit according to the National Institute of Health is around $1,233. This Is a best-case-scenario since you are likely to need more pricey treatment after a car accident.
The best way to prepare for the high costs of medical treatment is to have an insurance plan that offers the right level of coverage. However, that's not always possible, especially when medical insurance is so costly nowadays. Here are other ways to not go into medical debt after an accident by stopping those high medical costs in their tracks.
Start with Insurance
As we mentioned before, your first line of defense should be insurance. You can always price-shop between different insurance plans and providers to find the right one for you and your family.Most Americans receive insurance through their employers, but sometimes an independent plan provides more flexibility.
Thanks to the Affordable Care Act, many people are now eligible for health insurance who weren't in the past. Those who are self-employed disabled, or lower-income can choose an insurance plan is within their price range. Working with an insurance agent in your local area is one of the best ways to learn more about your plan options. They can connect you with the right plan without wasting time and money.(source: https://www.healthmarkets.com/local-health-insurance-agent/)
Not all Healthcare with cover auto accidents
Healthcare, in many areas, will not cover an accident. So you need Medical payments or med pay on your auto insurance policy. Pip or personal injury protection is mandatory in some states.
Med Pay or medical payments
This is something you add to your auto policy before you need it. It covers you and anyone in your car for medical expenses up to the dollar amount you specify.
PIP or Personal Injury Protection
Personal injury protection is mandatory medical coverage written into an auto policy. These are the states that require pip. Delaware, Florida, Hawaii, Kansas, Kentucky, Massachusetts, Michigan, Minnesota, New Jersey, New York, North Dakota, Oregon, Pennsylvania, Texas, Utah. However, in some of these you can opt out of the mandatory coverage.
Know the Costs
If possible, do your research before you seek treatment. You can find a lot of information about the service costs of many different tests, treatments, and more online. Your insurance will also share how much coverage they offer for different health services. Knowing the costsensures you're an informed, capable customer who can speak up during treatment.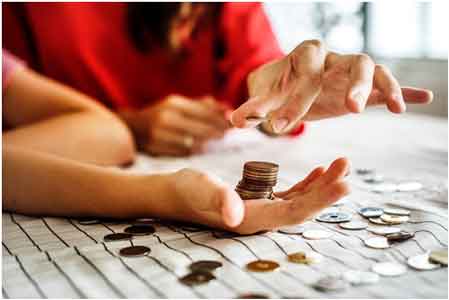 In addition to looking for priced online before your treatment, don't be afraid to talk to your doctor or medical provider. They can always provide an estimated cost before you receive treatment. Knowing The cost before you schedule the appointment helps you stay in control of your money.
Talk to Your Doctor
Doctors work with your best interest at heart, but they might not consider the financial consequences if you're not open with them. Ask if your physician really recommends all of these tests and procedures, or if perhaps there is a cheaper alternative. You might find there are more options than you though. Many doctors are willing to help you find a treatment you can afford.
Discover Discounts
Did you know you can often get discounts for many medical treatments? Healthcare providers are usually open to negotiating the price with you. Ask if they offer cash discounts for upfront payments or if they have any discounts that apply to you. If you're seeking treatment at several providers in your area, you might find one that's able to lower the price to get your business.
Lower Drug Costs
One of the biggest costs after an accident is the ongoing need for prescriptions. Luckily, this is one of the easiest ways to lower the overall cost of treatment. Start by asking about generic prescription options. Generic drugs use the same active ingredients and they're completely safe, yet they pack big discounts.
Shop around for the best price. Like with health services, you need to shop around to get the best prices. Often big-name retailers have the lowest prices, but that isn't your only option. Many mail order services offer discounts on common prescriptions drugs, and you don't always need health insurance. Once again, talk to your doctor about the best options for your price range.
Watch for Errors
Every time you receive medical treatment, make sure you ask for an itemized bill. This is different than the explanation of benefits (EOB) you might receive from an insurance provider after your treatment. Errors aren't uncommon on these bills, so this is a great place to look for problems.
If you notice any discrepancy, talk to your provider. Something might have been marked incorrectly at the time of treatment, and this might have led to you being overcharged. In addition, if your insurance didn't cover as much as you expected, talk to them as well. Don't let an error lead to you being out of pocket for extra expenses.
After a car accident, you want to move on with your life as quickly as possible. These tips above will make it easier to keep your costs lower after a car accident. Don't accept the first price as the best price when it comes to your medical treatment. It's always worth standing up for your budget.