Auto Accident Doctors & Personal Injury Physicians
Accident Doctors in Alpharetta are willing to treat your car wreck injuries on an attorney's lien, med pay, or pip. Our accident doctors can also work with your accident attorney until your case gets resolved. You can get the maximum compensation if you see a doctor who treats auto accidents.
Injury Care
Serving Alpharetta Accident Victims
Alpharetta, GA
404-324-8499
Accidents in the metro Atlanta area can be a common occurrence. After you have been hurt in one, you need to take the appropriate steps to insure you protect yourself.
1- Call the police after your car accident
2- Make sure you get a copy of your accident report
3- See the accident doctor to get your injuries documented
4- Ask your accident doctor about the best personal injury attorneys
A accident doctor is the glue that make a personal injury case stick. Without seeing one, you have no evidence and injury even existed. Personal injury attorneys can wait, a visit to a clinic can not. See a Alpharetta accident doctor ASAP. You will jeopardize your health, and your case if you don't.
What time frame should i see a Car Accident Doctor?
Right away!!!. However, life does get in the way sometimes. So, it's best to go as soon as possible. Serious injuries require immediate medical attention, so that may require the ER. Serious injuries would be head injuries, broken bones, etc. Another reason to see a alpharetta personal injury physician right away is the symptoms may not be apparent. Adrenaline may mask the pain associated with your car wreck injuries.
Our Alpharetta accident doctor can see you and make sure those injuries get the documentation they need. Documentation comes from a accident doctor. And, it is critical to your case. For this reason, go to a doctor immediately. In the event you have an emergency, its best to go to the ER.
How the auto insurance company views delay in treatment
Medical adjusters may look at when you first sought medical care after you auto crash. For example, your accident was 3 weeks ago and you are now just seeing a accident doctor.
Insurance Adjusters look at how long it took you to see someone. A attorney will also look at gaps in medical care. One of the deciding factors in if he will take your personal injury case is gap in medical care.
Symptoms of Car wrecks
Neck pain
Back Pain
Weakness
Whiplash by far is the most common rear end accident injury. Followed by, headaches. Headaches are very common in any auto crash. Whiplash pain or symptoms may not be present the day of the accident. These may be prolonged. Likewise, not seeking medical care after a whiplash could prolong the recovery process. The pain and symptoms may not be apparent for hours, days or even weeks.
Delay in seeking medical care
If you wait to see a accident doctor or delay seeking medical care, you have a gap in treatment. Not seeking medical care in a timely manner is one of the reasons your injury claim could be denied. It is for this reason, we highly recommend you see a accident doctor ASAP.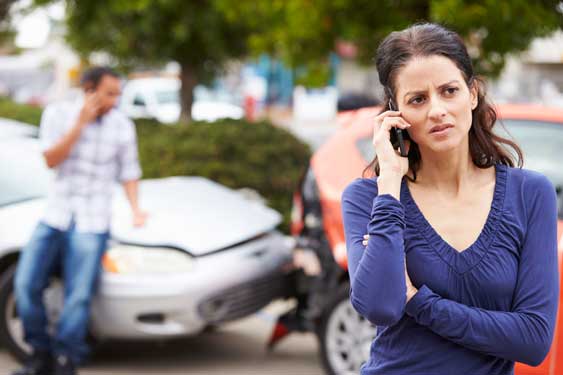 Insurance adjusters are paid to save money. They may look at your injury and decide you fell off of a ladder instead of being injured in a car accident. A injury lawyer may look at delayed medical treatment as an indicator that you are not hurt. And, he won't take your case. If you are hurt, you need to see a doctor ASAP.

See the Accident Doctor ASAP
A lot of people may ask, don't i need a lawyer first? A lawyer is needed for my personal injury case, so i should get one of those first, right?
Wrong!!! A lawyer is needed to win a case and can be hired at any given time during the process of you treating. The Accident doctor is the most critical component of a personal injury case. Without one, you may not even have a case. If you need an attorney take advantage of our free attorney consultation.
You have to see the accident doctor ASAP, but the lawyer can wait. Without seeing the car wreck doctor first, you may not even need an attorney because you will not have a personal injury case. The accident doctor provides the evidence to the attorney to prove the injury came from you auto crash. See a Alpharetta car accident doctor today.