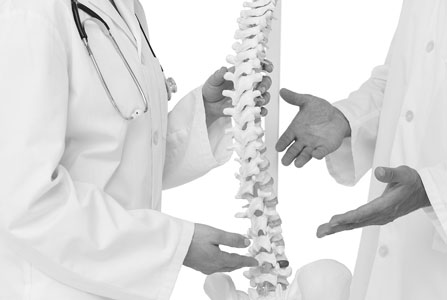 Our Buford Accident doctors are the leading physicians in personal injury cases. We offer specialized treatment directed to injuries sustained from whiplash or soft tissue damage after a auto accident.
Rear end collisions can lead to a variety of neck and back injuries and may not be detected by using traditional imaging techniques.
Injury Clinics
Serving Buford Car wreck Victims
Two locations in Buford to serve you
Buford GA 30518, 30519
770-282-8989
Do you have a broken bone or fracture due to a car wreck?
A Buford Injury doctor understands how to document and treat your automobile accident pain. We also offer services for those who have been injured at the workplace or have suffered a slip and fall accident, tractor trailer or motorcycle crash.
Buford Accident Doctors specializes in Workers Comp & Personal Injuries
Car Wrecks
Our Injury doctor offers a distinctive approach to healing and helping you achieve your individual objectives. Our qualified team of medical experts will help you understand the issues and injuries and what can be done today to decrease pain. And, start the healing process. Each individual is different and every automobile accident presents a new set of medical challenges. That is why you want a certified Auto Injury Doctor who is trained to treat and represent Auto Injury cases.
We work hand in hand with Accident Attorneys to prepare your case in the event that you need to present your case in court. Qualified car wreck doctors know the complications of preparing an automobile injury case.
Workers Compensation
We specialize in many types of cases from Workers Comp to car accidents. Our team of doctors and attorneys prepare a treatment and evaluation case for each patient based on their specific injuries and needs. These services include chiropractic care, medical doctors, orthopedic physicians, muscle manipulation, imaging, x-rays, MRI, and physical therapy. Car accident injuries come in all shapes and sizes so there is no one size fits all treatment plan. The most important thing to remember is to seek medical treatment right away. Don't delay as this can severely hurt your case with the insurance companies.
Your Treatment is Our Mission
The Buford Personal Injury doctor is dedicated to the treatment and management of your workers comp case. We provide prompt care for injuries sustained from negligence on the part of the at fault party. Our Doctor can also handle slip and fall accidents and offer a free consultation for all auto accidents. We have assisted thousands of automobile injury and work related patients throughout the Buford area . Do you need an injury attorney after your accident? We have a network of the best accident attorneys. We make sure your case is handled right the first time.
See a Doctor soon after your auto crash
Regardless of the temporary pain you feel, automobile injures can take days or even months. Most auto accident injuries stem from the severe motion created from the collision. Additionally, this back and forth motion can cause the muscle tissue to tear from the bones and skin, leaving bruising, swelling or inflammation. Many auto injuries are nearly impossible to detect following an car wreck due to swelling and inflammation.
It can take up to several days for the swelling to reduce enough to properly identify minor fractures using x rays or other imaging. At the Buford Personal Injury Clinic, we locate the source of the pain while providing treatment at the source as well. Pain management is our number one goal after an automobile accident.
The Combination of the best Doctors and Attorneys
There is no simple way to say this, but most automobile accident victims will benefit from the help of a accident attorney. You need an Injury doctor that will work directly with your attorney to produce the documentation needed for a solid car accident case. Every car wreck is different but the expertise to handle these cases is always the same. A Buford Personal Injury doctor has the qualified personnel to handle all automobile, workers comp and slip and fall injuries. Call us today for a free NO fault evaluation today by a car wreck doctor.
Buford Personal Injury Clinic specializes in the following medical and legal issues:
Work Comp Accidents
Free Auto Accident Consultation.
Imaging services for all automobile and Workers Comp cases
Same day doctor visits
We take accident attorney cases for treatment. We specialize in documenting your case and working with most attorneys.
Call us today and we will get you in the Same Day (if available opening exist)
If you don't like your Personal Injury physician or accident attorney?
Give us a call. Our physicians are trained in handling cases other Doctors will not treat. Our Clinics handle difficult cases that require special medical attention
Accept Attorney referrals and if you don't have a lawyer, we can find the best one for you
We don't take money up front.
Accept Medical & Attorneys Liens or LOP, third party billing, Med Pay
If you need a qualified car crash doctor, call our Buford auto injury physicians today!