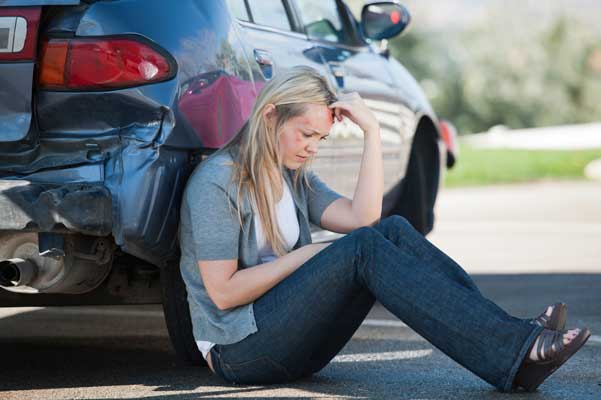 Car accident doctor
Workers compensation claims and auto injuries
Doctor Jeff Mollins
188 Montague Street
Suite #300
Brooklyn, NY 11201
Website
Brooklyn Workers Compensation Doctor
Dr Jeff J. Mollins has been practicing in downtown Brooklyn for over 25 years. He specializes in the diagnosis, treatment, and documentation of patients injured in accidents. Some examples of these accidents include slip and falls, construction accidents, work accidents (workers compensation), as well as automobile accidents (no-fault). He offers comprehensive care and treatment to patients of all ages and genders.
Dr. Mollins is a Diplomat of the National Board of Chiropractic Examiners. He is certified by the State of New York to provide both treatment and peer review for injured workers by the NYS Workers Compensation Board (CO3541-2) and a Medicare provider (X19311). Make sure after you have been Hurt on the job or injured in a auto, work, or construction accident to call Dr. Jeff Mollins immediately. The staff at Doctor Mollins office is fluent in 7 different languages (English, Spanish, Hindi, Urdu, Bengali, Tagalog, and Chinese (Mandarin).
Services
Workers Compensation Claims
Auto Accident Injury Claims
Work Related Injury Claims
Slip and Fall Injury Claims
Construction Accident Claims
Chiropractic Services
Diagnostic Testing
Court Testimony
Medical Referrals
Acupuncture Therapy
Diagnostic Testing
Neurology Treatment
Orthopedic Surgery
Pain Management
Physical Therapy
Conditions
Work Injuries
Auto Accident Injuries
Neck & Low Back Pain
Headaches
Fibromyalgia
Pain Management
Sports Injuries
Muscle Tension
Muscle strain/sprain
Numbness/Tingling
Chronic Fatigue
Hand/Foot Pain
Shoulder/Knee Pain
Doctor Jeff Mollins is an experienced Brooklyn workers compensation doctor. When you have been hurt on the job, you want the best possible workers comp medical care. Doctor Mollins can refer to specialist and other medical professionals in the event you need further medical care after your on the job injury.
Dr. Jeff Mollins
188 Montague Street
Suite #300
Brooklyn, NY 11201
Phone : 1-718-802-0800

Serving All of Brooklyn and surrounding areas 11201, 11202, 11203, 11204, 11205, 11206, 11207, 11208, 11209, 11210, 11211, 11212, 11213, 11214, 11215, 11216, 11217, 11218, 11219, 11220, 11221, 11222, 11223, 11224, 11225, 11226, 11228, 11229, 11230, 11231, 11232, 11233, 11234, 11235, 11236, 11237, 11238, 11239, 11240, 11241, 11242, 11243, 11244, 11245, 11247, 11248, 11249, 11251, 11252, 11254, 11255, 11256