Auto Accident Doctors Warren
Warren accident doctor waiting right now to assist you after your car wreck. Make sure after your car wreck to call the doctor first so that your injuries are documented. These doctors can treat you and bill the pip or the auto insurance company. Third party billing is not very common with your primary care doctor, they want you to pay out of pocket.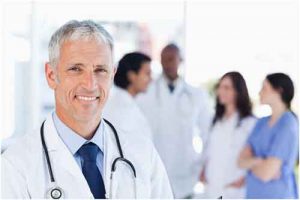 Chiropractic Urgent Care
31500 Schoenherr Rd.
Warren MI 48088
Phone: (586) 415-8282
Spinal Recovery Center
2243 East 12 Mile Road
Warren Mi 48092
586-573-8100
The Pain Center
27423 Van Dyke
Warren, MI 48093
Phone: 586-757-4000
Michigan Therapy institute
2117 Eleven Mile Road
Warren, Ml 48092
Phone: 586-573-4684
Clairpointe Family Chiropractic
18720 Mack Ave #120
Grosse Pointe Farms, MI 48236
(313) 886-8030
Kay Chiropractic Center
30827 Hoover Rd
Warren, MI 48093
Phone: (586) 751-8984
 I'll wait a while before i seek medical care
When you have a Warren car wreck you need to see the accident doctor right away. Waiting, in the long run, will hurt your  case. Delay or gap in treatment could be one of the reasons you don't receive the settlement you deserve. Going to see an Warren accident doctor if you are hurt after a car wreck is the most single important thing you can do in a personal injury case.
If you never go see a physician, you don't have any chance at any recovery for a personal injury case. A lawyer cannot prove you are injured without the proper documentation from the accident doctor. A clinic who does not provide good documentation in a personal injury case could jeopardize your case.
A Warren accident doctor handles all personal injury cases and knows how to document them so your lawyer can get you the maximum benefit. Going to the ER is a good idea after an accident, but the ER doctor is trained for life and death emergency's. They are not going to treat you for you injury after a car wreck. The doctor may take some x-rays and give you some painkillers and muscle relaxers. Then they send you home.
284,049 total car wrecks
834 fatalities
52,487 involved injuries
230,728 were property damage only accidents
You could be entitled to FREE medical care after your Warren car wreck
Michigan is one of the 16 states that have Pip or personal injury protection. Pip was designed to pay for your medical care after an accident. When you go see a Warren accident doctor after your car wreck, he files all the paperwork so you don't have to do a thing. Some car wreck victims have no idea they may be entitled to medical care at no cost to them , it does not matter who was at at fault in the accident.
Minimal Michigan Insurance Requirements
Bodily Injury-20,000/40,000
Property Damage-1,000,000
Personal injury protection-10,000
I don't feel hurt after my Warren car wreck
Sometimes injuries in a car wreck do not present themselves until days or weeks after a car wreck. Go to the accident doctor and get checked out. It's better to be safe than sorry. These Clinics are trained in the types of injuries that can come from car wrecks. Car wreck issues are a little different from other types.
They involve soft tissue damage. Soft tissue damage does not show up on an x-ray. It takes a trained specialist in his area to determine the extent of your injuries. Don't trust your Michigan car wreck to anyone; go see an accident doctor today. If we do not have a clinic listed in your area after using the zip code finder, please contact us so that we may help you find one in your area